 #GIFTTHEMTHANKS - THE GA'S GIVING BACK CAMPAIGN, A MESSAGE FROM OUR CEO SARAH WARD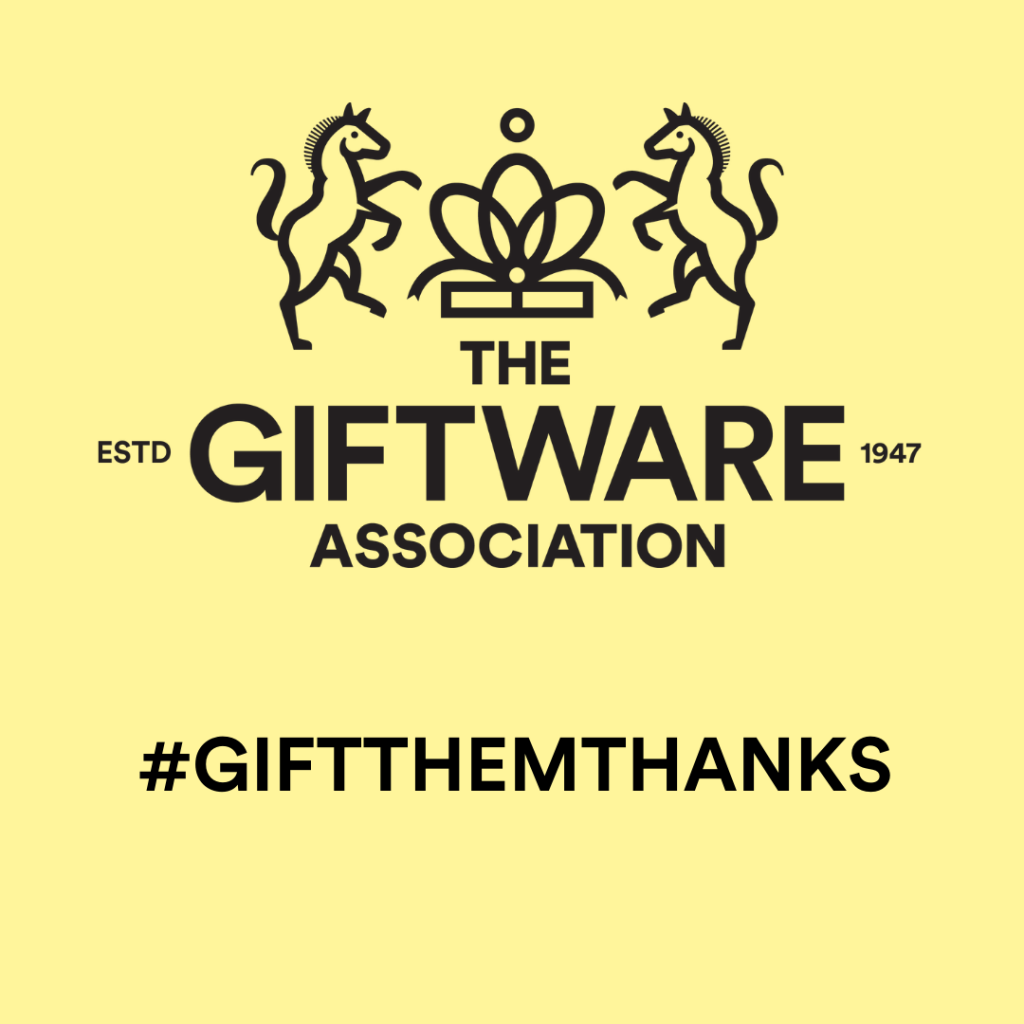 I do hope that you, your staff, family and friends are all well and coping in what is such a surreal time.
Over the past month I have spoken to so many of our members about the challenges your businesses and our industry at large is facing.
As I hope you have seen, The Giftware Association has been busy working at home to help support the home and gift industry during this very difficult time, and I'm sure you will agree that our industry has never faced challenges like this.
We have started a few initiatives to help your business get back on its feet and help with promotion of your products too, and the one thing this crisis has shown us is the generosity and goodwill of our sector.
One of our key initiatives that kicked off last week is our #GIFTTHEMTHANKS campaign. The aim is to say thank you to our key workers that are keeping the UK running with gifting them a gift for their incredible hard work, kindly donated by suppliers and retailers.  It didn't surprise me than within 10 minutes of launch our industry had already shown its supportive spirit by donating a huge number of gifts, a true example of our lovely members. Throughout the month of May you can follow our Instagram channel @gift.them.thanks to follow the stories of the gifts received by the key workers and the fabulous companies who donated. We also need your support to nominate any key workers that touch your lives using the #GIFTTHEMTHANKS hashtag, please help spread and share this campaign as far and wide amongst your family and friends, staff and more.
YOU CAN FIND OUT MORE ABOUT THE CAMPAIGN HERE >
If you would like to get involved and donate, then please pledge the amount of gifts you would like donated here or get in touch with myself, Simone on simone.rose@ga-uk.org or Chris on Chris.workman@ga-uk.org
We also have an comprehensive webinar series lined up for the next eight weeks which will focus on getting your business ready to go back to work after the lockdown has ended, as well as projects you can start now within your business to ensure that you are still reaching out to buyers and potential customers as well as motivating staff from afar.
Stay Safe and we look forward to seeing you in the 'new normal' what ever that may look like.
Sarah Ward