 *GIFTWARE ASSOCIATION FRAUD WARNING*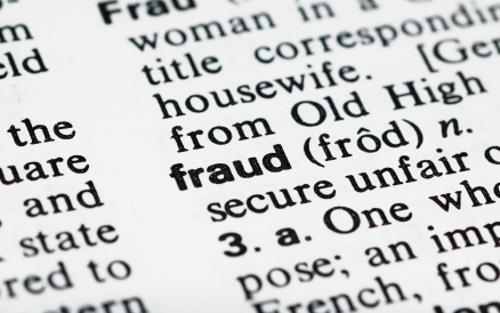 Online Fraud has been a massive problem and it's growing all the time. We read about it every day but never expect it to happen to us or anyone we know. Unfortunately, it happened recently to one of very own National Committee members, Jeremy Corner:
Jeremy's Story:
"We received an email from our international supplier recently that asked us to pay into a new USD bank account. As we currently pay them in GBP I wasn't surprised at this given the way the currencies have fluctuated in recent months. In a way, we had been expecting such an email. I asked our operations manager to double check all was in order with the supplier's change of details. I neglected to ensure that this was done by phone as well as email.
Unbeknownst to us, our supplier's email had been hacked and she didn't see any of the email exchange. The emails were written exactly like her and we fell for it. We sent almost £6,000 to the new account on Friday 13th, a fitting day to be defrauded! On Monday our supplier co-incidentally happened to visit me on my stand at a trade show. In passing, I referred to her new account and her face looked blank. As I realised what had happened my heart sank to my shoes. I called the bank straight away and notified the police. The money had left our account, so our bank notified the International bank but wasn't able to confirm that their message had been received. I chased daily for the next ten days, repeatedly being told the case would be investigated by the end of the month.
It was incredibly stressful. We got lucky though. Almost two weeks after the money left our account it was returned. We'd managed to stop it in time; mainly because we got lucky seeing our supplier in person, we acted quickly and the Monday was a bank holiday in the US.
We get scam emails all the time at our office and I really thought we were wise to this as a company. Surely this is the kind of thing that happens to other people, right? I felt ashamed and foolish. The truth is, they were very good and we were caught off guard. You can never be too careful. Always check new bank details thoroughly by phone, email and post if necessary. On a new account, it may even be worth doing a small test amount to be sure you have the correct details. Hackers and fraudsters are getting more and more sophisticated. So be very wary.
We have initiated a new security protocol within our company where passwords are changed regularly to avoid the issue our supplier had. Never give your passwords over the phone, don't use the same passwords for everything and store them securely. Our story has a happy ending, but it could so easily have been different. Please take note fellow business owners."
Jeremy Corner, Blue Eyed Sun Ltd
Jeremy was lucky enough to get to be reimbursed the fill amount and wasn't left out of pocket. Over the coming few weeks we will be sharing examples of any frauds that we or our members have encountered and relay them back to you so you are prepared or aware of the effort that many fraudsters will go to to take money from you.