GOTY 2022 SHORTLIST ANNOUNCED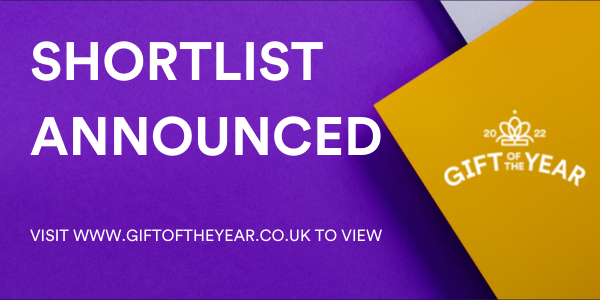 GIFT OF THE YEAR 2021 - SHORTLIST ANNOUNCED

It's the moment that you have been waiting for, we have announced the shortlist for Gift of the Year 2022.

You can see if you are on the list HERE or by clicking the button below, and congratulations to all those companies that have made it through to the next round of judging. Please check your emails for more detailed instructions on the next steps.
VIEW THE SHORTLIST HERE

If you didn't happen to make the shortlist this year thank you so much for entering our competition, the judges had such a tough time with the amount of amazing and quality products on offer....and there is always next year.

THANK YOU TO EVERYONE WHO ENTERED AND GOOD LUCK WITH THE NEXT STAGE, WE REALLY APPRECIATE YOUR SUPPORT