 IMPORTING CHRISTMAS DECORATIONS FROM OUTSIDE THE EU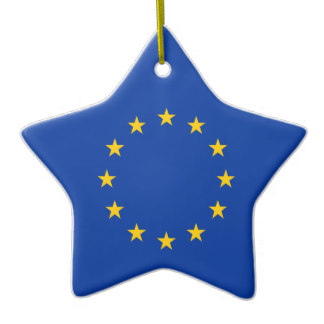 CHANGE IN DUTY RATE ON CERTAIN ARTICLES
At the end of 2016, the European Commission passed a Regulation (2016/2222) introducing new guidance on the interpretation of the term "articles for Christmas festivities".  Such items are classified at import under tariff sub-heading 950510; if they are made of glass, the tariff code is 950510 10 00 and the items are duty free and, if they are made of other materials, the code is 950510 90 00 which is still only subject to a duty rate of 2.7%.
The new regulation states that tariff sub-heading covers both:
articles broadly recognised as traditionally used at Christmas festivities and exclusively manufactured and designed as articles for Christmas festivities; and

decorative articles for Christmas trees.
A decorative article for a Christmas tree is described as a lightweight article designed to be hung on a Christmas tree and having a connection with Christmas.  This means that items such as a soldier or a handbag are unlikely to now qualify as being Christmas tree decorations, even if they are on a hanging ribbon and imported for sale with other Christmas items.  If, for example, they are made of plastic, the duty rate will be 6.5% and, if made of glass, the duty rate is likely to be 11%.
Other items sold as Christmas decorations may also no longer qualify to be imported under the above tariff code.  While the guidance allows articles associated with the nativity, artificial Christmas trees, Christmas stockings, imitation yule logs, Christmas crackers, Father Christmases and Christmas angels to be imported under code 950510 , it specifically states that articles of the winter season, such as icicles, snow crystals, stars, reindeers, robins and snowmen, are not to be classified as Christmas decorations, even if the colours or outfits suggest a connection with Christmas.
HMRC has stated that this represents a change in UK practice.  Importers of these goods will have to review their products very carefully to determine whether or not they can be classified as Christmas articles or not, to ensure the correct import duty is paid on them.
If you would like help with classifying your Christmas decorations, you may like to contact Barbara Scott of Customs Associates on barbara@customs.co.uk or us here at the Giftware Association at enquiries@ga-uk.org.