 UP, UP, UP - BIGGEST EVER SHOW WITH HIGHEST NUMBER OF VISITORS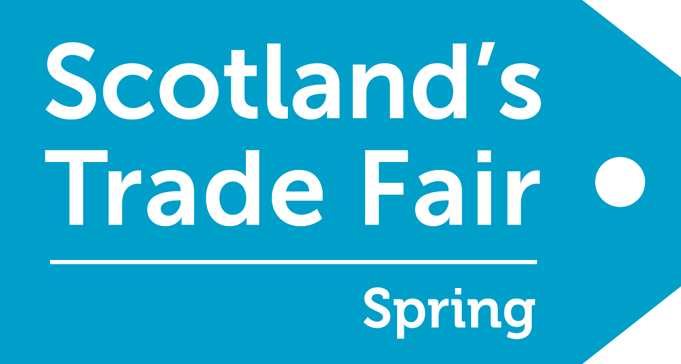 As the biggest Show for 10 years and the highest number of visitors for eight years, Scotland's Trade Fair has been a huge success over the three days.
2016 finished on a high note for retailers, with many reporting a strong last quarter, and so were in a position to re-stock and find new products, as they are optimistic and quietly confident that 2017 looks set to be a successful year. The 564 exhibitors did not disappoint with a huge array of high quality, desirable products on offer for retailers.
Overseas visitor numbers had a 19% increase on last year, principally due to the low pound, with many buyers from USA and Canada, Japan and western European countries.
[gallery ids="197,198" type="rectangular"]
The vibe across the hall was good throughout the Show with many orders or serious enquiries being made. Many exhibitors took the chance to unveil their 2017 ranges to the trade for the first time and the overall reception was that the quality and range of products is exceptional and has risen hugely over the last decade.
The Best Product Awards, judged on the opening morning of the Show,  demonstrated the quality and talent of many of the exhibitors, and the judges were particularly pleased with the way many Scottish made products are now not just high quality but are also far more contemporary in design. Judge Helen Crawford from The Old School, Beauly said: "The standard of the products entered was high and as our customers at the shop look for good, original products, it was so encouraging to see that the quality and range matched the demand we see from them."
The Award winners did particularly well at the Show with many reporting huge interest and many orders coming directly as a result of the award. Ross Hunter from Whisky Frames, which won the Launch Gallery section, said: "We have had a phenomenal Show taking on about 45 new trade customers. The Award validated our product and drove so much business to our stand, taking our business to the next level." (See full list of winners below).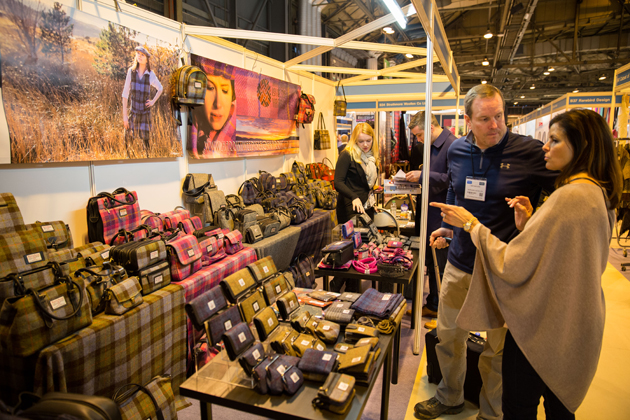 The combination of the Trade (gift, home, jewellery, fashion accessories, craft and clothing) and Scotland's Speciality Food Show together in the same hall, has proved to be a stronger and stronger partnership as many buyers stock both gifts, and food and drink, and so enjoy the one-stop buying experience.
Mark Saunders, Director of Scotland's Trade Fairs, said: "In these uncertain political times it is encouraging to see the independent retail market thriving in Scotland. Over the decade that we have run this Show we have consistently tried to improve it, for both the visitors and the exhibitors, offering an easy buying experience and added value, with Best Product Awards and seminars. This year we included export workshops for exhibitors and the overall reaction to the Show has been extremely positive. Those businesses – both producers and retailers - that are forward-thinking, innovative and embracing this digital age are succeeding and reaping rewards."
Best Product Award winners:
Launch
Winner – Whisky Frames  - whisky photo frame -( LG24)
Runner up – Iona Buchanan – lobster apron and cushion set (LG8)
Highly commended – J Boult Designs – cartridge key ring and cufflinks (LG20)
Highly commended - Adorabella  - jewellery (LG12)
Home and Gift
Winner – Eco Chic – reusable foldaway bags and poncho (E1)
Runner up - Highland Stone - vase (A49)
Highly commended - Siabann – Ochil Skincare Company – Bearr Man gift set(E9)
Highly commended – Hairy Coo  - ewe cards(C30)
Jewellery
Winner - Leather Guild  - ladies' handbag and gloves set (F53)
Runner up – Jules Jules  - jewellery set (E49)
Highly commended – Kathryn Williamson – necklace (CG40)
Highly commended – Gist Jewellery – Tree of Life brooch (D81)
Clothing
Winner - Snow Paw – ladies' boots (J62)
Runner up – Black Yak – hat and wrist warmers set (H66)
Highly commended – Outdoor Knitwear – man's cardigan (H54)
Highly commended  – Amy Britton – snood (A22)
Scotland's Trade Fair, Spring – 22-24 January 2017, SECC, Glasgow
Organised by Springboard Events    -        Tel: 01877 385772