 LAUNCHPAD LONDON 2019 OPENS FOR ENTRIES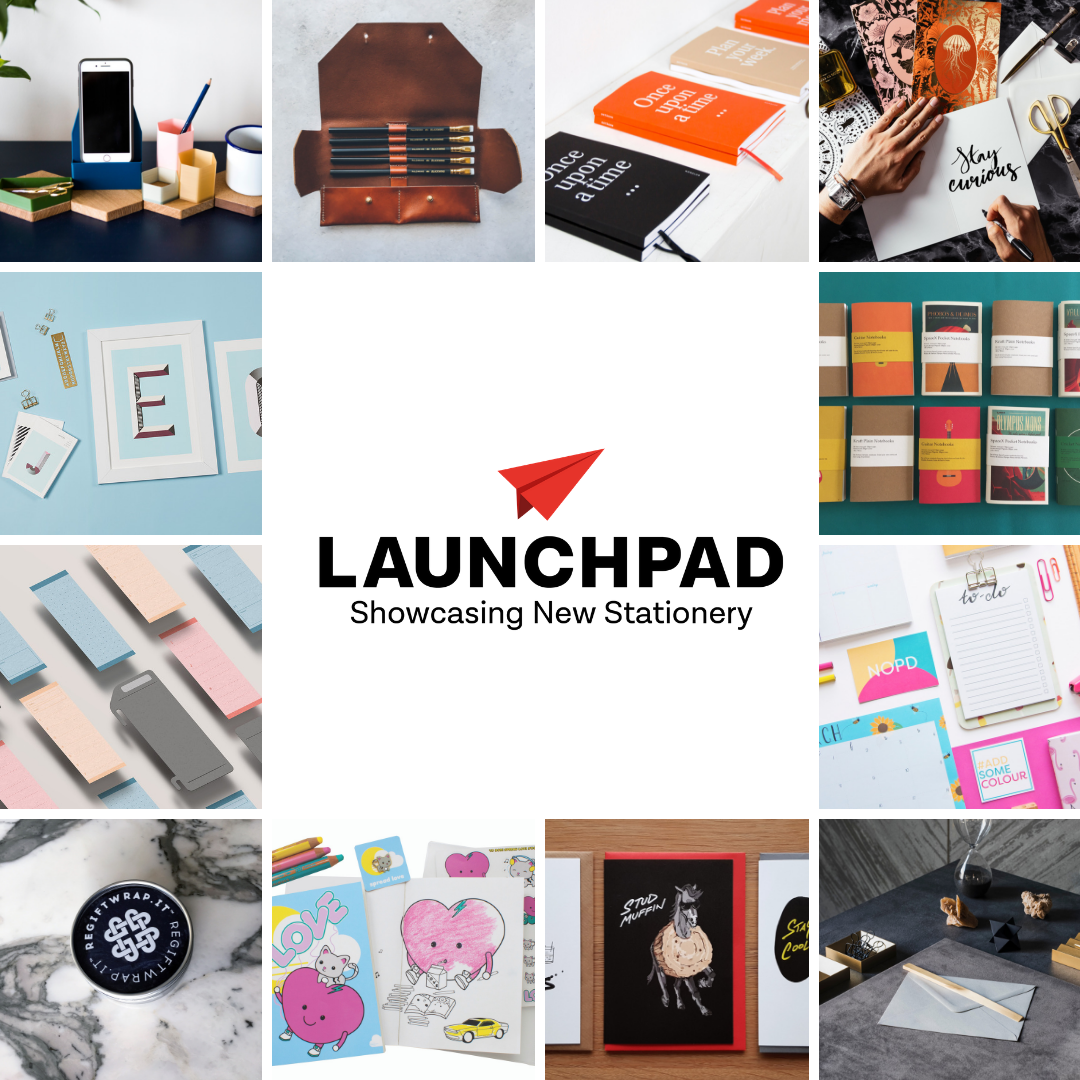 The annual competition to find and support individuals and companies in their efforts to break into the steadily growing stationery industry is back for its fourth edition at Stationery Show London 2019.
Run for the first time by the London Stationery Show in April 2017, the LaunchPad initiative has so far showcased 30 new hopefuls, with some notable successes for winners such as Back Pocket Notebook, Peace & Blessings, Paper Mirchi, Type and Story and Batch.Work, to name but a few.
Niccy Iseman, founder of Type and Story, and a 2018 LaunchPad winner, says: "I had a taste of trade show life at the Stationery Show … I loved every second of meeting people, especially other designers. I managed to get a few great leads and am now happily stocked at Somerset House, so it was entirely worth it. I loved the setup, talking to buyers and trade show life."
Now happily working with The Art File, Zakera Kali, founder of Peace & Blessings and LaunchPad winner in 2017 says, "My advice to anyone entering LaunchPad is to make sure you are organised and ready, as you really don't know where winning could lead you."
The LaunchPad search aims to find up to 12 individuals or companies with new ideas for products or services for the stationery industry.  Entrants just need to put their ideas and a product sample forward to be in with a chance of winning a free exhibition stand at the 2019 Stationery Show London which runs on Tuesday & Wednesday, 30 April and 1 May. The closing date for entries is 28 February 2019.
The annual trade show attracts the UK's biggest retailers, influential buyers and brands in the stationery sector. As part of its offering of fantastic writing and paper products and gifts, LaunchPad competition winners can showcase their ideas and products to show visitors and fellow exhibitors free of charge.
Stationery Show London represents a vital moment in the stationery industry calendar where all the key suppliers and retailers come together, so it is the perfect platform for this type of initiative.
All the LaunchPad judges this year have either started, or launched a business in the stationery industry, so are ideally placed to assess how well LaunchPad entries are likely to perform.  They are Sarah Sibley, founder of online stationery retailer Got2Jot; Michael Owen, co-founder of Lime Stationery & Art; Penny Green, director of retail & wholesale Europe for kikki-K, who introduced kikki-K to the UK; Jamie Mitchell, co-founder and director at quirky stationery and gift supplier Ohh Deer, and Kaushal Shah, founder of Paper Plus Europe.  Both James and Kaushal were also identified as 'Thirty Under 30 Star Choice' stationery industry winners earlier this year.
The closing date for entries is Thursday, 28 February. The entry form can be found on the show website – www.stationeryshowlondon.co.uk/launchpad.
The LaunchPad competition is open to any company which, or individual who:
Has not exhibited at either the London or Manchester Stationery Shows previously

Has the rights to sell the featured product/range/service

Does not currently sell the featured product/range/service through any UK national retail accounts or distributors in the stationery retail sector
Winners will receive a free display space at the show, a listing on the show's website and in its Event Guide and the opportunity to enter the Stationery Awards 2019.  All the winners will get fantastic exposure to all the UK's leading retailers and suppliers visiting the show and will receive free PR support from the show's marketing team.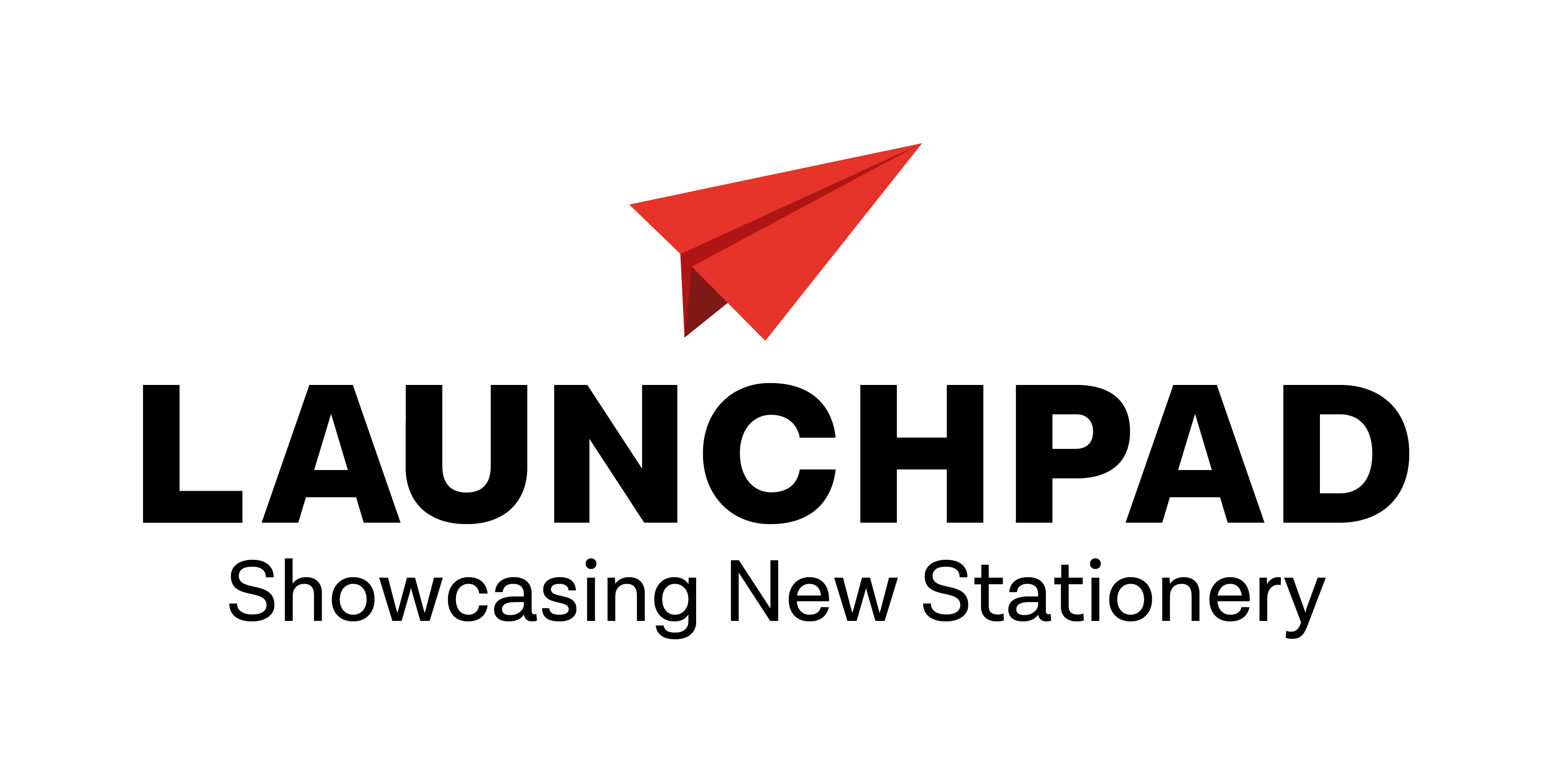 Ends
For a copy of the logo and further information please contact:
Vanessa Fortnam - vanessa.fortnam@stationeryshow.co.uk  +44 (0)1666 824624