 JOIN US IN HALF AND HOUR FOR OUR WEBINAR ON ONGOING RECOVERY PREPARATION FOR YOUR BUSINESS.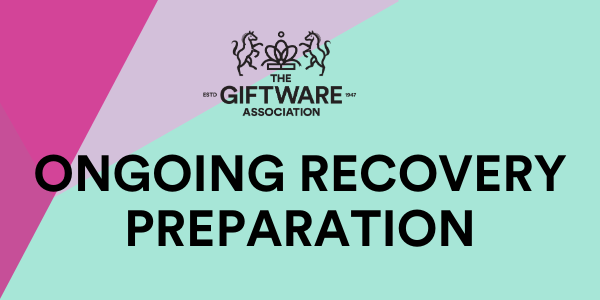 With the chancellor's most recent announcements today regarding furlough and the new schemes available, please join us later for our free webinar at  3 pm  as we learn what your business can be doing to remain prepared during Covid-19 especially in the light of a potential second lockdown and changes to furlough and job retention schemes

We are joined once again by Monica Price - HR, Health and Safety and well-being expert from Croner as she discusses the continuing impact of Covid-19 on businesses in the home and gift sector as well as the ongoing preparation that businesses need to take in terms of staff, storefronts and general business behavior.
In this webinar we will cover, but not limited to;

•Redundancies - The pitfalls to avoid and about the process.
•Policies - Do they align with COVID-19?
•Job Retention Scheme - What does September bring?
•Ensuring your COVID Secure
This webinar is even more important with the potential of a second lockdown happening again nationally. We will be sending a recording of this webinar out tomorrow to members.


These webinars are designed to future-proof your business in a post-Covid-19 world
The webinar will be followed by a Q&A session featuring Sarah Ward from The Giftware Association and Monica Price