 WHERE TO EAT AT SPRING FAIR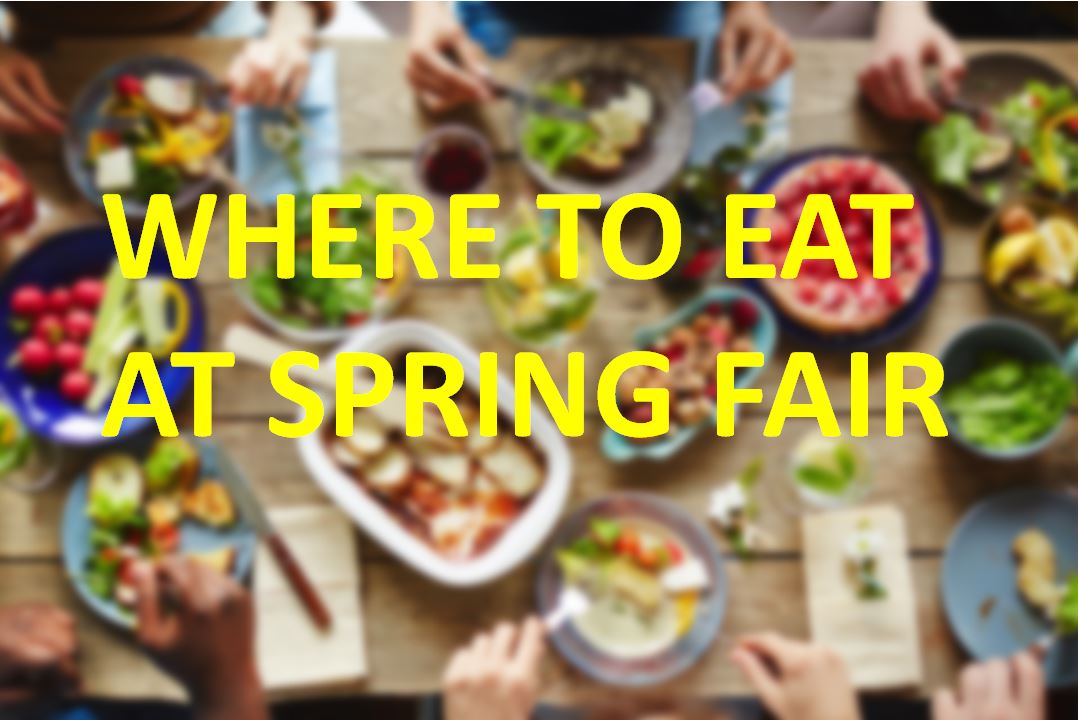 With Spring Fair less than a week away and everyone making their final preparations to their stand builds, selecting their best products and finalising travel and accommodation, have you had a chance to think about food? And where you will refuel those batteries after a hard day of selling. The Giftware Association has the advantage of being Birmingham based, so we always keep our ears close to the ground when it comes to new restaurants and food establishments opening up in and around this great city of ours, and we would like to pass this knowledge on to you, as lets face it, Nando's in Resorts World won't cut it for five nights. Whether you're visiting from just down the road or further afield, we have pulled together the team's favourites and a few wild cards too
Within 10 min's drive from NEC
The Boat – Catherine De Barnes ££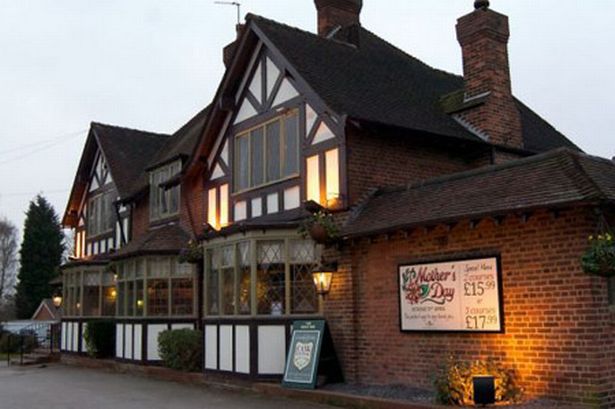 Classic pub food in a traditional country pub setting, If you want to get away from the hustle and bustle of the NEC then this is the place for you, with a roaring log fire for those cold February nights and a friendly atmosphere to match the traditional pub food.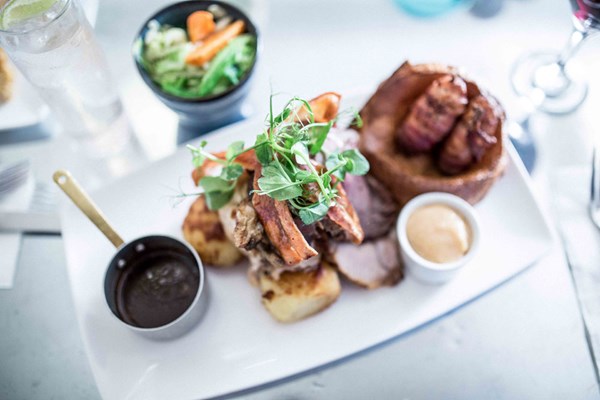 Although a little bit pricier, this gastropub serves up great food and has a fantastic wine selection, set in old stables with many of the original features visible this is the perfect place if you want to treat yourself after a long day, plus you can pride yourself on visiting the very epicenter of the UK, with a statue just down the road depicting this very fact.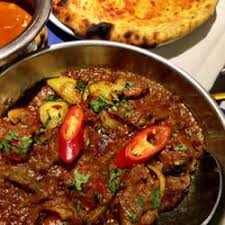 With Birmingham being the birthplace of the Balti and some of the best Indian cuisine in the country, you could do no wrong by checking out The Rajnager Indian Cuisine restaurant, with countless awards in its 28 years of business, this Indian is a bit pricier than your average but you won't be disappointed and you get what you pay for with beautiful traditional dishes served the way you want them, with a fully licensed bar it's the perfect place to relax and unwind.
Further Afield (Birmingham City Centre)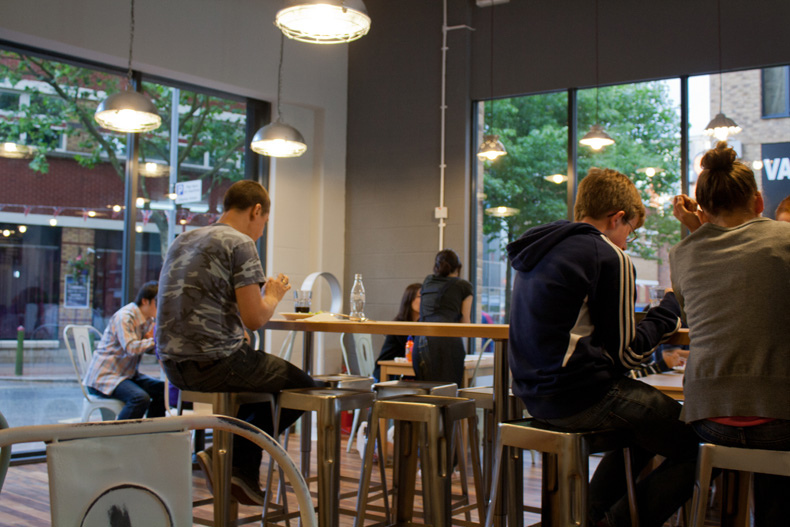 If Korean is more your thing then this stripped back gem in the crown of Birmingham is worth a  visit, say hello to Toppoki, with a basic canteen interior and excellent service, this restaurant just outside Birmingham's gay village has something for everyone. The food is amazing and authentic, with Korean BBQ available allowing you to cook your own food at your table. Service is quick and friendly with very reasonable prices and 10% discount if you pay in cash.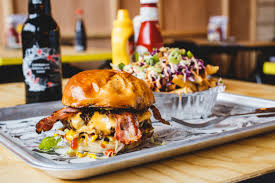 With the nations burger craze failing to die down, this small restaurant hidden away in Birmingham's railway arches, under Moor Street Station is still going from strength to strength with them opening up a new bar in the adjacent arch.  Amazing burgers all around with the menu constantly changing, If your cholesterol levels allow for it, try the Big Verns Crispy Crème, Instead of a bun your burger patty will be served between a Krispy Cream donut. Great selection of hard and soft drinks too.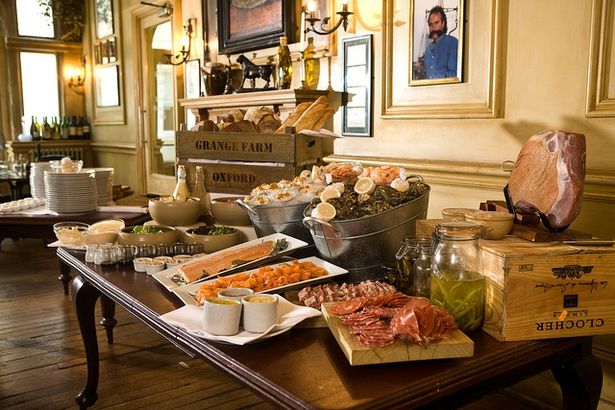 Housed in Birminghams Old Eye Hospital, retaining many of its features and no less grand than a grand hotel, the service here is impeccable, prepare to pay a bit more, but the food is excellent and the wine menu extensive. Even if you just pop in to check out the comfy lounge bar and treat yourself to one of the expertly made cocktails that have made this one Birmingham's fanciest places to wine and dine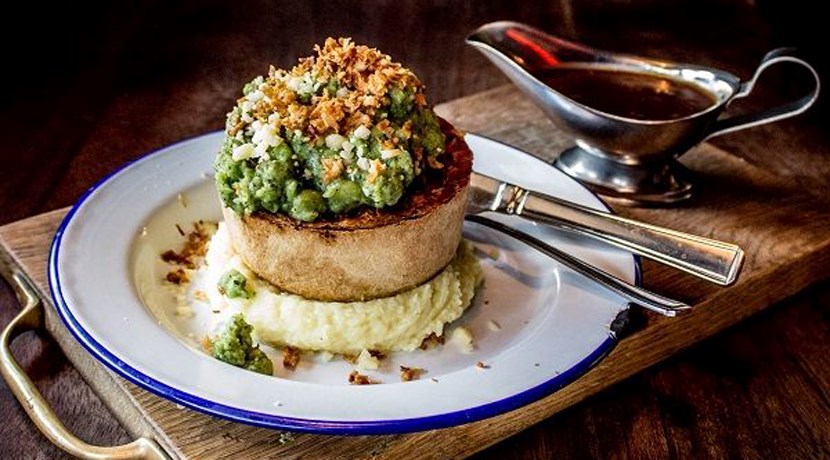 From its humble Bristol beginnings and festival based menu, if you like pies then this is the place for you. With a nice selection of meat and veggie pies, choose how you would like your dinner with mash, chips, mushy peas and gravy, no combination is frowned upon. Friendly staff and very reasonable prices, and pop across the road to one of the midlands famous breweries, Purity Craft Bar serves a wide selection of craft beers and ales (up to 20!) and has some of the best bar snacks in the city.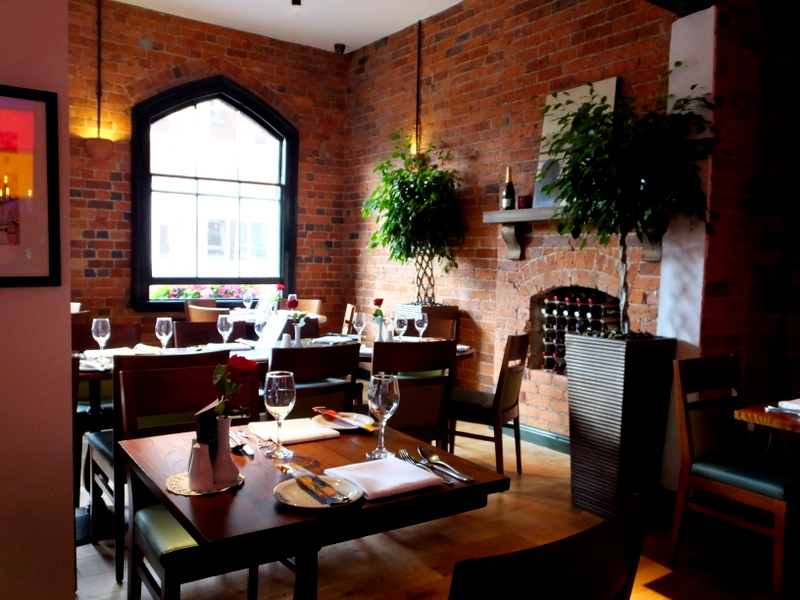 If you fancy a bit of Italian, and who doesn't then visit the Jewellery Quarters very own Cucina Rustica and sample a taste of authentic Italy, just down the road from the GA's very own office, and a firm staff favourite serving delicious food in a beautiful environment suitable for large groups or ifyou want to get away from the crowd, the food is always impeccable and served by attentive staff even when busy.
Don't forget to check out The GA's stand at Spring Fair - Hall 5, 5C82 - D83 where we will be talking about how we can help your business thrive as well as showcasing the best of Shropshire Talent with Buy From Shropshire exhibiting their member's products.