 LUCY LEDGER BUSINESS MASTERCLASS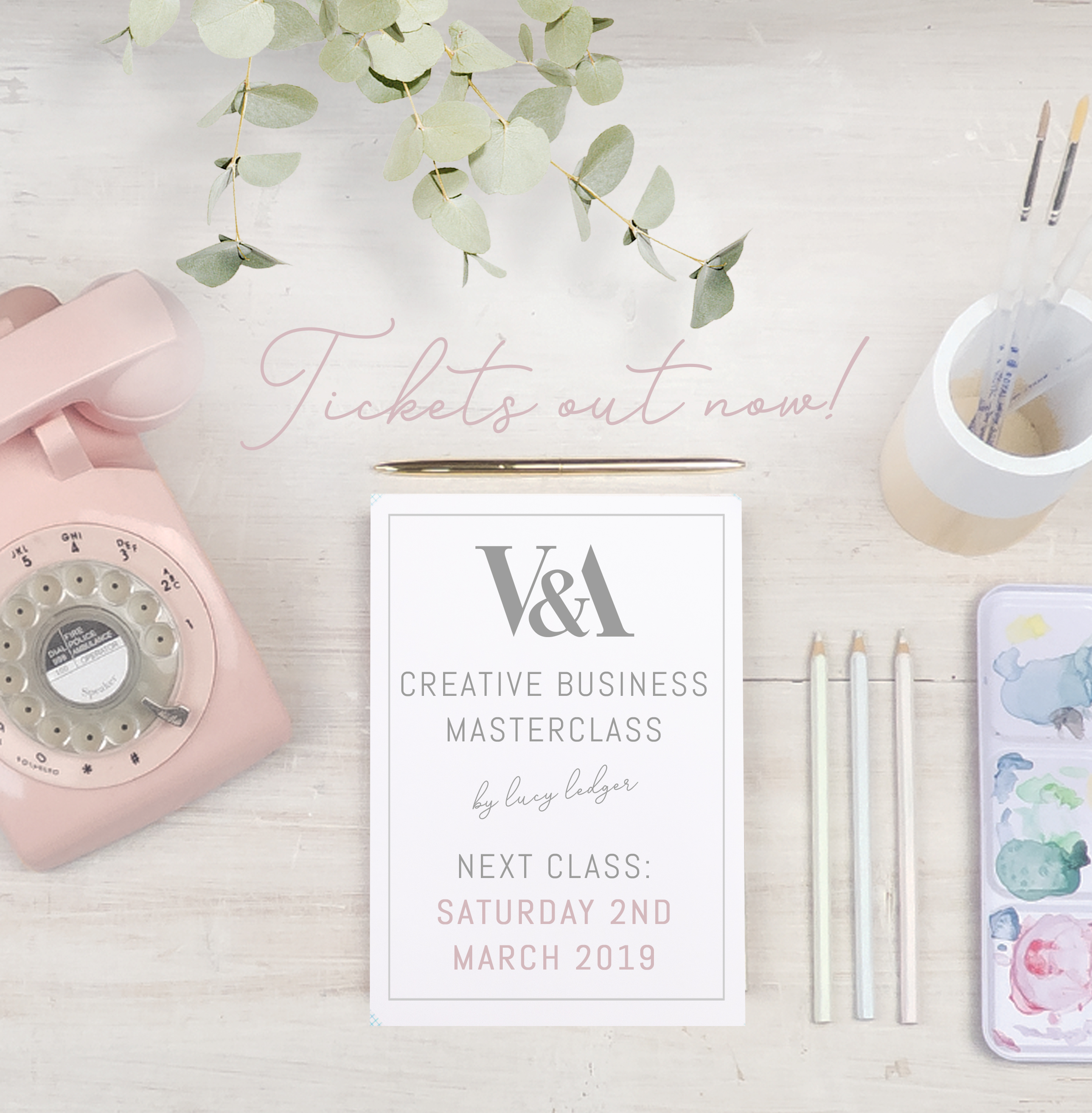 The Giftware Association is proud to support multi-award winning UK designer, illustrator and artist Lucy Ledger at her next Creative Masterclass on Saturday 2nd March, held at the illustrious setting of the Victoria & Albert Museum in London, The masterclass will focus on pinpointing a brand, encouraging new and emerging publishers and designers and learning insights into any creative industry, not just cards and illustrations but gifting too.
Lucy has been in the creative industry for 18 years working across a number of organisations before setting up her own internationally recognised company with a focus on unique, handpainted and mixed media art. Lucy now wants to share her expertise, knowledge and experience of the industry with her creative masterclasses on setting up and building a business or brand within the industry.
Partnered with The V&A, Lucy, a qualified teacher has run courses in building and developing a creative brand. Her first two courses were a massive success with both selling. Her next course on 2nd March is looking for new and existing designers to refresh their brand and adding authenticity to your brand as well as speakers from across the industry offering invaluable insights.
[gallery ids="5263,5262" type="rectangular"]
CEO of The Giftware Association Sarah Ward will be speaking at the event to give an overview of The Giftware Association and how it can help young designers and creators, as well as some of the initiatives the association can offer to help new businesses scale up as well as indispensable advice into the giftware industry.
Henri Davis, outgoing Chairman of The giftware Association and independent retailer advisor will also be speaking on the importance of branding and getting noticed by the right retailers. Stephen Spencer from 'Stephen Spencer Associates', will be offering advice on the importance of customer service and how to create an experience around your brand so it is long remembered.
Purchase your ticket here for this not to be missed masterclass. Places are limited so please book quickly.
Testimonials:
'After our 1-2-1 mentoring session with Lucy we were able to map out a schedule of really achievable goals over the next few months. It helped us feel more confident about the direction we are heading in and how we need to go about this. We would recommend Lucy to anyone who is in the process of trying to reach the next level with their business and need a fellow stationery professional to help sift through the mountains of ideas flying around!'
'My recent 1-2-1 mentoring session with Lucy was fantastic! She was so lovely, helpful and knowledgeable and gave me great tips on how to take things one step at a time with setting up my design business properly, branding and tips with social media. She inspired me so much! Thank you!'
"I recently had a bespoke 1-2-1 Skype training session with Lucy. I had so many questions for her and she managed to fit everything in. I was requiring more technical than business mentoring. Preparing artwork for printing, Photoshop techniques and much more. Her knowledge was astounding and her delivery was clear and concise. I would definitely book another session with her."
"Thanks for all your support and guidance you have given to me this year I really appreciate it and wouldn't have the confidence to launch my new business without it, I can't wait for it to get started on all my ideas and plans!"