 AN EXCITING OPPORTUNITY
FOR SALE – FANTASTIC SMALL RETAIL BUSINESS IN DERBYSHIRE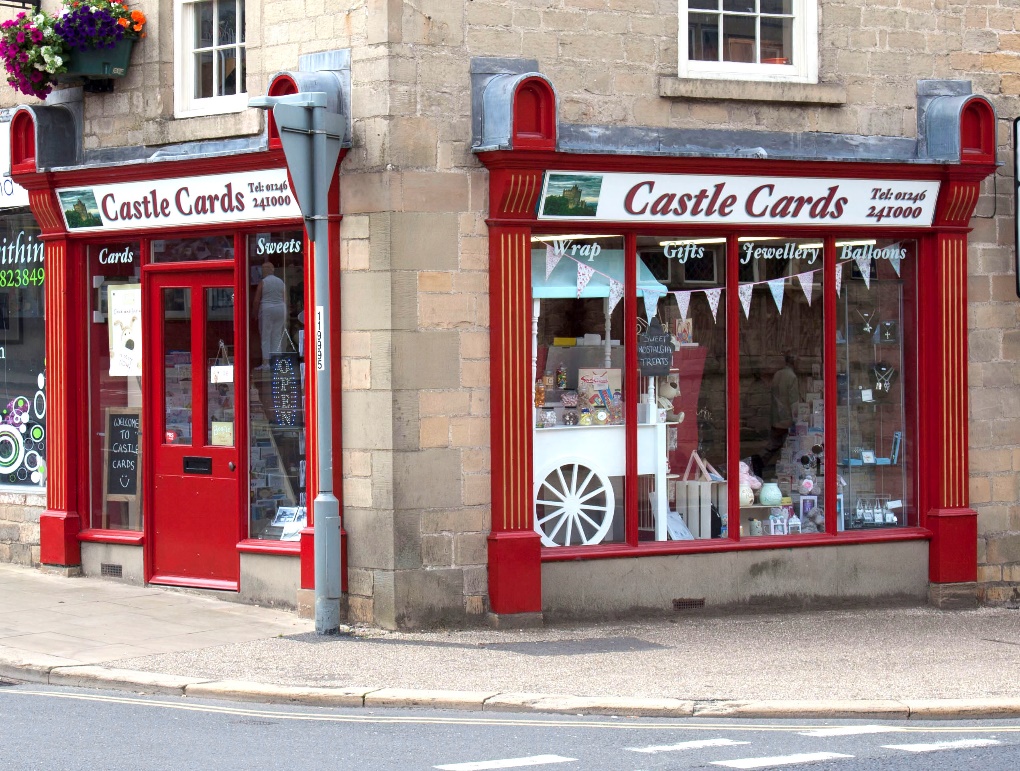 Castle Cards,
Retailer of Cards, Gifts, Celebration Items and Confectionery in Bolsover, Derbyshire
Location
Prominent corner site location on the town's market place, at the very centre of Bolsover

Bolsover is a town with 11,500 residents, famous for its castle which draws tourists into the area

Main Chesterfield Road passes the front door

Free town centre car parks
Store layout
Ground floor – 34' long x 15' wide (max)

1st floor – further retail space, currently being used to store stock; plus a staff kitchen area and toilet

2nd floor – further space which is not currently used

Outside – communal rear yard shared with adjacent shops
Performance
12 months to April 2017: Turnover £65.3k (up 7.5% on the previous year); Gross Profit 63%

Trading performance has been maintained over the last 6 months

Nicely profitable, giving a good income for the owner

Stock: varies seasonally but is normally in the range of £12,000

Staff: the owner works in the shop 3 days a week – Mon, Tue, 1/2 days on Wed & Thu; 3 great, hardworking staff cover the rest of the days between them

Trading hours: 9am – 4.30pm Mon, Tue, Thu, Fri; close early afternoon Wed and Sat

Very loyal customer base
Potential
Real potential for further growth

No other competition in the town

1st and 2nd floors not currently being used
Rent & Rates
Leasehold, term of 6 years from May 2015

Rent: currently £624 pcm (incl. VAT) = £7,488 per annum (incl. VAT); payable monthly in advance

Business rates: £Nil with SBRR

Rating Authority: Bolsover District Council
Price
Offers around £27,500 + SAV
The owner is selling the shop to pursue other career opportunities outside of retail. 
If you would like to arrange to view Castle Cards, please get in touch with the owner, Dawn Walker,
on 07803 588520 or dawnwalker67@live.co.uk. Many thanks.