 MEET FARM SHOP & DELI AWARDS JUDGE ARTHUR HOWELL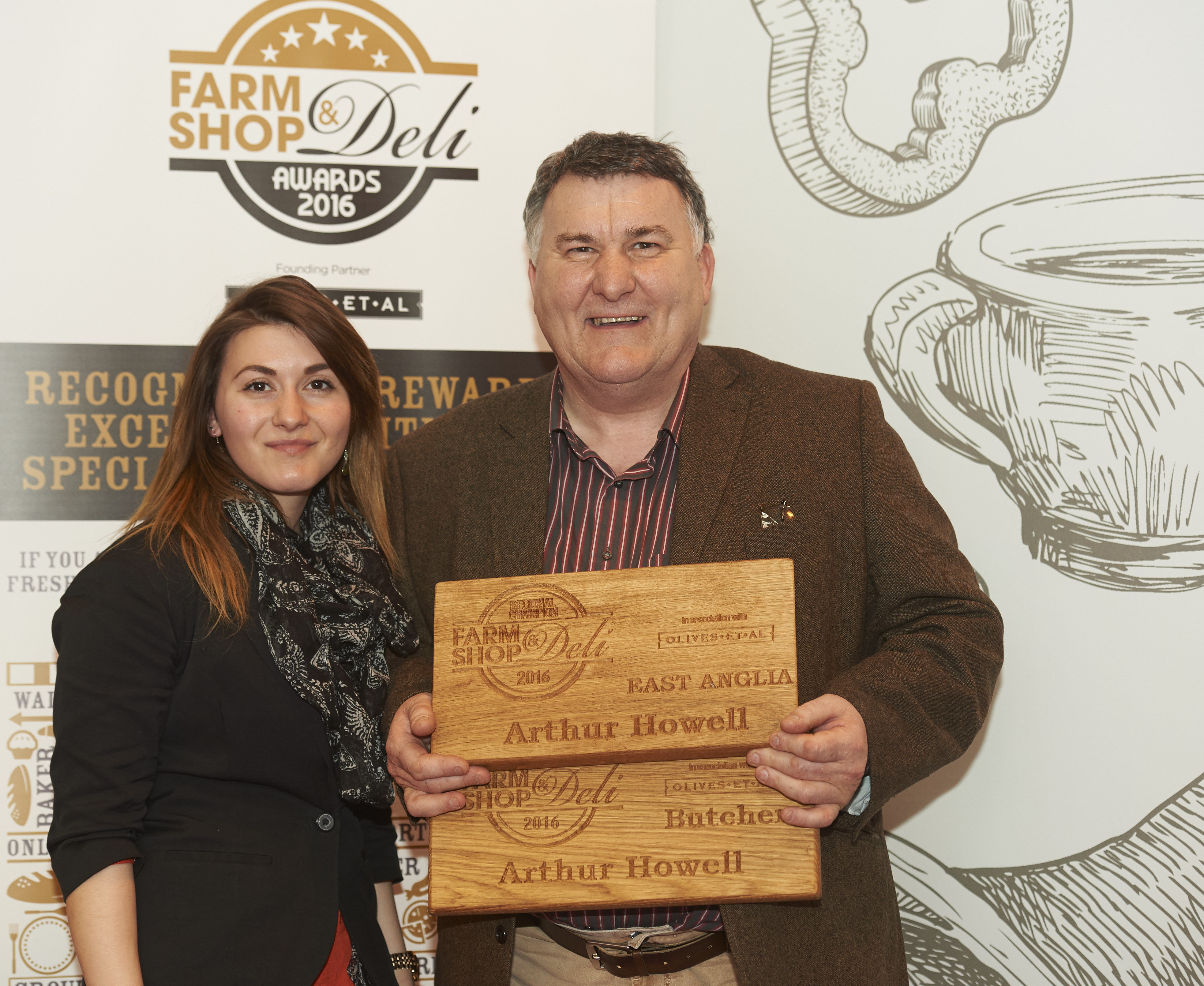 The Farm Shop & Deli Awards provide an opportunity for local and online food retailers to get their business seen and heard amongst some of the industry's biggest influencers. Entering these awards is simple as all the entry is done online but taking the time to submit yours could help to drive your business and sales. You will then be able to use this as an opportunity to engage with your local community by appealing for votes in our national awards. Once the voting stage is over it's time for us to hand the decision over to the prestigious panel of judges, chaired by Nigel Barden.
With just one week left for you to submit your entries by Friday 21st September, the Awards team have been chatting to former winner and now judge of the awards, Arthur Howell to find out what he will be looking for. Arthur Howell is the owner of two butchers, a delicatessen, a wet fish shop and a bakery. His daughter Alex, who runs the bakery, is the fifth generation of the family to work in the business that was established by Arthur's great grandfather in 1889.
Why do you like to judge the Farm Shop & Deli Awards?
I love reading what businesses are doing to get an edge in the current climate. Some of them are really progressive in their thinking and I find it very inspirational. I get great pleasure from playing my part in recognising their achievements and rewarding them for all their efforts. Things are tough out there for independent businesses and the awards are a great incentive.
What will you be looking for when judging these awards?
The businesses which get my vote will have to show great passion for their produce, original ways of displaying their goods and also demonstrate superb service to their paying customers.
If someone is considering entering for the first time what advice can you offer them when writing their entry?
If you're 'umm-ing and ah-ing' about entering you should just take the plunge and go for it. Nothing ventured, nothing gained is the right spirit in my opinion. You shouldn't be shy when it comes to shouting about your business. Being involved in these awards helps you to get the support of your local community. It's always worth giving it a go as even the entry stage helps you get your business out there.
How can entering awards help a small food business? 
Entering awards is fantastic for prestige and publicity. Your local media will be delighted that one of their traditional, well-established businesses has brought a shining prize back to the county.
How does entering awards motivate employees?
Awards give everyone in the business something to aim for and work towards for the year and being part of these awards works wonders for staff morale. Everybody plays their part in a successful submission and they get a great boost from knowing how valued their efforts have been. Winning gives staff a great sense of pride and achievement.
Tell us three words that every winning food retailer will need to have.
Innovation, knowledge and leadership.
If you think you have what it takes, find out more and enter before Friday 21st September.
Read more Award blogs from the judges and previous winners here.