 MEMBER INTERVIEW - SIOBHAN AT APRIL ROSE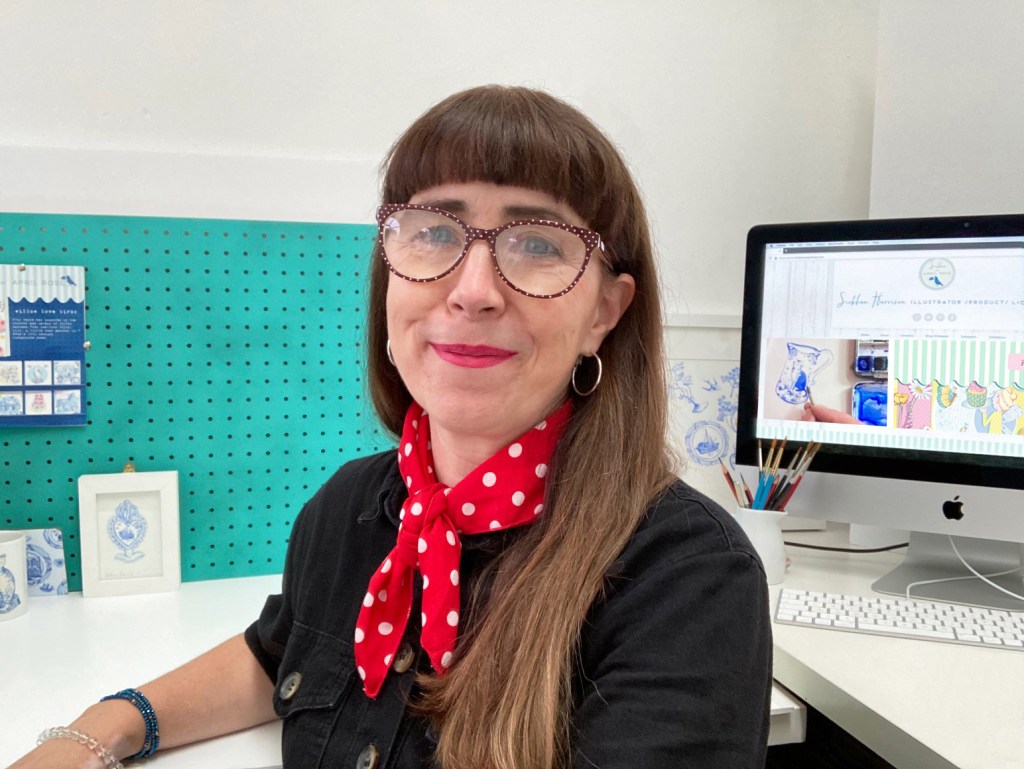 Siobhan Harrison
Name: Siobhan Harrison
Title: Miss
Name of company: Siobhan at April Rose
Can you tell us a bit more about your company?
Siobhan Harrison Illustrator and Owner at siobhanataprilrose.com. Artwork is available for License & artwork commissions for License collaborations. Illustrator for best selling Licensed Papercraft Ranges. Product available for retail. Vintage inspired images give a modern twist on nostalgic. Products include Greeting Card ranges & Stationery. Products have been exhibited at a Hankyu department store in Osaka Japan featured on Japanese T.V. Artwork was commissioned for World City Day in Shanghai and exhibited at Shanghai Expo 2018 a project celebrating twenty years of Shanghai and Liverpool as twin Cities. Siobhan at April Rose Papercraft ranges have been featured on Create and Craft T.V in the U.K. Shortlisted for Gift of The Year 2020 in two categories. Shortlisted for License This Industry competition 2020 in the Character and Animation category.
Products are designed and made in the U.K. Siobhan has her art studio and workplace in The Bluecoat Art Gallery in Liverpool a heritage building
Who is your audience?
My audience is predominantly the female shopper that likes a pretty floral, vintage inspired look that fits with the shabby chic, retro nostalgic influence, perfect for independent boutique style shops looking for quality British designed and made products. Best selling ranges I have Illustrated for Papercraft Ranges include, Baking ,Gardening, Cakes and Fashion themes.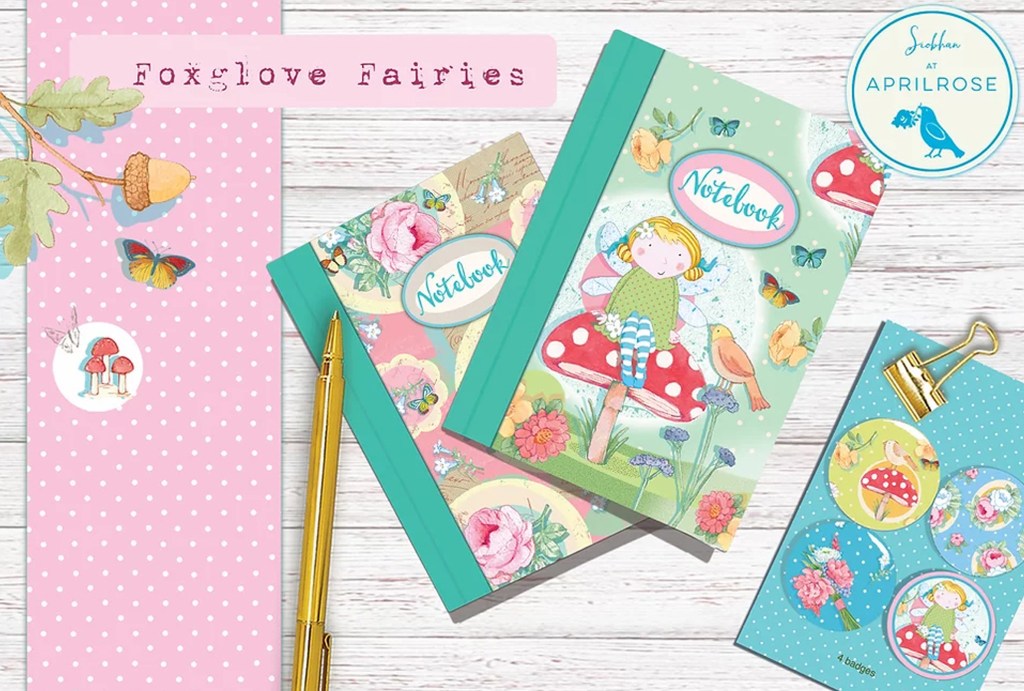 How long have you been trading and what is the history of the company?
The company launched products around 2016. Siobhan has been working in Illustration, the Greeting Card Industry and Illustration for Children's Books since the early nineties. Siobhan is partnered with several companies in a Licensing capacity. Siobhan has produced many successful Papercraft ranges within the Craft Industry and was also featured on Create and Craft T.V.
Prior to this Siobhan worked as an Illustrator for Children's books having Illustrated around thirty or so titles. Siobhan's interest and experience in Greeting Cards comes from working as an in-house Illustrator for Marks and Spencer, Tigerprint London for several years and working in-house for other Greeting Card publishers such as Mint Creative in Shoreditch, London where Siobhan worked with a team of designers and Illustrators for Next and W.H. Smiths amongst others.
What three words best describe your business and its products?
Vintagestyle, Original, Britishmade.
Where do you find your inspiration?
Recently I have been inspired by early ceramics and starting points tend to be collecting images on topics that inspire me. I also love to start with key trend colours and work in a fashion, trend related way for some projects. Inspiration can come from anywhere however, art exhibitions and travel are always a good starting point for the nucleus of an idea for a project or range, maybe next year now for trips.
Do you use social media to promote your business? How has this landscape changed over the years within the home and gift industry?
Yes , I do use social media to promote my business. The landscape within the home and gift Industry has changed with the advent of social media everything now moves a lot faster !
Do you do any advertising/PR?
Initially I was doing a lot of advertising. Now I am only doing social media and pre-trade show advertising. I found that as a small business I was spending a lot of time designing advertising items. I'd rather spend that time on designing new ranges when possible.
What do you wish you'd known at the very beginning of starting your business that you know now?
One thing I wish I'd known would be really about trialling a product to get customer feedback before ordering lots of stock. I've found local markets and local shops good for getting that feedback on price points and designs that sell well, which then means that I can produce really good quality products, with unique design at the right price point.
Do you feel the economic climate is improving or is it getting tougher to trade?
It's a tough economic climate currently for sure. I think though the advent of social media has given a real window of opportunity for smaller design led businesses like myself. There is to some extent a level playing field with new social media platforms popping up, it does provide opportunity if you can utilise it well. Something I need to do more of !
What do you see as being the biggest problem for giftware suppliers in the gift industry?
Getting through Corona virus.
If we could help you with one aspect of your business, what would that be?
One aspect that could help improve my business would be connection with agents and distributors.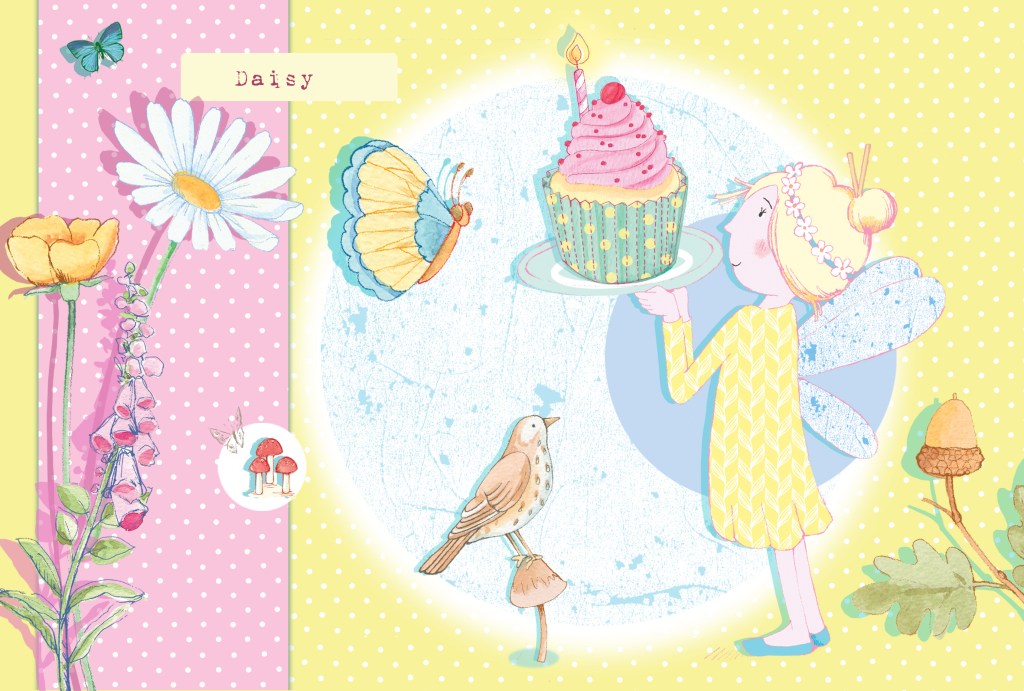 What news do you have to share with us so we can celebrate your achievements in 2020?
My achievements are being shortlisted in two categories for Gift of The Year 2020.
I am very excited to have been shortlisted for License This Industry competition in the Character and Animation category with my character I.P. Foxglove Fairies. This is the
First character led I.P I have developed.
What are you looking to achieve in 2021?
Partnering with some new companies for Licensing and artwork commissions would be exciting. The possibility of taking my Foxglove Fairies characters further is very inspiring. I am looking forward to a magical 2021.