 MEMBER SPOTLIGHT - LOVE COUNTRY LAUNCHES IRRESISTIBLE BISCUITS AND BUNNIES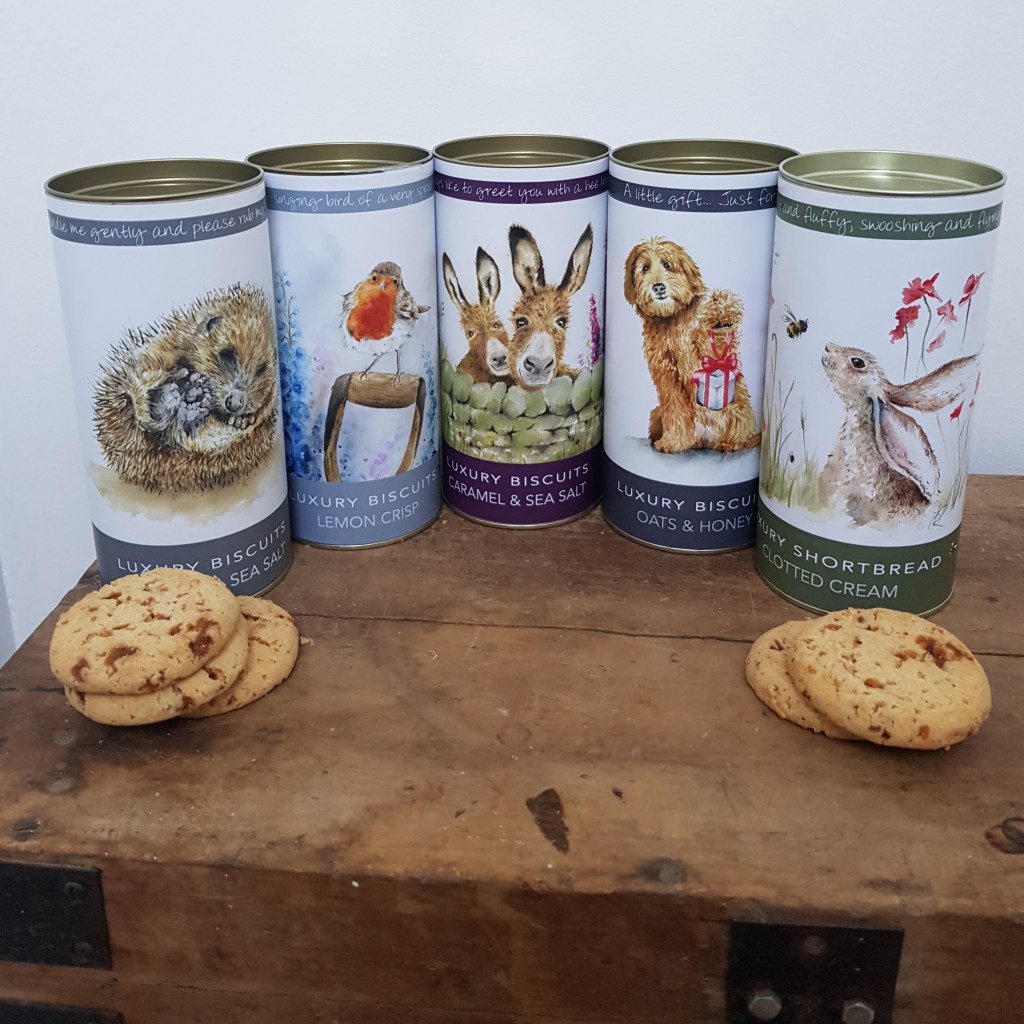 Love Country have just launched a delicious new offering with their colourful range of biscuit tins. This Suffolk based company have teamed up with the wonderful biscuit makers Farrah's of Harrogate to produce an eye-catching range of teatime treats.
The collection offers a 200g drum of biscuits in a variety of flavours and designs including bunnies, hedgehogs, pheasants, donkeys and more. They also offer a Luxury Biscuit Cannister (full of biscuits of course) which can be collected and used as kitchen storage jars, offering great value for money and reducing waste. With 15 adorable designs to choose from and mouth watering flavours to taste, there is something here for everyone.
They have even included an adorable dog and cat design making these perfect gifts to the thank the pet sitter or fellow animal lover. If you can part with them of course..
Each design has been chosen from their popular watercolour artwork including some new designs specifically aimed at gifts for men. Look out for the adorable little puffin!
Each tin is packed with luxury biccies, along with a poem or story, written by the artist wrapped up inside, as a little extra gift for the recipient.
The perfect excuse to invite a friend for a cuppa. We think this range is a match made in heaven!
Small orders are welcome and all designs can me mixed and matched with small MOQ's offering great flexibility to make a fabulous shop display. All proudly made in Britain.
Tel: 01502 507352