 MEMBER STORY - SHIFA AROMAS
THE SWEET SMELL OF SUCCESS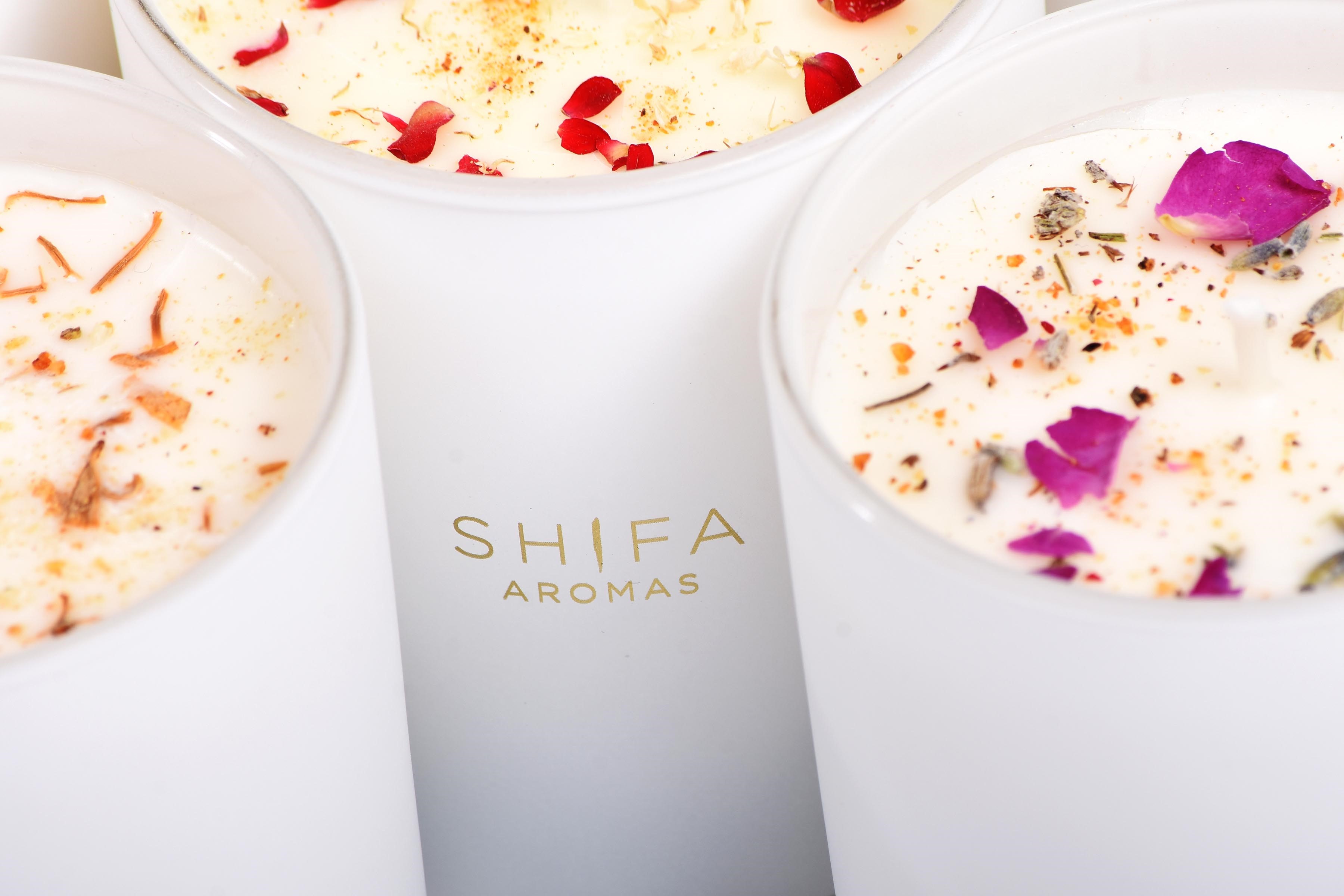 'Shifa Aromas' is on a journey, from their artisanal market beginnings in Sheffield two years ago to now engaging in talks with high street stores like Fenwicks, House of Fraser and other top retailers across the country. Their business goals? To get their products recognised as a luxury lifestyle brand that is a trusted UK made product, as well as maintaining the quality of their scents.
Speaking to Jabar from Shifa Aromas, he explained that this journey hasn't always been straightforward, and sometimes far from relaxing with many changes along the company's lifespan. While lecturing at Sheffield Hallam University, Jabar and his wife Nafeesa recognised the changing attitudes towards healthy lifestyles and wellbeing ,and wanted to create a product that reflected their interest in this growing industry. The Shifa Aroma candle was born, with no two candles the same; each luxury candle and diffuser are carefully and finished with high quality botanicals making each piece unique and special to the purchaser. The effort into sourcing the materials are also very important for the family team, ensuring all ingredient are from the UK and of high quality, to create their unique beautiful scents.
[gallery ids="4092,4079" type="rectangular"]
Jabar says that the inspiration behind 'Shifa Aromas' came from nature itself, "whilst using natural botanicals and resins in our products we realised that we could not only achieve an aesthetically pleasing product with captivating aromas but at the same time we could also enjoy a therapeutic experience which is much needed in today's hectic lifestyles. We wanted our products to provide comfort, peace and relaxation creating a positive impact on one's wellbeing."
Taking the less than relaxing plunge into create these candles in their own home, they converted the downstairs of their house into a studio where they could create, experiment and design the beautiful scents of Shifa Aromas that you can buy today. They are always on the lookout to expand their range and learn from their experiences.
[gallery ids="4086,4085" type="rectangular"]
Jabar told us, "After enjoying success and building up a loyal following amongst the health and wellbeing crowd, we wanted to diversify our product into something more commercial that could be sold on the high street, but not over saturated, we want our product to speak luxury lifestyle as well as being recognised as a British made brand… we aim to continually design collections that are based on enhancing our lifestyles. This has been achieved with uniquely crafted fragrances that reflect our experiences and are inspired by our heritage."
It is this determined attitude that has taken them to trade shows such as Top Drawer, new skincare ranges and three brand incarnations to get the look and feel of the brand right for their audience. Shifa Aromas' approach to their packaging and brand design was to get direct feedback asking passing buyers what they thought of the brand and what it said to them, allowing them to sculpt a more commercially attractive product from their already existing offering.
The first incarnation of the packaging was Jabar's own take on what he thought the brand should look like and what his perception of the product was. 'Shifa Aromas' was successful in receiving a grant for the second incarnation, which gave them access to a digital and design agency who would reinvent the brand and packaging again, after some further tweaking and adjustments you have Shifa Aromas that you see today: a luxury candle company with roots in wellbeing.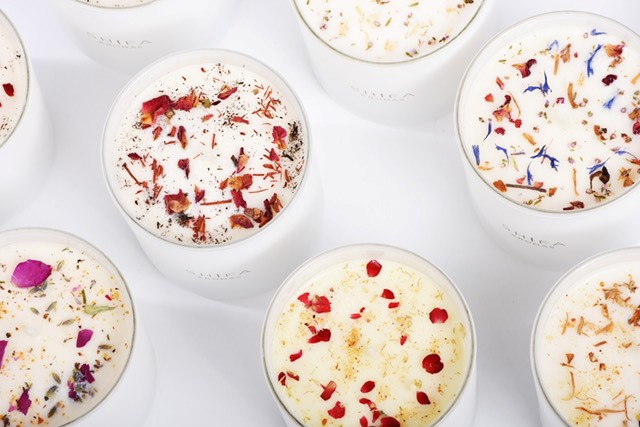 It's this energy behind the brand that keeps pushing Shifa Aromas forward; focusing their energy on their business goals while not compromising the quality of their product is key. "Within the next two years I would like our brand to be recognised as a luxury lifestyle fragrance brand. We want there to be a thought process involved in selecting our products and more about the experience that it can offer. We want it to have a long life and build up a legacy, so our children can carry on the company in the future."
Jabar and Nafeesa should be happy with the strong foundations that they have already built and the inroads they have made on their journey so far in a market that can lack buyer confidence, by building up the relationships that matter they have taken strong actions to futureproof their business for the future and to achieve their goals.
Shifa Aromas can be found at Harrogate Home and Gift in Hall G – D27, and Autumn Fair in Hall 3, Stand 3K38.
To find out more about this exciting candle brand immediately visit www.shifaromas.com/ or follow their journey on their social channels:
Instagram - shifa_aromas/
Twitter –  @shifaromas1
Facebook - ShifaAromas