 MEMBERS BEWARE - SCAM EMAILS
MEMBERS BEWARE – SCAM EMAILS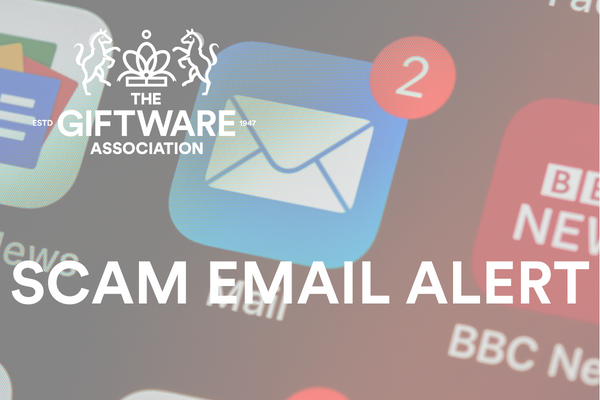 Online Fraud and scams have always been a big problem and it's growing all the time, especially at this time of year when businesses are extremely busy through the festive period so please be vigilant.
We received news of an attempted scam from GA Members From You to Me recently. Neil states below how he was vigilant when receiving an email from a big publisher but from a Gmail address
"This order came from a 'gmail' address for a big business, no phone number or web address detailed - was in Ireland (although that may not be the issue!) - wanted credit - now offering to pick up from warehouse and pay with a cheque! It is the oldest scam in the book!"
The company in question was also pretending to be a legitimate company making the email seem real.
Please be extra vigilant with any emails coming through and follow the below checks
1 – Has the message been sent from a public domain?
2 – The domain name is misspelt or includes extra letters
3 – The email is poorly written or not in the recognised style if it's from someone you know
4 – The email includes suspicious links or the links do not match the email
5 – The email raises a sense of urgency for action
If something doesn't seem right within an email then always question it and do the above checks and if in doubt please always get in touch with the team at The Giftware Association on 0121 247 1145