 NEW MEMBER - NV BAGS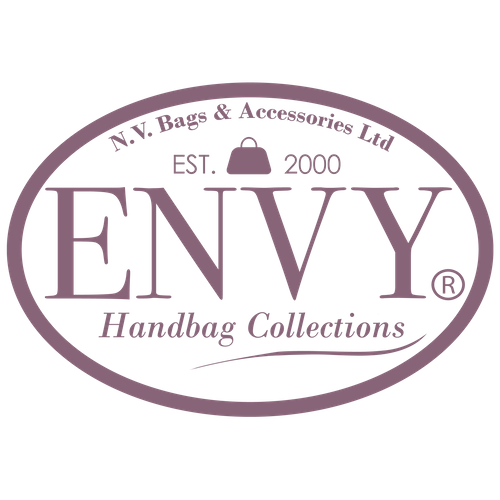 The GA caught up with new members N V Bags and Accessories
Name:   Nicki Black
Title:   Managing Director
Name of company:   N.V. BAGS & ACCESSORIES LTD
Can you tell us a bit more about your company?
We are a family orientated company with myself and my husband Andy as directors.  Our Son Josh joined the company 2 years ago learning all aspects.
Who is your audience?
A wide range including Independent Department Stores, Garden Centres, Fashion, Boutique & Shoe Shops and Country Estates
How long have you been trading and what is the history of the company?  
After working in the handbag industry for 15 years I had the opportunity of starting the Company in November 2000 offering a range of low price classic handbags, retailing around £10.00.  Over the years we have changed and expanded the collection but always offering a good quality product at competitive prices
What three words best describe your business and its products?
Friendly, Quality, Affordable
Where do you find your inspiration? 
Always looking at women out shopping to see the type of bags they are currently wearing.  We have good designers in our factories who are always looking at the latest trends.
Do you use social media to promote your business? 
How has this landscape changed over the years within the home and gift industry?   We are very new to TWITTER and have not used it to our best advantage at the moment.
Do you do any advertising/PR?
We usually advertise which exhibitions we are attending in various magazines, depending who is supporting the show at the time.
What do you wish you'd known at the very beginning of starting your business that you know now?
To be adaptable to change constantly, the handbag trade has changed quite considerably over the past 30+ years 
Do you feel the economic climate is improving or is it getting tougher to trade?
The economic climate is very difficult at the moment, I think a lot of it is due to the uncertainty of Brexit
What do you see as being the biggest problem for giftware suppliers in the gift industry?
To find the new 'best seller' – something 'A little different'
If we could help you with one aspect of your business, what would that be?  
Finding New Accounts to work with
What news do you have to share with us so we can celebrate your achievements in 2019?
We have just launched our Spring 2020 collection which has already received a very positive reaction.
What are you looking to achieve in 2020? 
Keeping the range interesting and always coming up with new ranges and new colourways for our Multi Classic Collection.
You can find out more about NV bags here