 OCTOBER MEET THE BUYER A SUCCESS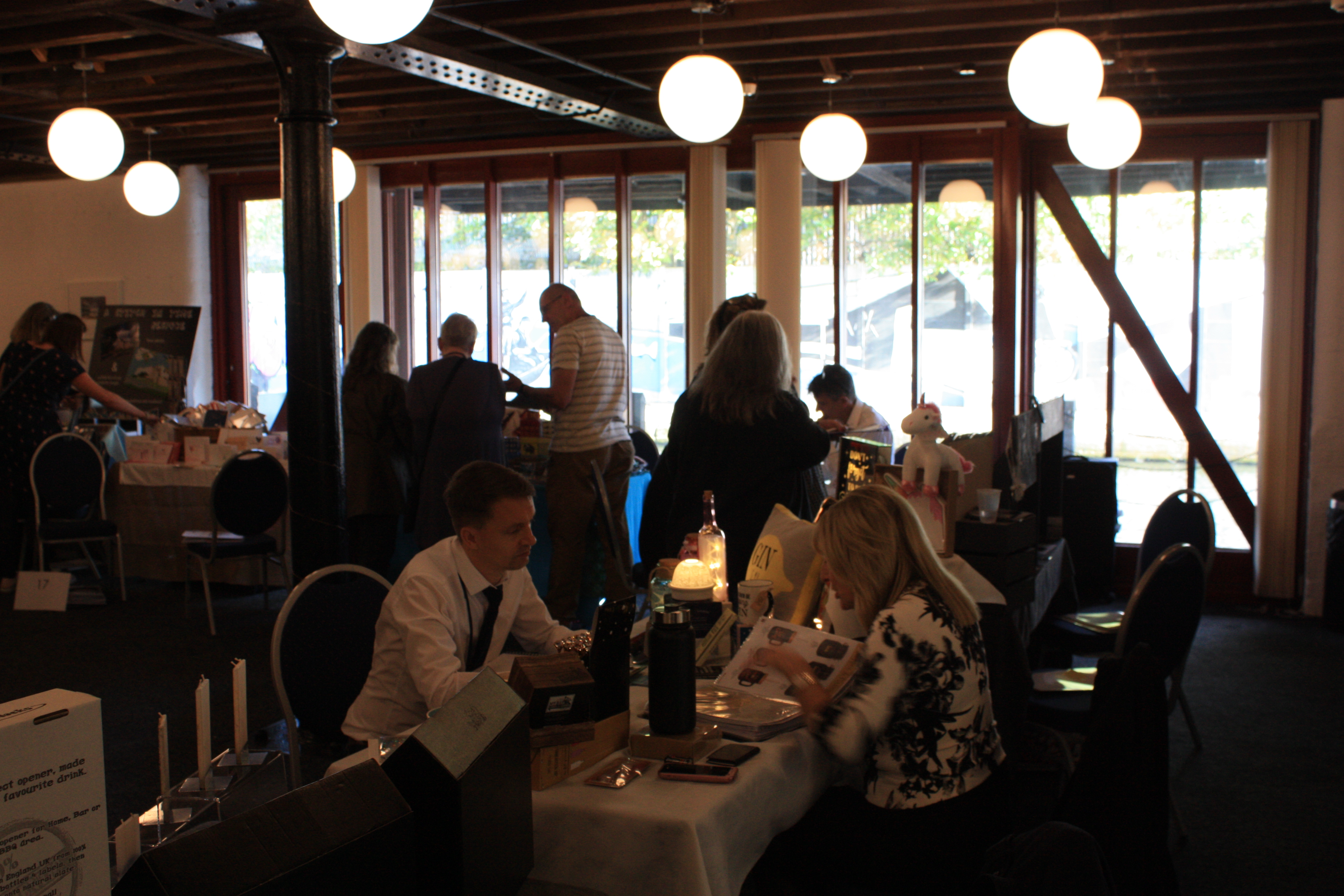 The Giftware Association have pulled off another successful 'Meet The Buyer' event at The Bond in Digbeth, a venue that is becoming a firm favourite with The GA and suppliers.
The event held on the 17th October attracted an impressive and varied roster of buyers from Choice Marketing, Not On the High Street, The National Gallery, Beales Department Store, The National Gallery, Utility, Brookfield's Garden Centre and Ocado. Building on their ever-growing list of buyer contacts, The GA has built up a keen base of buyers who are very interested in having access to our members' products and sometimes preferring the relaxed intimate setting of the day.
[gallery ids="3056,3053,3064,3072" type="rectangular"]
Simone Rose, Business Development Manager and organiser of the events said "It's very satisfying to see an event like this come together, as the planning has to be spot on so the buyers see the right suppliers. The buyers reactions to our past events has been very rewarding as well and word has travelled amongst the buying community with more buyers wanting to take part our future events."  But it's not always smooth sailing as Simone explains "We had a few buyers drop out last minute due to conflicting schedules, but not wanting to disappoint attendees, we reached out to our network and picked up some surprising last minute 'wild card' buyers in the form of Beales and Utility, which was a very welcome pleasant surprise to our suppliers."
The suppliers in attendance were as varied and diverse as the buyers in attendance, ranging from innovative kitchen gadgets from New Soda, to delightful card ranges from The Art File, Ezen Limited and Two Little Boys as well as newcomer Venus Bears showcasing his new handmade toy bear and Adornement by Gilli Reeves' beautiful hand finished gifts to celebrate special occasions. There was something for all the buyers and offered them a small glimpse into how varied The GA membership base really is.
[gallery ids="3067,3055" type="rectangular"]
The satisfaction of the day from the suppliers speaks for themselves:
"Well done for such an incredible event. I am so so glad that we joined the Giftware Association and the work they are doing is…. I simply cannot put into words. A very proud member, and hope to continue being a big part of your association. The buyers seemed delighted to have discovered us at the event, and we hope to be a solid contribution to any future events that we can participate in" Ezen Designs
"We had a great time, it had a really lovely vibe, it was good to have time to spend with some retailers who simply wouldn't have stopped at our stand at a show and it was great to meet old and new friends in the industry." – Two Little Boys
"A very big thank you to you and all the GA team, for such a splendid day. I am very hopeful that a lot could come from the meetings I had, put the input was firstly from you and for that I am really grateful. – Adornemnt by Gilli Reeves
"A really fresh and personal approach to meeting some great potential customers" - The Art File
"The meet the buyer event was brilliant, I got more out of this event than some Trade Fairs! You got the opportunity to speak with buyers, which could lead to big things going forward. The atmosphere was very relaxed and I really enjoyed the event." – Laura Sherratt Designs
"Meet the Buyer is a must for start-ups, to budding small businesses. The GA demonstrated 100% commitment to ensure both parties, buyers and exhibitors, are well catered for." – Venus Bears
Sarah Ward spoke of the success of the event "This is our fifth event of the year, and after each one we have been amazed by the success stories we hear back, and the thanks we receive. But importantly, we also to listen to your constructive feedback to make the events even better in the future. We have had a few teething problems which we have ironed out to create a day that works for buyers and suppliers" she continues " These events are such good value for money and to communicate their value is key amongst our industry and as an Association, we always have our members best interests  at heart.  To be guaranteed to see buyers that you might never see at a Trade Show in a more relaxed calmer environment is becoming ever more popular after the tough year some of our members have had."
This, and past events have been hugely successful and will pave the wave for future events in the new year. The Giftware Association has found a formula that works but also one that they can build upon and create success for our members in the future.
Sign up to the GA's newsletter to find out about more events and about The GA itself or contact simone.rose@ga-uk.org for information on future events.
[gallery ids="3043,3034,3033,3071" type="rectangular"]
Suppliers in Attendance
| | |
| --- | --- |
| The Art File | Thinking Gifts |
| Ezen | Glover and Smith Ltd |
| Aorta Ltd | Raeside Creatives Ltd |
| Laura Sherratt Designs | Som'or? Limited |
| Jo Thomas Jewellery | Adornment by Gilli reeves |
| Annabel Langrish Ltd | Recent Toys UK Ltd |
| Emma Lawrence Designs | Ancestors Group |
| Dee Two Ltd | Devancer Ltd - TA iBeani |
| cherry orchard publishing | Designed in Colour |
| Spry Lifestylez Ltd | Proppa Toppa |
| Holy Mackerel (UK) Ltd | Xpressions Gifts 4 u |
| Bottleclocks | New Soda |
| Two Little Boys Ltd | Venus Bears |
| Bubblegum Stuff Ltd | Mia Tui |
| Russian Gifts | Treat Gifts |
| Wrendale Designs | |
| Alexander Thurlow Co | |
| Roberts & Dore | |
| Raeside Creatives Ltd | |
| Som'or? Limited | |