 SOCIAL MEDIA TRENDS 2017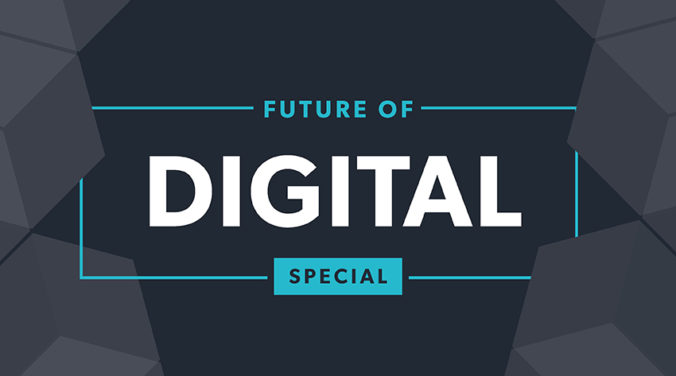 With 2017 well and truly in full swing, let's have a look at the prevalent digital trends for 2017 that you can apply to your business. Social media is always on the up and up and it's not always how long you have been using social media but how up to date you are on digital trends. So if you can get to grips with the latest technologies and trends then it can boost your business. Major trends that we are looking out for in 2017 are
The growth of Dark Social
Video Ignites
Social catches up with search
Social Commerce will increase
So let's take a look at how these can affect your business in 2017:
Dark Social
The ominous sounding dark social covers instant messaging services, so called because of its off the grid approach to communication over the standard forms such as email. There has been a rise in instant messaging applications that can bring us closer to our customers on a more personal level. WhatsApp and Facebook chat are already being used by many companies to have a more emotional and instant connect with customers. Big companies want t to feel more engaged with their customer base. Greggs, for example, used a limited WhatsApp Group to announce the launch of its Christmas Range, allowing all users if the group to respond and be in direct contact with Greggs. Meanwhile, Hyatt Hotels have utilised Facebook chat in their customer service and marketing by allowing customers to contact them on Facebook chat to offer sites of interest, restaurants and local offers and to guests stopping in their hotels around the world. This has massively improved their customer service with most issues resolved very quickly creating a positive marketing image of the brand.
This more personal approach to customer service allows you to be on the ball all the time with your customers' wants and needs, while also having more of a connection with your customers who are more likely to be using their phones for messaging. The eponymous dark side of social media is the reporting, in that there is very little in what your effort can achieve apart from the immediate results you see on screen; you can't see who has read or reacted to your messages and if this equates to ROI. But as a marketing tool that is free, it enables you to get to know your customers better and on an emotional level. This is definitely a trend to watch in 2017 and how you can apply it to your business.
Video Ignites
The format of video being used in marketing has risen and risen with many social platforms now having the ability for live video sharing to create an 'in The Moment' feeling and again engaging with customers on a more personal level.
The use of video has risen steadily over the years with many companies utilising it on their home pages of websites and also having designated YouTube channels to show off their products and services and creating engaging content for potential customers. But with Facebook and Instagram integrating live video into your campaigns it's an opportunity to create content that can be shared and makes customers feel in the moment. There is also a sense of vulnerability to watching brands' unpolished videos that creates engagement and also lends a bit of realness to the brand.
Whether you are sharing a live demonstration or a Q&A session, it allows everyone to be in the moment even if you are hundreds of miles away. It's this sense of inclusivity that brings brands and consumers together. We're sure many of you at Spring Fairs noticed many of the brands utilising these tools to show off their whereabouts and also their products. This brings a sense of trust also which is a non-measurable metric. Video is set to grow and grow in 2017, so utilise as best as you can for your brand.
Social catches up with Search
With more and more people on social media, increasingly we are using it instead of search engines for referrals. This means that companies are creating more engaging social feeds that consumers are finding as they pop up on their timelines with links direct to your website. Someone at Spring fair came to our stand at Spring Fair saying she had discovered us on Instagram, which is great, as Instagram is one of our newest tools but allows us to be a bit more creative as Instagram allows. It was nice to hear that we had a reach that actually initiated first contact. There has also been a certain amount of criticism, with an increase in people getting their news stories online in what 'President Trump' himself has called Fake News, and Mark Zuckerberg has admitted that there are a number of unregulated news stories that may or may not have factored in the decision of the presidential election 2016.
The more brands create engaging content on their social the more likely it is to land in the laps of potential consumers, and refer them to a website, so while SEO for your website and online advertising is important, increasingly so is creating great content that can be shared across social media platforms to gain a wider reach. The Giftware Association has recently linked its blog to its Twitter and Facebook channels to increase the reach of posts and to hopefully gain a further breadth and reach.
Social Commerce
With buying through social commerce not being very popular in the past, on the back of figures from last year it is looking like more people are starting to trust in buying from social networks.
Facebook is setting up a marketplace, and there are initiatives within Instagram where you can see what products are in the picture and immediately be taken through to buying that product. To understand a bit better how social drives ecommerce industry, Shopify looked into 37 million social visits that led to 529,000 orders.
Facebook dominates as a source of traffic and sales. Nearly two-thirds of all social media visits to Shopify stores from Facebook. Plus, an average of 85% of all e-commerce orders from social media come from Facebook

Order from Reddit increased 152% in 2013

Instagram received higher than average orders compared to Pinterest, Twitter and Facebook, which is unusually as the only clickable link is in the bio

Facebook has the highest conversion rate for all social media e-commerce traffic at 1.85%
These stats show that social e-commerce is on the up, so it's important to know whether your customer base is predominantly on any of these social platforms; it may be a waste of time advertising on Twitter and Facebook when most of your audience is on Pinterest, though it could be a chance to gain new customers in areas that you haven't explored before.
With Snapchat rolling out the opportunity to buy from directly from within the app, it's looking like an increasingly popular choice going forward.
There are many applications within the social media universe, so choose the one that best suits your audience and you can use to your advantage. When it comes to digital it's not how much you know but how up to date you are.
To find out more and to see if we can help with your social media or marketing contact us at enquiries@ga-uk.org.