 Sustainability - The Future of Sourcing
Sustainability - The Future of Sourcing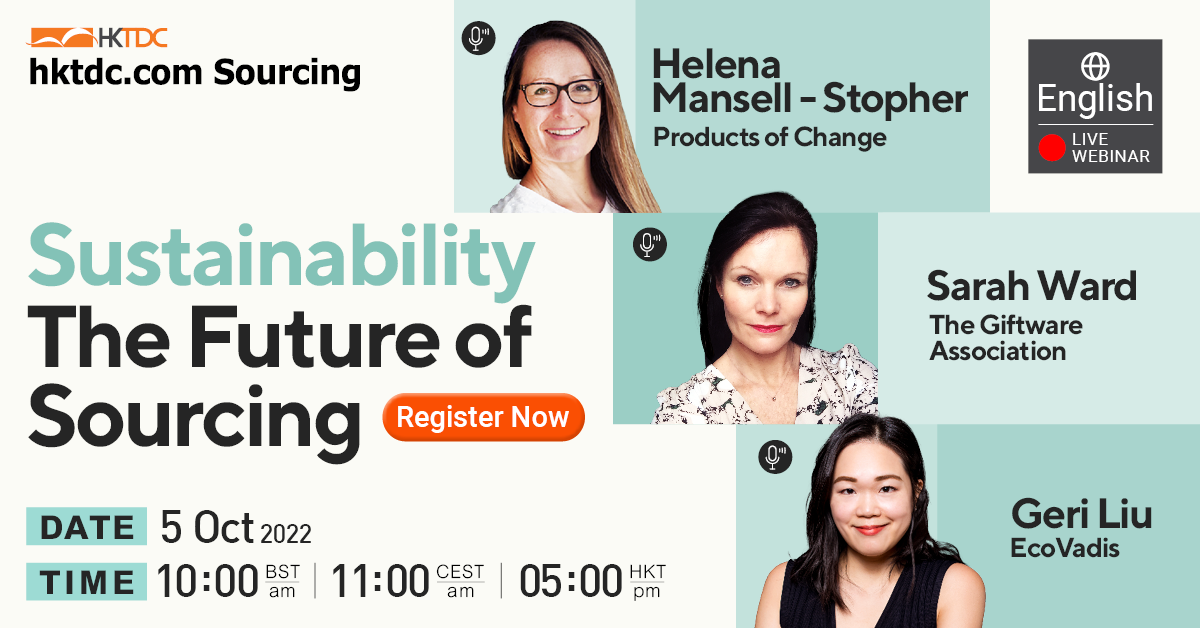 CEO of The Giftware Association Sarah Ward will be a guest speaker on the hot topic of sustainability in sourcing in a webinar on the 5th October.
What will be covered in the webinar?
THREE experts will share their best practices for sustainability strategy and implementation. The discussion will cover the following topics:
Sustainable consumer and product trends in Europe
Tips for fulfilling the sustainability product standard and sustainable sourcing guide
Economic benefits of sustainable production

Why do buyers/suppliers need to attend?
Attendees can raise questions to the speakers directly
Sustainability can be an opportunity to win customers' hearts and get higher profit margin
The Experts
Sarah Ward
Coming originally from a blue-chip retail background, Sarah then worked at Penny Kennedy where she gained extensive knowledge within the card, wrap and stationery areas of business. Her role at the GA is to offer help to everyone from established companies to start-ups, manufacturers and retailers.
Geri Liu, Business Development Manager, EcoVadis
With over 10 years of experience in international strategic planning, client engagement, Geri was the first customer-facing team member in the EcoVadis' Asia-Pacific region and is experienced in supporting multinational enterprises in developing sustainable strategies. Geri is the key advocate for helping companies in the Asia Pacific to apply best practices to their processes and integrate sustainability into procurement organizations.
Helena Mansell-Stopher, CEO and Founder, Products of Change
Helena has over 25 years in the licensing industry across media and lifestyle brands, as well as a 5-year career in sustainability. She founded Products of Change to provide a place for the industry to learn, connect and transition to a more sustainable future. She also curates the Sustainability in Licensing Conference, to advance the industry's knowledge on future innovations within the sustainability space.