 TAF AWARDS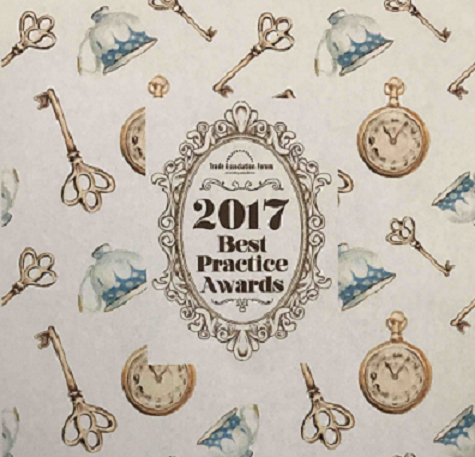 One of the more exciting projects for the GA team has been our recent entry into the TAF (Trade Association Forum) Best Practice awards.
We have been very enthusiastic about the evolution of the GA over the past couple of years, and it has been fantastic to finally share that enthusiasm with the TAF judging panel. We don't know when we'll hear, but we've got our fingers crossed.
The GA has been a member of TAF, the trade association for trade associations, for many years, and our former CEO, Isabel Martinson, was its chairman, so we have always been closely involved with it. There are hundreds of trade associations in the country, and the sectors and industries they represent are highly varied, but we all have a few core things in common, and like any trade association, the members can come together to help each other. Celebrating each other's achievements is an important part of that.
This year we have put forward our success in the most recent Gift of the Year competition, as well as our new branding and website. We are proud of these achievements because they each reflect a cultural shift among our members and within our own team. This is a creative, dynamic industry, and we are reflecting that better each day (or at least, we think so).
In particular, we are thrilled by how well the industry engaged with the Gift of the Year competition. It is the embodiment of the invention and creativity that drives the gift industry, and its growth this year is proof that the creative spark is very much alive and well.
The shortlist will be announced in the coming weeks and the winners at a special ceremony in July. Wish us luck!
To find out more about the TAF Best Practice awards, visit the TAF website.