 THE FUTURE IS BRIGHT AND THE FUTURE IS SUSTAINABLE FOR JEX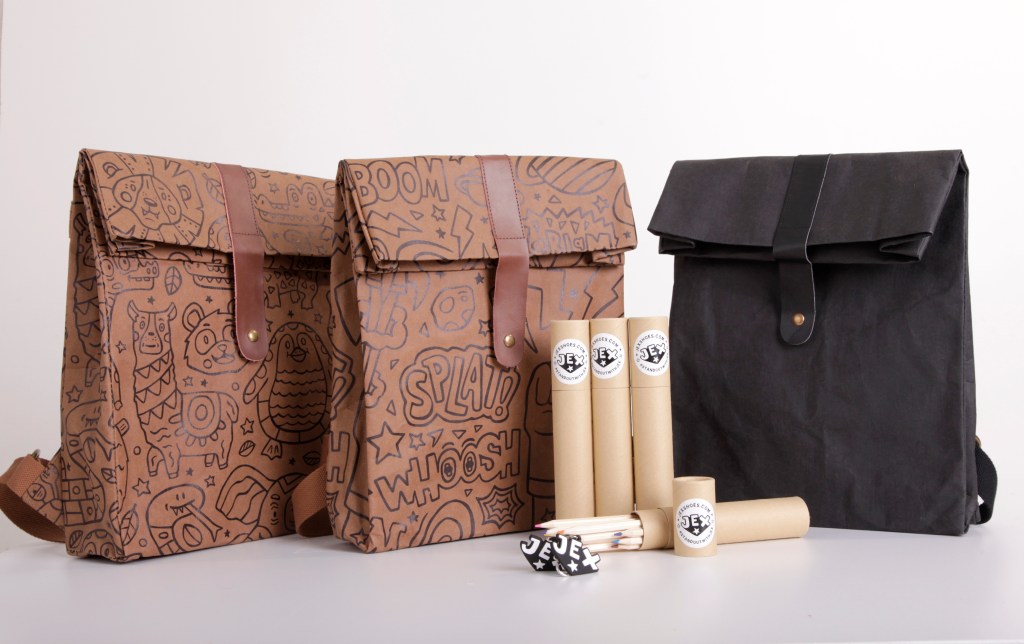 Jex is a brand centred around giving kids the opportunity to let their creativity shine. They make cool, colour-in trainers and eco-back packs for kids to be unique. All our products are high quality, the trainers are built for comfort but also to endure all the rough and tumble kids can chuck at them and the bags might look and feel like brown paper but wow, they are strong and built to last.
We caught up with Jex founder, Emily Vigor, to find out more about her brand ahead of the launch of her new colour-in bags.
When and how did you start Jex?
As far back as I can remember, I have wanted to start my own business. As someone who loves a challenge and studied business at college and uni, I was curious to see if I could make my own business work. Trouble was, like many other people I had no idea what I would do or sell and at the time I had no idea it would be designing and making colour-in shoes, that is something that just kind of happened upon me! In 2017 I spent hours trawling the internet for products that inspired me and were a one off. This is still something I spend quite a bit of time doing, always looking for a something a bit quirky that kids will love to receive as a gift. After 18 months of searching, I came across some shoes that looked awesome but no one was selling them, so I had them redesigned for the UK market, sourced a factory for the shoes and pens and launched Jex with a range of colour-in trainers for kids in May 2018.
How would you describe the Jex brand? What makes Jex different?
Jex is centred around being unique. Kids all have their own style and creativity, they need to be given the opportunity and tools to unleash it. Get messy, colour outside the lines, wear pants on the outside of their trousers, get knee deep in mud, the list is endless, especially in kids' imagination. I'm sure I have seen quote saying there is no need to think outside of the box if we don't get inside the box, I guess as we get older the box appears and sometimes creativity can be lost. Kids are a great excuse to find it again and Jex has given me this outlet!
I have always wanted to make sure that whatever Jex does, it is unique, something that no one has thought of before. I mean that comes with its risks, if no one is doing it…. why not? Will it work? Do people want to buy it? But I love this challenge and can't wait to add more products!
The unique gifts from Jex are not solely focussed on "educating" children in the traditional sense, if this year has taught us anything is that education comes in all forms, not just classroom based!  Jex is about encouraging kids (and adults along the way if we can!) that it is ok to be our own kind of unique and express ourselves in whatever way they want, there are no boundaries or labels, just them as themselves, always.
Tell us a bit about the designs on the trainers first of all - what inspired the look?
The trainers are a classic design, tried and tested by many phenomenal trainer companies but we've added out Jex stamp to them. The colour matched inner, trims and soles along with the fun and unique designs make them stand out. Get the kids to add their own punch of colour and they just transform them and they are unlike any other trainer out there, we don't do that the kids do!
You have a new product launching in April, what can you tell us about it?
Oh, my goodness, I cannot even tell you how excited I am about the new products. They are a truly unique range of colour-in bags. But listen…there are no pens….no pens, just pencils! They are made of a fantastic product called Tyvek which is a sustainable product made from spun fibres. It really looks like brown paper, but don't be fooled by its appearance it is so strong and rugged. The beauty of this material is that it is waterproof, so if the kids want to colour them in again (and again and again!), they just need to be chucked in the wash and the colour comes out so they can start over! We have made sure to replicate the Jex shoe quality in the bags, they are fully lined and have robust zippers and magnetic fastening making them pretty well indestructible!
It has been another labour of love, but I feel like we have created something incredible. These are just the start of the new eco range from Jex so watch this space!
Why did you decide to bring an eco-gift to the market?
The world is changing and we need to adapt. Younger generation and our kids are so eco-conscious and aware of the environment that surrounds them and the impact they have on it.  We as adults, and businesses, need to follow their lead and give them options to still be creative but with the least amount of impact on the world they will inherit. I have no doubt that even as a small company there is more we can do to support this and this is our first step in doing that.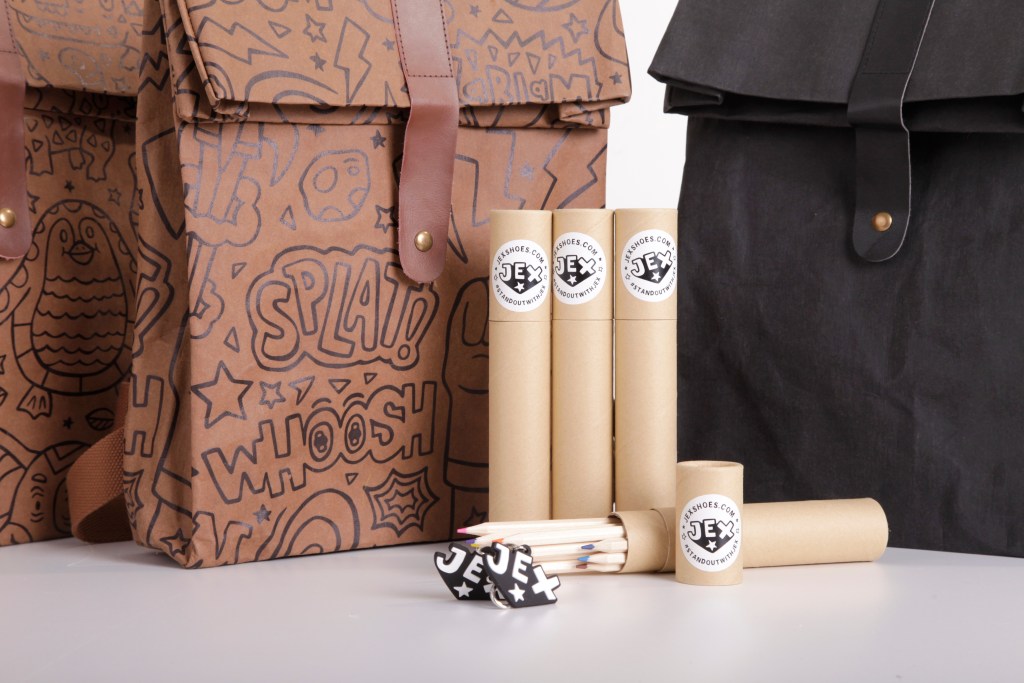 Where can people purchase the new bag?
Currently they are available directly on our website and with our key partners, Not on the High Street and Joules. We are talking to a number of our wonderful stockists so hopefully it won't be too long until you see these in a shop or garden centre near you!
What's next for Jex? Do you have any plans to develop the product range in 2021?
For someone who classes them self as not creative I have so many ideas for 2021. Being brutally honest, like so many parents out there COVID and home schooling (and working another job 3 day a week!) means it has been tough to move Jex as quickly as I want to but something had to give. We have plans to extend the eco-range of course but in addition, I think we have found another very unique gift for kids, they will be garment based with the same Jex vibe but a little more edge thrown in. Watch this space!