 THE GIFT STOP MOVES TO A NEW FORTNIGHTLY SLOT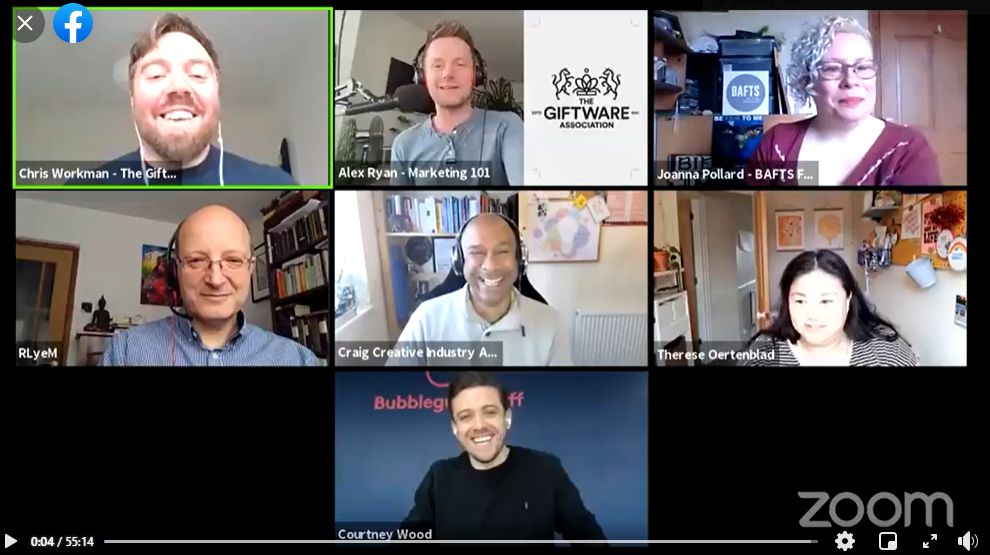 The Giftware Association will be moving its informal coffee morning to a new fortnightly slot starting from the 28th May. The Gift Stop will still run from an hour on Friday's mornings from 11 to 12.
The Gift Stop is the home and giftware industry's opportunity to engage with our wonderful community as well as posing those burning questions to our ever-changing panel of experts.
So far on The Gift Stop we have had our experts answers questions on a multitude of topics from IP Issues, Anti copying, Mental health, The easing of lockdown and return to work, Design trends as well as the latest figures from the high street high streets trends to name but a few. But you can ask anything and we will strive to find the answer for you. You can catch up with all the previous episodes on our Facebook page - https://www.facebook.com/GiftwareAssociation
Ask the experts, meet your peers

Starting from the 28th May, every second Friday from 11-12am the doors will open for you to 'drop-in' (no need to join for the whole meeting), check out the experts and the various topics of discussion, join in the debate or ask for some advice, keep an eye on our social media channel to see which experts will be on this week.

The Gift Stop is a relaxed and informal environment with the conversation being steered by our host Chris Workman from the Giftware Association.

These guided conversations will ensure that we extract as much wisdom from our panellists as we can while ensuring that you, the attendees, are able to ask whatever questions you have for the panel to answer.

You can still register your interest for the next episode on May 28th here >