 THE GIFTWARE ASSOCIATION AND GIVING AND LIVING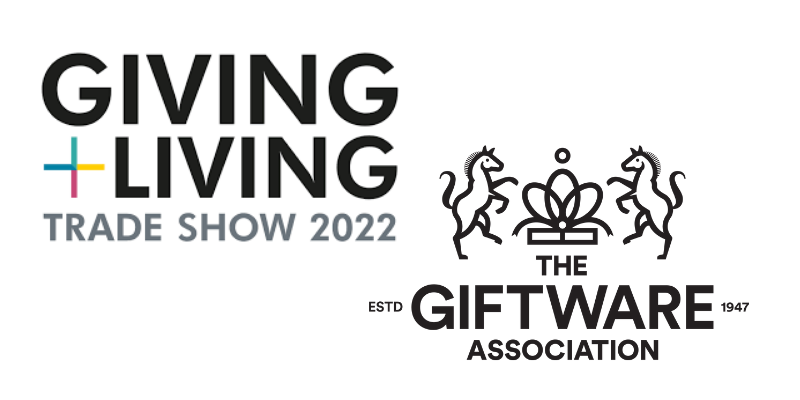 The Giftware Association will kickstart trade show season by visiting Giving & Living down in Exeter in January.
Long-time collaborators and supporters Hale Events and The Giftware Association will once again be joining forces to start the show season by being the very first physical show of 2022. It will also be a testament to the giftware and home industry as to how resilient and creative the industry has been, after 20 tough long months, and how regional shows have played a part in its success.
This will be Giving & Living's first physical event since 2020, due to the various national and regional lockdowns, and will welcome some exciting changes and new exhibitors too. Giving & Living has embarked on a journey of a digital changes and virtual shows to help the industry through the last year.
"It's great to be chatting to so many optimistic and positive buyers, who can't wait for the show." Says Hale MD Mike Anderson. "We're lucky to be one of the first shows in 2022, where buyers can get a head start and be first in the queue for the latest ranges. With the South West set fair for another busy Summer – stock is flying off the shelves and there's an air of positivity building!"

To mark this return to live shows, The Giftware Association and Hale events have partnered up to run an exclusive competition at the Giving & Living show. The Giftware Association team will be judging the 'Best Show Stand' during the show, and the 'Best New Product' at the show. Both winners will be awarded exclusive trophies, for each as well as a stand voucher worth £500 which they can use towards the 2023 show, as well as free Gift of the Year entries.
Sarah Ward said "We are excited as ever to be returning to Giving & Living in person this year and starting of the year with a fantastic regional show. We have seen the show adapt to the tough trading conditions over the last year and have supported their virtual show last year. We are excited to launch a new competition at the show this year, with and to celebrate the best new products as well as the best stand at the show"
Hale Events has recently celebrated their 30th Year anniversary and is looking forward to celebrating even more years in the future and putting on many more great shows.
To find out more about Giving & Living, book your stand or find out about visiting, go to the show website here - https://givingliving.co.uk/