 THE GIFTWARE ASSOCIATION AUTUMN FAIR DIRECTORY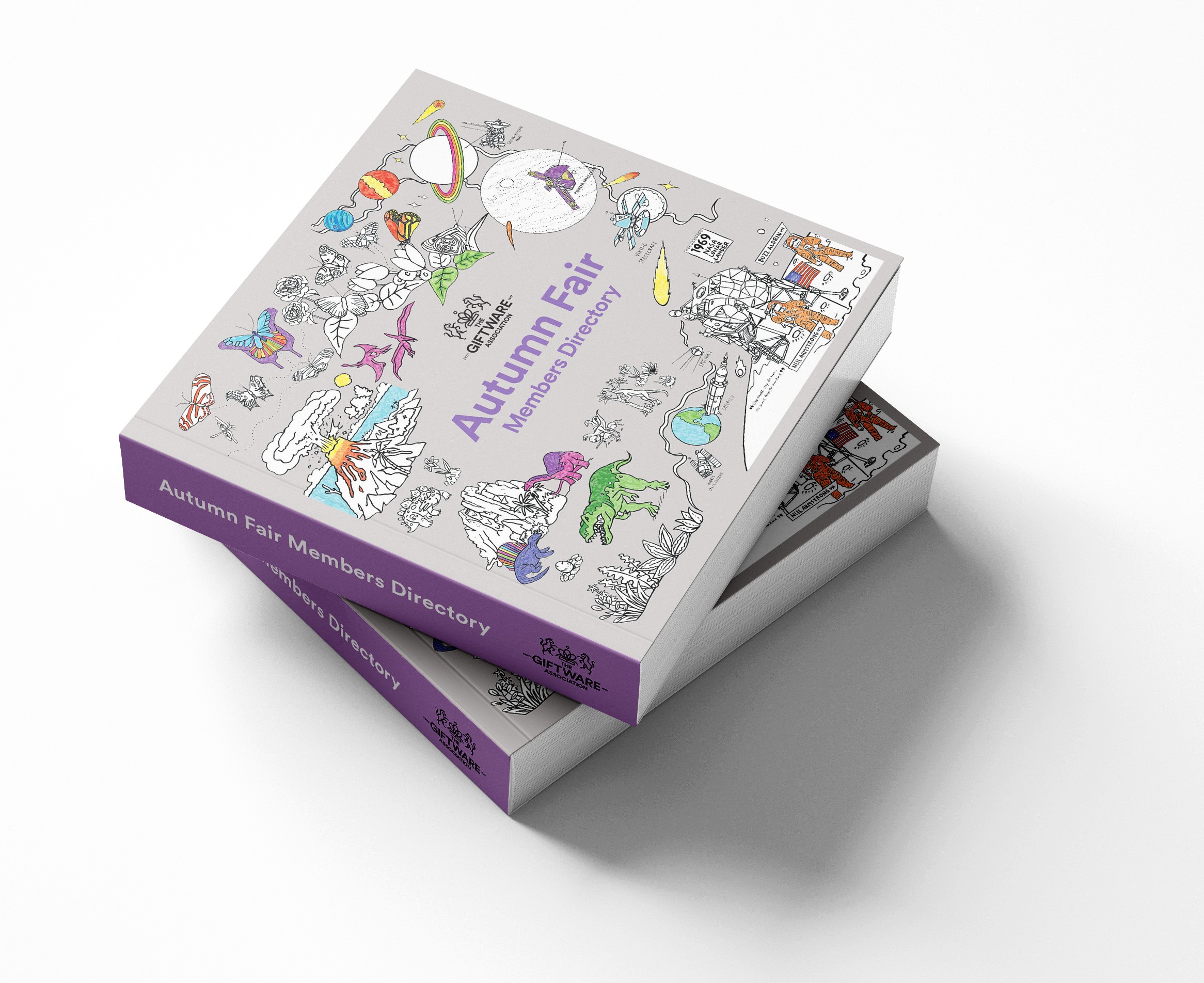 The Giftware Association has created a directory of its members who will be exhibiting at Autumn Fair to showcase new products and ranges and for them to be found by new buyers and retailers.
Following on from the enormous success of the Harrogate Home and Gift directory, The Autumn Fair edition will again feature over 50 home and gift suppliers, covering all sectors of the show, and will be handed out by The Giftware Association team at Autumn Fair to promote its members. With a beautiful cover design by members and new to Autumn Fair Exhibitors Eat, Sleep, Doodle. The GA members taking part each get a double page spread to promote their products as well as their contact details and stand numbers at the show.
Sarah Ward, CEO of the Giftware Association said "As a trade association we understand the difficulties and challenges faced by many in our industry, whether that is the day to day running of a business, advertising and promoting yourself to the design of your products.  Through initiatives like this we plan to raise the profile of all those involved to buyers, retailers and those that attend the show. The GA is the voice of the home and giftware world and we want to help the industry thrive for the future."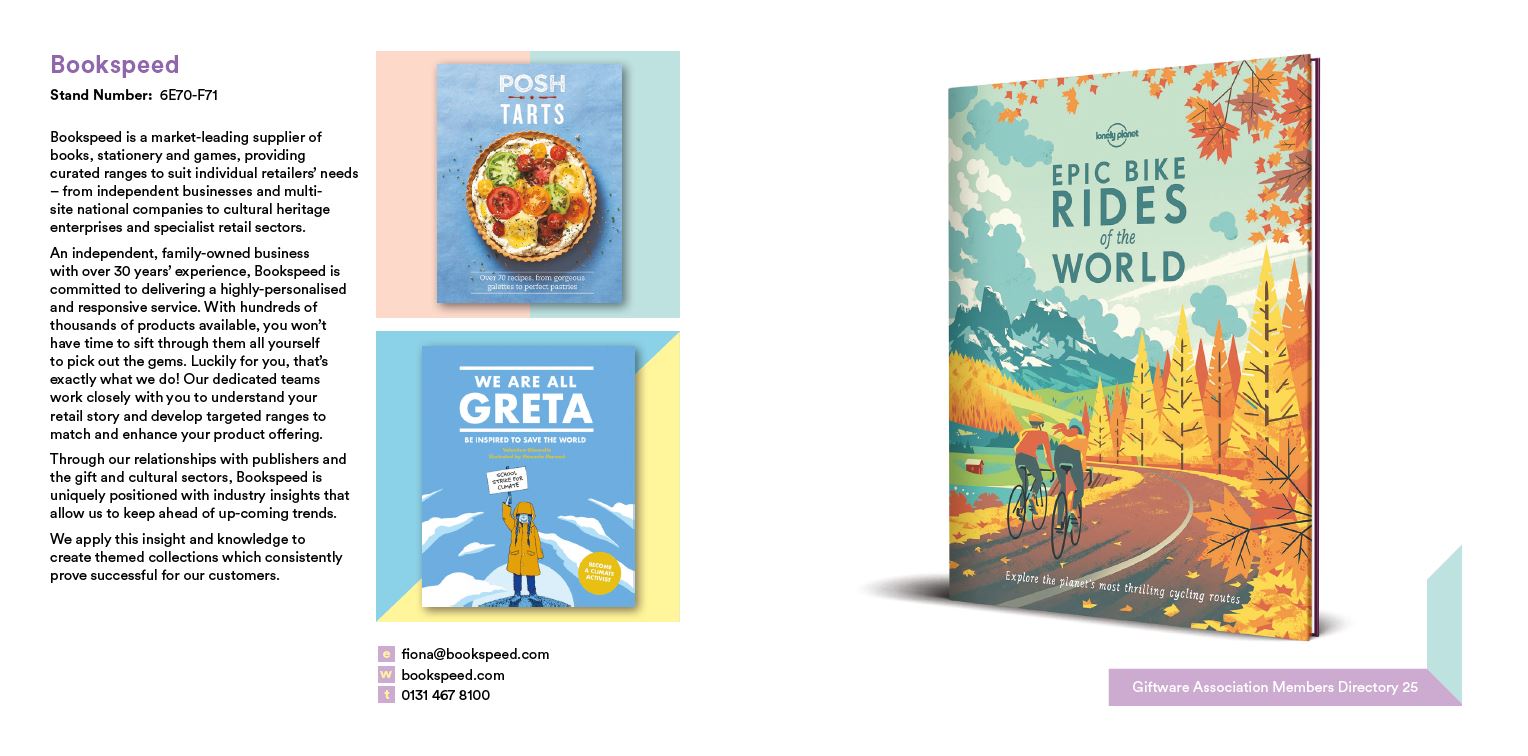 BOOKSPEED
Speaking highly of the last directories:
"Great value, we're delightedwith the ROI. We got three new customers directly from our listing who allwalked on the stand clutching their copy with our page marked." – Mark Jones, GiselaGraham
"Verynice directory, and glad to be a part of it." - VictoriaW, Designed in Colour
If you are a retailer or buyer and want to get your hands on this easy to use guide please contact Stacey.foster@ga-uk.org and we can get one sent out to you, alternatively if you are attending Autumn Fair then please get in touch we would love to personally hand you the guide and chat about our members products and ranges.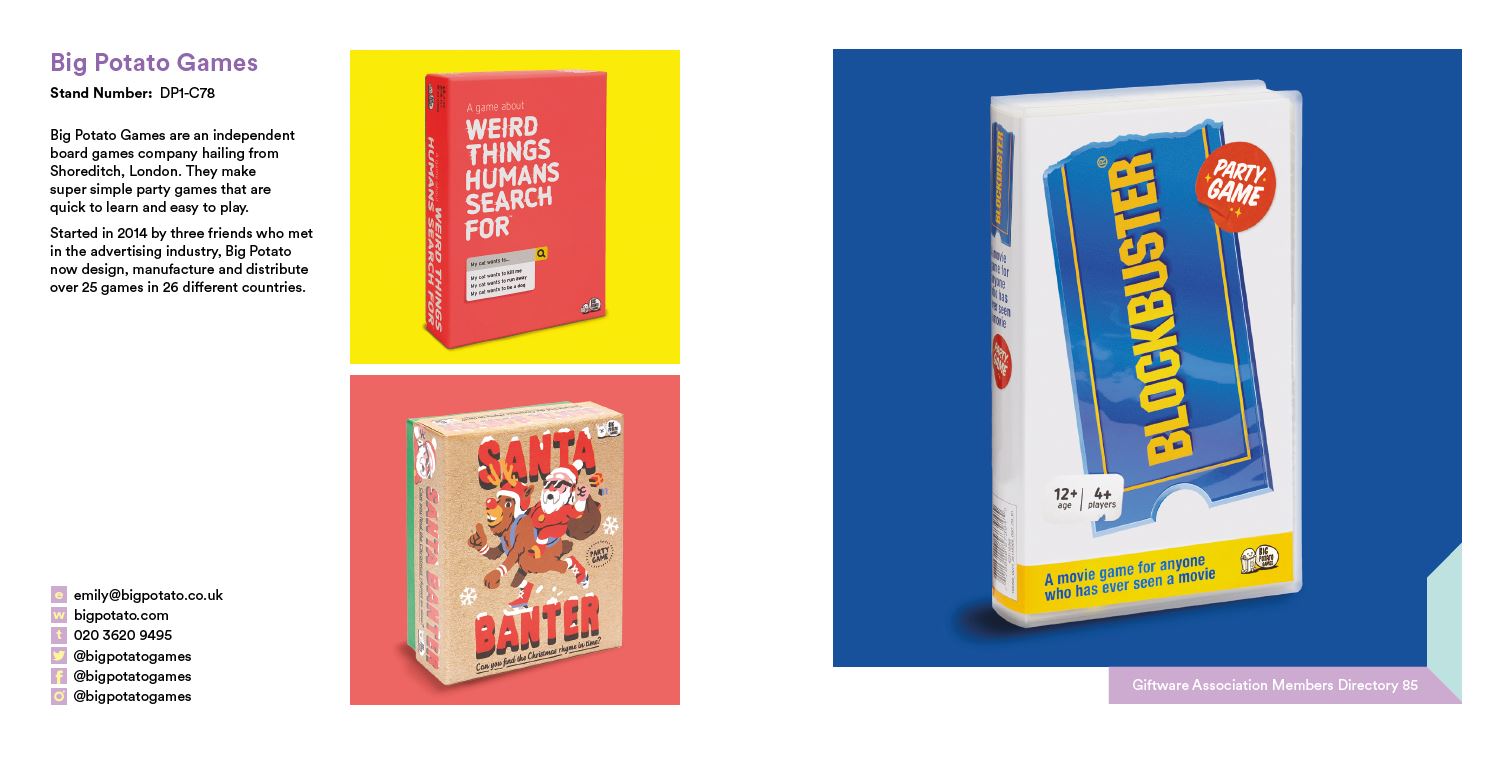 BIG POTATO GAMES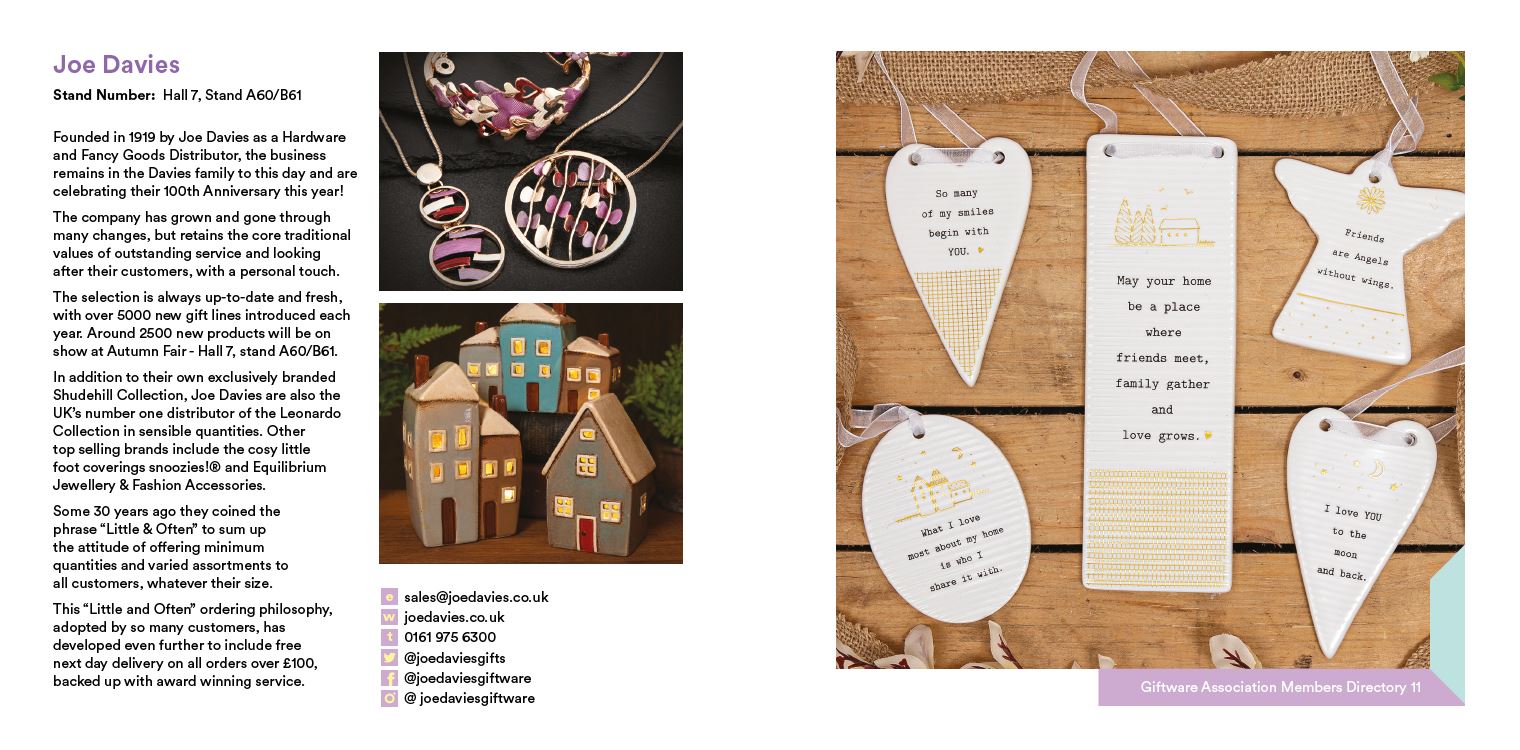 JOE DAVIES
If you would like to take part in future directories withthe Giftware Association or be part of a much larger and exciting yearbook thenplease get in touch at enquires@ga-uk.org.