 The Licensing Awards - recognition for The World of Peter Rabbit™ Collection from Blade and Rose
The Licensing Awards - recognition for The World of Peter Rabbit™ Collection from Blade and Rose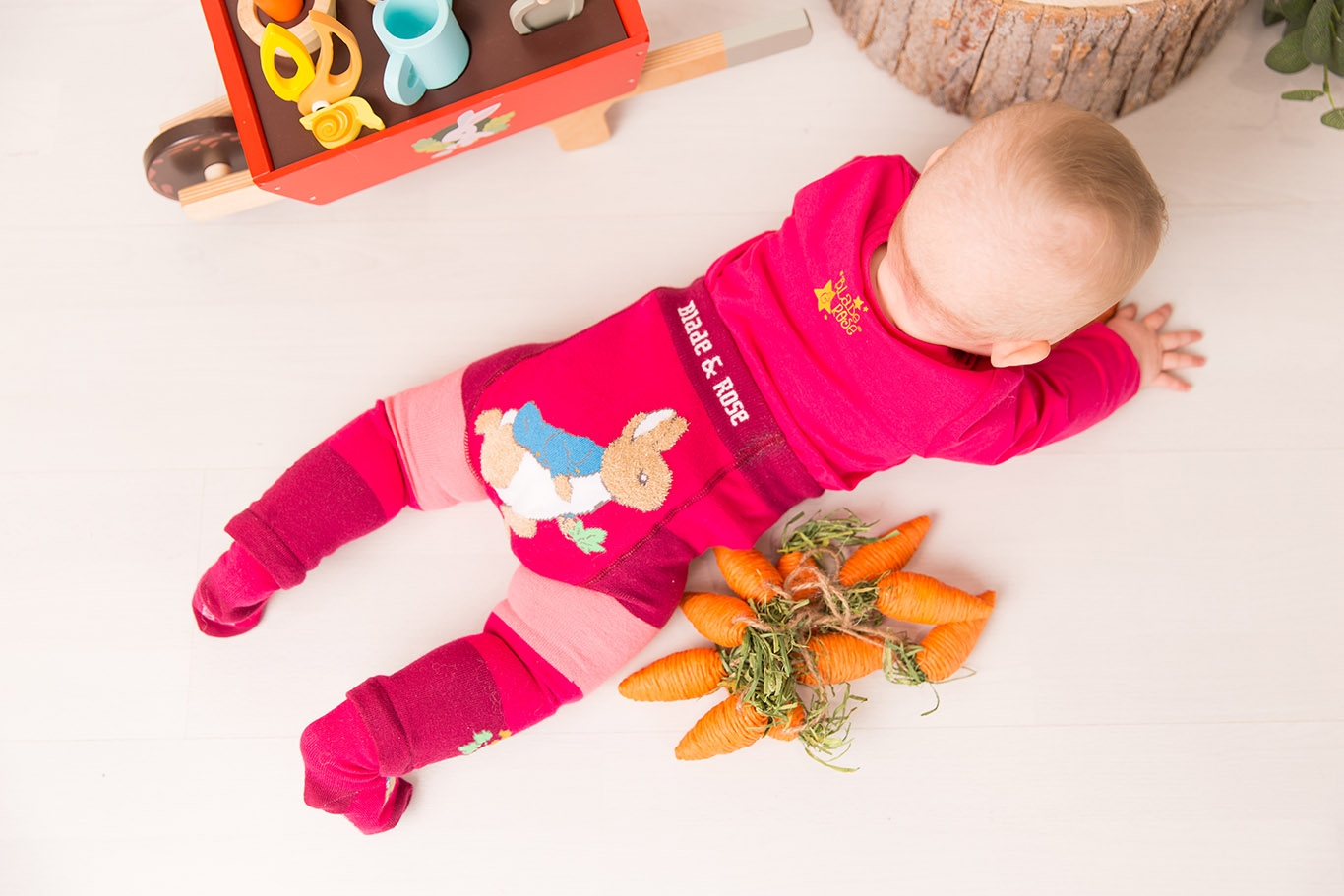 The team at Blade and Rose are delighted to be finalists in the Best Licensed Pre School-Apparel or Accessories Range (0-5 years) for their World of Peter Rabbit™ Modern Mix and Autumn Leaf Collection.
Peter Rabbit is the first character license held by Blade and Rose, their unique approach to design, attention to detail and beautiful soft sustainable fabrics also won them a Gift of the Year Award in 2022.
"We are so proud of this collection and really enjoy working with the team at Penguin Ventures. To be a finalist in The Licensing Awards and recognised by the licensing industry means so much" Amanda Peffer, Owner, Blade and Rose.
Blade and Rose are owned by husband and wife, Amanda, and Jon Peffer, they founded the company in 2010. Their design and distribution centre are based in their hometown of Kendal in the Lake District. At the heart of Blade and Rose are their eco and sustainable ethics. They ensure all their products comply with Oeko-Tex Standard 100, and all their suppliers are SGS or BSCI compliant which ensures that global cotton production is better for the people who produce it and better for the environment it grows in, ensuring the softest and safest fabrics for the consumer. Any plastic they use is recycled and recyclable.
For further information please contact helencottrill@bladeandrose.co.uk
About Peter Rabbit™ and Beatrix Potter
The Tale of Peter Rabbit is one of the world's best-loved children's books and was created by author and illustrator, Beatrix Potter in 1902. The story has never been out of print since it was first published by Frederick Warne & Co. (today an imprint of Penguin Random House) and has sold in excess of 46 million copies worldwide. Today over 2 million of her 'little books' are sold globally every year, whilst Peter Rabbit has appeared on books and merchandise in more than 110 countries throughout the world.
Penguin Random House Children's is committed to growing and protecting The Peter Rabbit™ brand. The World of Beatrix Potter™, one of the world's largest literature-based licensing programmes, is managed in-house by Penguin Ventures.
PETER RABBIT™ © Frederick Warne & Co. 2023. PETER RABBIT and BEATRIX POTTER are trademarks of Frederick Warne & Co., a Penguin Random House Company. All rights reserved.
About Penguin Ventures
We're off the page and on an adventure.
Penguin Ventures is the licensing and consumer products division of Penguin Random House Children's UK. We manage and exploit our portfolio of iconic literary brands and characters: PETER RABBIT™; THE SNOWMAN™; FUN WITH SPOT™; FLOWER FAIRIES™ and more, we find new ways to tell the world's favourite stories. Working with best-in-class partners in licensing, retail, promotions, experiential, theatrical, exhibitions; at location-based experiences; and across the digital landscape, we take our beloved characters off the page and on new adventures.
For more information get in touch at: penguin.ventures@penguinrandomhouse.co.uk