 THOUGHTS OF A CEO | LEADING BY EXAMPLE: THE QUEEN AND THE GA
THOUGHTS OF A CEO | LEADING BY EXAMPLE: THE QUEEN AND THE GA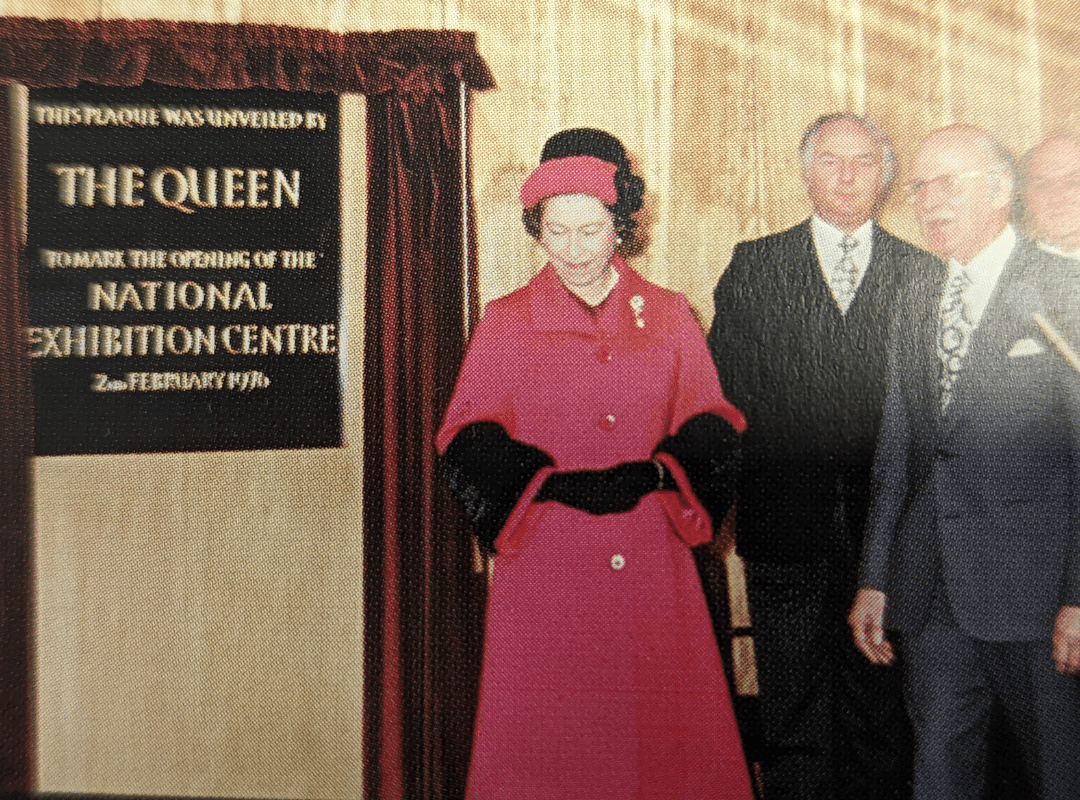 I write this at the end of a very strange month indeed. Dominating our lives this month has obviously been the death and state funeral of Queen Elizabeth II and she has informed much of what I would like to talk to you about today. A constant in all our lives and in the modern-day history of the United Kingdom, the Queen was our longest-serving monarch, providing certainty and reassurance throughout her 70-year reign – both in times of peace and in uncertainty. As a CEO, there are few who can match the qualities of a leader she exhibited during her reign and given her close relationship with the GA throughout its history, I felt I had to pay my own respects to her in this edition of Thoughts of a CEO.
The Giftware Association has always had strong relationships with Trade Shows, and it was in 1949 that The Giftware Association, then known as the Fancy Goods Association, created events for members to present their products to buyers up and down the UK. It was in 1976 when the fairs needed a new home with a larger purpose-built arena in the form of The NEC was used for the very first International Spring Fair and opened by none other than Her Majesty the Queen.
The Royal Family have always taken an active interest in our beloved industry, and we have been blessed by royal visits and endorsements throughout our history. When I first became CEO of the GA nearly 7 years ago now, the Queen's presence at that Spring Fair in 1976 was a narrative woven into the very fabric of the association, marking one of the most significant partnerships in our history.
The Queen opens the International Spring Fair, the first exhibition to be held at the N.E.C. She is accompanied by Me Elkan Simons, chairman of T.P.S. HRH the Princess Anne Opening the Blackpool Gifts Fair in 1971.
I am going to share a personal story with you now, to provide some context as to why I so admired Queen Elizabeth. I was a single mum, just at the point my career in retail was really taking off. I had to decide there and then as to what life I was going to create for my son and for myself. It was a hard juggling act, one no one can get right, but one I strove to navigate. I wanted my son to see a mum with drive, with ambition and with enduring love for him. As the globe's most prominent working mum, I so admire her journey. Working every day of her life right until then end, whilst never letting her children feel they were missing out on her love.
During the ceremonial broadcasts I watched an interview with Jacinda Ahern, the New Zealand Prime Minister, who recalled a conversation she had had with the Queen after she had become the second woman to give birth whilst leading a government in history. The Queen simply told her, "You just have to get on with it."
I started to reflect at that point on the qualities she has shown as a leader and what we can learn from them as we navigate our businesses and organisations through what is potentially the most challenging times of the past few years:
1. Leading by Example
Instead of passing orders from behind the desk as most business leaders do, Queen Elizabeth believed in leading by example. She exemplified servant-leadership, a concept most leaders don't know about let alone following it.
Servant leadership means that she considers her work as a service and treats other's work in the same way.
2. Hard Work and Commitment
Queen Elizabeth worked 40 hours a week right up until the end of her life, proving herself to be a source of motivation for those who find excuses to skip work. She was totally committed to her duty, that of serving the public.
3. Curiosity
Queen Elizabeth II didn't shy away from asking questions and had a curious mind -- evident from her interactions with world leaders, famous celebrities, and the public. She not only asks questions but also listens to answer carefully and shows keen interests in understanding the answer.
4. Respect Others
Another trait that made her stand out is her ability to respect others. She always believed that respect is earned.
5. Embrace Change
Unlike traditional leaders who resist change, Queen Elizabeth II embraced change and adapted according to the changing times. When she ascended the throne in 1953, she changed the original decision of broadcasting the coronation ceremony on radio to television.
Winston Churchill even advised her against it and requested her to stick to the tradition, but she did not listen to him. She wanted to modernize monarchy and connect with the people at a more personal level and television was the most apt medium to fulfil that goal.
That is not all, she is the first head of a state to send an email in 1976. Email was not as popular at that time as it is today, but she was ready to embrace change and show others that change is here to stay, and you will have to adapt to the change to succeed in the future.
As we once again embark on unprecedented times, I feel profoundly affected by the Queen's passing and feel that there is so much her dedication, commitment, resilience, and strength have taught us that can enable us to navigate what is coming.
Thank you, Ma'am.