 LAST CHANCE TO ENTER THE 2019 STATIONERY AWARDS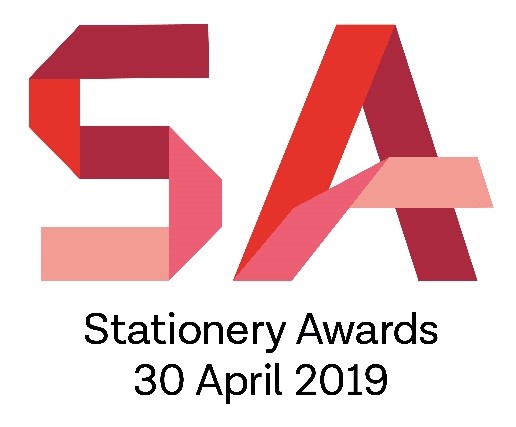 This week is the last chance for stationery suppliers and budding stationery designers to get their entries in for this year's Stationery Awards which close this Friday, March 29.
The Supplier Awards are broken down into 11 productcategories and a Good Design Award and are free to enter for any stationerysupplier. The entry form is online at www.stationeryawards.co.uk and aproduct sample must be mailed in for the judges to review along with thewritten entry.
The product judging panel this year includes Katy Golden, the new head of gift for The Great British Card Company, Debbie Wigglesworth, product development consultant of The Paper Collaborative, Sidonie Warren, co-founder of Papersmiths, Sarah Laker, proprietor of Stationery Supplies in Marple, Chris Lambert, founder of monthly art supplies subscription Scrawlrbox, Abigail Ball, assistant buyer stationery for Fenwick and Mark Hayhurst, editor of Craft Business. 
Once again independent retail consultant and deputy chair of The Giftware Association, Henri Davis, will guide and chair the panel.
It's also the final week for any independent, freelance or student stationery designers to get their entries in for this year's new 'Stationery Designer of the Year' category, sponsored by UK manufacturer GO Stationery.
"This Award is a great opportunity for a designer to work with an experienced team to see their ideas brought to life and sold into to the UK stationery market.  Who wouldn't want to walk past a shelf with a display of your own designs on?!" commented event manager Hazel Fieldwick of Stationery Show London, which organises the Awards.
Designers need to submit no more than three A3 pieces ofartwork, entitled 'The next big thing' which should feature their ideas for anew range of stationery designs covering a minimum of three separate items anda covering note.
Entry is free and must be done online via www.stationeryawards.co.uk. Physicalsamples may also be sent in for the judges to look at if the designer wishes -to arrive no later than Friday, 29 March 2019.
Finalists will be announced in the run-up to the Stationery Show at the end of April with the Winners revealed at an Awards Ceremony taking place on the first evening of the show, which runs over Tuesday and Wednesday, April 30-May 1, at the Business Design Centre in Islington.
Full details regarding delivery of samples etc is given onthe entry form at www.stationeryawards.co.uk

ENDS


For further information please contact Vanessa Fortnam, Headof Content & PR, vanessa.fortnam@stationeryshow.co.uk