 Trade Show Tips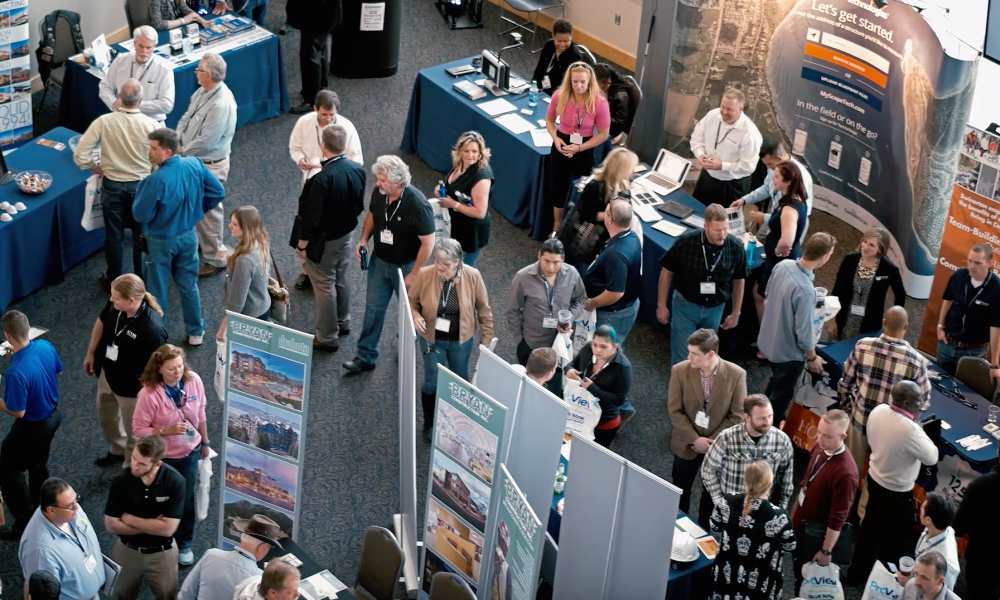 With the Trade Shows up and down the country well and truly in full swing, The Giftware Association is proud to go out and about to meet so many of our members who are exhibiting and see how they are doing or if we can help them out in any way.
From visibility to credibility, exhibiting at a trade show has hundreds of benefits. It's a very powerful platform for reaching out to existing customers, new customers and building your reputation as a more reliable brand.
We know many of you are exhibiting or thinking about exhibiting, which is great. If you get your strategy right, your trade show experience can be very successful. For some it may be your first daunting time and for others, you are a seasoned pro, but we could all use a helping hand from time to time, or any extra knowledge that can push us a little bit further for continued success. Working with Exhibitors Only magazine, who are experts in helping the first time and regular exhibitors get the most from trade shows.
Here are 6 core tips for successful exhibiting from David O'Beirne, publisher of Exhibitors Only magazine.
Have clear objectives for every show you participate in and know in advance what your measures of success will be. Doing so removes any uncertainty after an event as to whether or not you have had a successful show.
Book into the events that you know work best for your business early so that you are best placed to make the most of all opportunities the event offers to your business.
Make your stand selection based on the type of products that you want to display rather than just the site position. Position can be important but you also want a stand layout that works best for the type of products or services that you offer.
Identify where show features are located. You can use them to your advantage either because they attract crowds or because you can be part of them, contribute to them or … avoid them.
Identify content opportunities for your company. They can help you gain extra exposure and position your business as a leader in the minds of visitors. Most exhibitors don't do this effectively if at all.
Look for digital content opportunities. Things like downloadable reports, white papers and video demonstrations using assets that you already have within your business. Show organisers may well promote this content as part of their marketing campaign to attract visitors to the show and it won't cost you a penny for the coverage.
You can download a full 28-page guide to these tips plus 9 more at www.exhibitorsonly.biz.
Exhibitors Only are about helping any company that participates in trade shows achieve the best possible results from their investment.
David says, "We want to see these companies thrive and also for the individuals who look after this vital role for their companies in a full or part-time capacity (because this is just one of the many things that you do), we want to make this side of your work less stressful and more rewarding. Actually, we would like to help you get promoted!"
He continues, "I know that trade shows can be an excellent tool not just for winning new business and attracting new, long-term clients, they can actually transform a business. In my career as an exhibition organiser, I've seen this happen many times. It's why I love trade shows."
For more information check out www.exhibitorsonly or contact us here at the Giftware Association on enquiries@ga-uk.org.