 TRADE SHOWS
TRADE SHOWS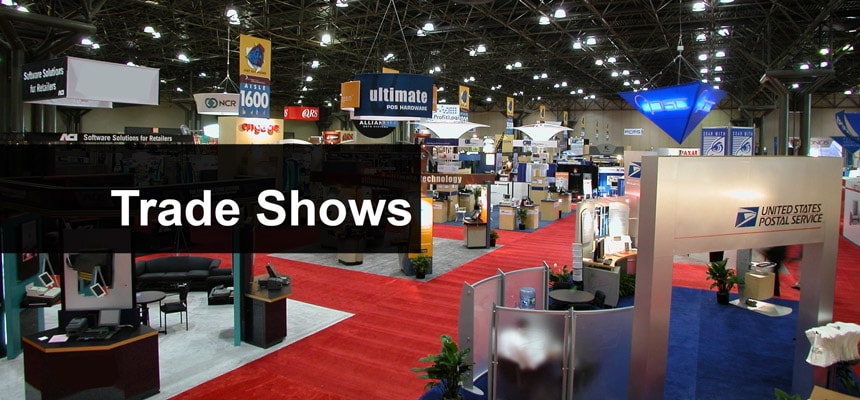 SPRING FAIR
The Giftware Association unveiled their new stand in style at this year's Spring Fair. Featuring their new branding and the stylish new colour scheme, the stand in Hall 4 feature our new literature as well as a giant swing tag wall with all our services and benefits. It was certainly a talking point amongst the surrounding stands, but at the same time putting us more in touch with the creative and design led nature of our industry. We also had brand new proud member stickers to pass out at the show and brand new literature to give to potential new members.
[gallery ids="908,916" type="rectangular"]
The stand, different form previous years, featured an array of our service providers, which our members could book appointments with prior to the show. Over the course of the five days Gateleys Robert Lye, TH March and our National Committees very own, Henri Davis offered  expert advice and assistance to members and non-members from retail issue through to Legal and Insurance problems.
[gallery ids="909,910,911" type="rectangular"]
This allowed the GA team to explore all twenty-one halls of the NEC to speak to its members, to see how they were getting on and if they needed ay help or if the GA could help in any way. Simone Rose, Business Development Manager said "Spring Fair this year was great to show off our new stand with its big bright colours, and also our new membership leaflets, it also has given us time to go round and visit our members and see what their main concerns are with the industry allowing us to shape out strategy with members concerns in mind, especially our newer members.
The Jewellery Distributors Association stand also got a refresh for this year's Spring Fair, being more in line with the GA's rebrand. The JDA merged with the GA late last year, benefitting its members with more services and benefits which we were also prompting at the show and meeting its existing members to say hello.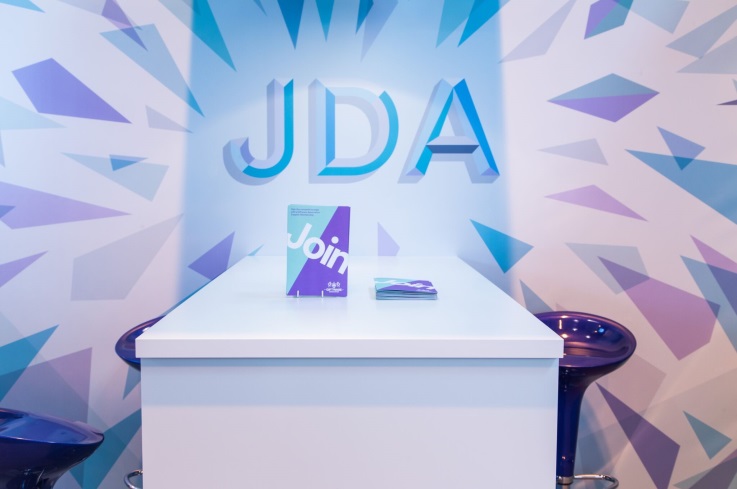 Though the word on everyone's lips was the Gift of the Year ceremony, which created a buzz on the first day of Spring Fair. The live judging day had taken place, the entries had been counted and all that was left to do was present the ultimate winners with their trophies on Sunday evening on the fashion catwalk. The awards expertly compered by the GA's very own presenter in the making, Luke Palmer, and ran smoothly with the excitement building up to each award and the crowd and entrants getting involved. Sarah Ward said " the crowd at this year's event was amazing, the best we have seen, and having worked so hard throughout the year to get all the entries in and brand new companies to enter, it has all paid off and culminating in this wonderful evening" With everyone getting involved this year's awards will be something to be matched in future awards.
[gallery ids="914,913" type="rectangular"]
THE STATIONERY SHOW

Trend analyst Phil Pond says, "Our selected forecast for the most popular 'look' for Christmas 2017 is our design trend 'Homeland' which has evolved from the Spring Summer 2017 trend Analogue Workshop that we identified at last year's show.
"It is rich in earthen colours, a foggy pastel landscape and stunning blues. It also has a handmade and crafted aesthetic making it just about the perfect design trend influence for the stationery sector."
Looking ahead to 2018, the Scarlet Opus team has chosen a trend they have named 'Urban Planet', another trend which is also evolving from previous seasons.
Phil explains, "When trends evolve in this way they are a good choice to inspire design teams as it gives them a longer lead-time to get new products from the ideas board to the shop shelf.
"Urban Planet has a beautiful metallic colour palette and a very grown-up take on a futuristic space aesthetic. With an architectural influence in its style and a mixing of opposites, intense light and extreme dark, it will appeal strongly to stationery buyers and retailers alike.
Phil continued, "It's time for the retail network to focus on the 'consumer of the future'; in fact, this consumer has been approaching fast for some time but there is little evidence preparatory work is being done."
Phil's presentation at the show will give more details on each of the trends above and describe who this consumer is, why they are unlike any consumer before and how retailers need to change in order to win the loyalty, support and favour of this new breed of customer.
For more information on the show and images, contact:
Vanessa Fortnam, Marketing & PR Manager, London Stationery Show 2017
T: 01666 824624, E: vanessafortnam@thepressofficeltd.com
 GOING GLOBAL LIVE

The Giftware Association are proud to be partnered with Going Global May 2017. Returning to the ExCeL London on the 17th & 18th May 2017, Going Global is Europe's leading event for businesses that are looking to take the next step and expand internationally, export products or increase their overseas presence or enter new international marketplaces.
Going Global will feature industry leading experts in international trade, digital marketing, translation, export finance and much more with a seminar schedule and masterclasses designed to give you and your business a head start internationally.
Register for your free ticket to attend via www.goinggloballive.co.uk and for sponsorship & exhibiting opportunities contact Event Director Simon Chicken directly on (+44) 0117 907 3520 or at simon.chicken@prysmgroup.co.uk
The Going Global Live and The Giftware Association teams look forward to welcoming you at the show!
Exhibiting & Sponsorship enquiries:
Simon Chicken - Event Director
simon.chicken@prysmgroup.co.uk
Marketing & Press enquiries:
Emma Webber - Marketing Executive
0117 929 6088 - emma.webber@prysmgroup.co.uk
THE FARM SHOP AND DELI SHOW

We would like to introduce a fantastic opportunity to meet over 3,500 speciality retail buyers at The Farm Shop & Deli Show, who have just partnered with us at The Giftware Association. Your membership entitles you to 10% off the show square metre rate!
They have had strong demand from visitors requesting more diversity in the shows exhibitors so it would be great to get you on board. So far, they have added over 50 non-food exhibitors ranging from packaging, lighting and coffee machines to gifts, greetings cards, lighting and home brewing kits!
24th - 26th April 2017, NEC Birmingham

The market leading annual trade show for the specialist food & drink retail sector

Must attend event for owners/buyers from Farm Shops, Delis, Food Halls, Garden Centres, Butchers, Bakers & other Fine Food Outlets

Over 90% of our visitors are either owner/buyer – massive buying potential

National audience of 3,500+ visitors

Organised by William Reed Business Media, publisher of The Grocer, Meat Trades Journal & British Baker

Farm Shop & Deli Awards Final 2017will be held at the show – attracting entrants from hundreds of the UK's top independent speciality retailers

Co-located National Convenience Show and The Forecourt Show providing further scope for networking with 7,000+ additional visitors
Click here to view a floorplan; available spaces are in white.
You can also see last year's show statistics here.
Farm Shop & Deli Show Giftware Association Member Rates (10% discount applied)
Shell Scheme - £413 / sqm
Space Only - £391 / sqm
For more information please contact Mitch Broadstock on the details below.
T:+44 (0) 1293 610 365   M:+44 (0) 7968 958 736   mitch.broadstock@wrbm.com
HONG KONG GIFT & PREMIUM FAIR

Don't miss the opportunity to exhibit within the UK pavilion at the hugely popular     
Hong Kong Gift & Premium Fair 27-30 April 2017.
Grants of £2500 may be available for eligible companies
There is a reason the HTKDC Hong Kong Gifts & Premium Fair has grown to be the largest fair of its kind in the world. From 27 to 30 April, 2017, at the Hong Kong Convention and Exhibition Centre, the 32nd edition will once again deliver the opportunity to present your products to motivated international buyers. Around 50,000 buyers from 132 countries and regions visited the 2016 fair.*
British Jewellery & Giftware International in conjunction with the Department for International Trade and the Giftware Association, will once again be organising a UK pavilion at this show.  For 2017 the UK pavilion retains its enviable front of hall location in Hall 3. Standard booth sizes are 9sqm.
For more information please contact rebecca.gough@batf.uk.com 0121 237 1119.
GIFTAG

Giftag- Sunday 10th to Tuesday 12th September - The Old Truman Brewery, Brick Lane, London E1
A brand-new home and gift fair for London, Giftag will offer the discerning retail buyer the opportunity to source products and services that are vetted by the organisers as being designed or manufactured in the UK or Ireland.
The organisers have been responsible for the development and management of The British Craft Trade Fair for over 25 years and their experience in this sector of the gift industry is second to none. They will be using their knowledge and experience to ensure the success of Giftag.
Buyers who visit the fair will benefit from the following:
Quality – 'British Made' has always had a great reputation.

Unique product – The UK leads and others follow.

Value for money – current economic climate makes British products more affordable.

Service - dealing with local manufacturers direct gives you far more control.

Unrivalled design – The UK has led the way in design for many decades and has a global reputation for this.

Contribution to keep economy buoyant in the UK – helping to preserve the future of British manufacturing, creating UK employment and preservation of UK manufacturing skills.
There has been much interest in UK-led manufacturing and design in the past three decades and we sit strongly on the world stage with designers like Vivienne Westwood, Stella McCartney, Norman Foster, Richard Rogers and manufacturers such as Rolls Royce, BAE Systems, Aga, Wedgewood, Belstaff, Musto and Jaeger, along with successful retailers such as Liberty, Fortnum's and Hamleys.
The success of these companies is reflected through the whole UK manufacturing base and it is time to stand up and shout about it.
Giftag is the only home and gift trade fair dedicated to British product and design.
Giftag will be housed in London's very cool design quarter, just a few steps from Liverpool Street Station in the heart of the City of London.
The trade fair will feature several seminars and workshops for buyers and exhibitors and there will be plenty of networking opportunities.
For more information as an exhibitor or to register as a buyer go to www.giftag.london
PSM Ltd, Hammonds Barn, London Road, Burgess Hill, West Sussex RH15 9QJ Company Number: 04226605 (England and Wales) Vat No. 785211329 Tel 01444 246446 Email: philip@giftag.london Website: www.giftag.london