 TRADE SHOWS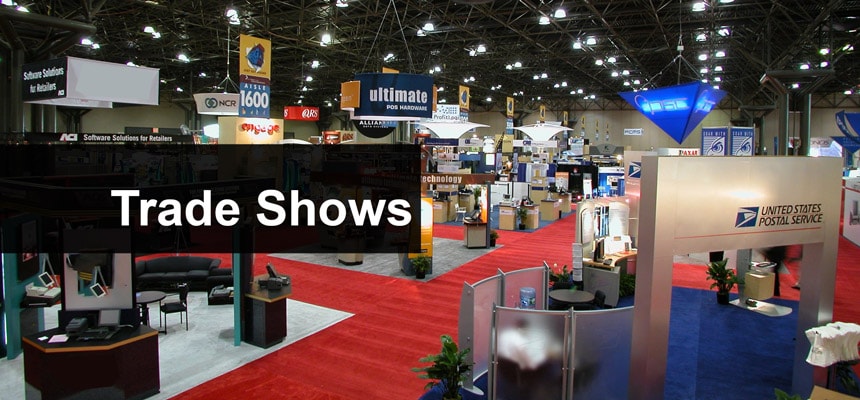 As we enter the second half of the year and start looking forward to Christmas… where has it gone? We look forward to some of the shows that we will be attending in the coming months and shows that you can exhibit at too if not already.
Home and Gift Harrogate – 16-19 July 2017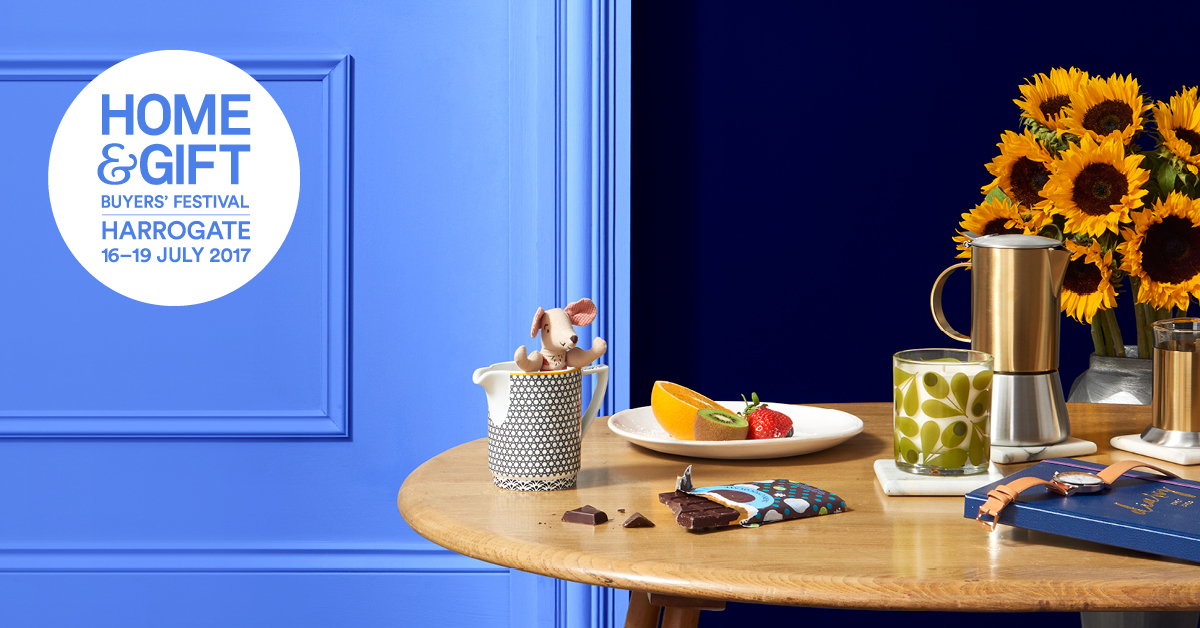 We will be once again descending on Harrogate Home and Gift in July a key date in the retail buying calendar, the Home and Gift Buyers' Festival remains the retail industry's favourite. Flawlessly mixing business with that quintessentially British holiday vibe it's a huge contrast to a 'big, grey box' event, Home and Gift stands out as how business really should be done. As the first event in the second buying season it's the perfect opportunity to get your pick of product for A/W, Christmas and Spring.
For nearly 60 years Home & Gift has been the launch-pad for the greatest of giftware, jewellery, home, greetings products – gifts that have been craved, loved and cherished by generations of customers. We've built up a strong reputation amongst retailers, designers and manufacturers alike and always strive to provide a professional and friendly backdrop for sourcing products as well as networking and meeting industry leaders.
From its early years as a group of suppliers putting on a small event in a hotel, Home & Gift - or 'Harrogate' as many still know it – has grown to be a firmly-inked date in the diaries of generations of retailers and exhibitors.
Visitors have been coming to Home and Gift for years and some describe it as a gathering of old friends. The fact that visitors return again and again really is a testament to the value of the show – whether a large retailer or an independent trader, Home and Gift is a one stop shop for all buying needs.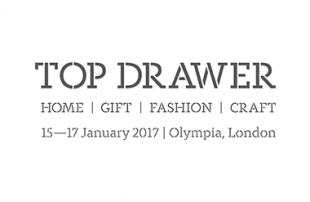 Top Drawer Craft – 10-12 September 2017
Craft at Top Drawer, the UK's leading international design led event. featuring a selection of handmade products from the finest contemporary makers. London's  international event for creative retailers from across the UK and beyond is back and we will be visiting with our team. Top Drawer is the perfect platform for UK and international lifestyle brands to present new ranges and best sellers in the curated and complementary worlds of Home, Gift, Fashion and Craft. With each world showcasing an expert sector edit, this is where the leading brands, designers, suppliers, manufacturers and distributor's come o do business with the most successful creative retailers and contract buyers from across the UK and beyond.
Calling all makers: Applications for entries now open
Applications for the 5th edition of CRAFT at Top Drawer are open and members of Design Gap are invited to apply for the last professional buying event in the European calendar from 10-12 September 2017 at Olympia, London.
Craft at Top Drawer has successfully connected hundreds of makers with lucrative commercial opportunities. Every edition presents a carefully curated selection of work of the highest quality to an engaged audience of over 14,000 trade buyers, from independent retailers and department stores to galleries and museums from across the UK and beyond.
Makers and groups are encouraged to apply from a broad range of disciplines including: ceramics, glass, jewellery, fashion, textiles, mixed media, furniture, metalwork, sculpture, woodwork and prints.
All group and individual stands benefit from a comprehensive package, including a ready built stand, carpet and lighting, plus free marketing support.
Please get in touch with us if you would like to find out more.
 New Designers – Part 1 – 28 June – 1 July 2017 / Part 2 – 05 – 08 August 2017

New Designers is the most important design event in the UK ensuring the life cycle of the design industry continues and thrives.
Entering its 32nd edition, the New Designers exhibition brings together design education, design consumers and the design industry to celebrate and recognise and the next generation of graduate designers.
New Designers gives you the unmissable opportunity to buy new products for your store or home, get inspired by fresh ideas and discover new design talent to commission or recruit.
Each edition brings 3,000 of the most promising graduate talents from the UK's leading design courses exhibit. The show features everything from illustration to animation, furniture to fashion, and gaming to glass and takes place at the Business Design Centre in London, the home of bringing business and design together.  It provokes fresh thinking and kick-starts careers, providing a pipeline of young talent into one of the UK's leading sectors.
Nowhere else is it possible to see such innovation and creativity across all disciplines, and the content is completely new every year.
Dave has visited this event and has found many young new designers who are hungry to find out more about the GA and what we do, and how we can help them succeed in the industry.
Pure – 23 – 25 July 2017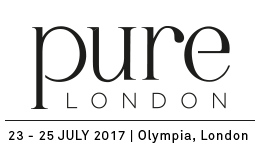 The UK's most anticipated fashion trade show event. As the Spring/Summer season fast approaches, we're getting ready to welcome you back for another edition full of inspiration, creativity and over 700+ incredible brands.
Using the most innovative WGSN trends, we've created a fashion movement which ties together two fundamental ideas - the first being Oriental culture, the second being interplanetary travel. Join us as we embark upon a journey of exploring Oriental Futures.
Display your new collections to thousands of buyers
With its electric atmosphere, a spacious, light-filled hall and stunning period architecture, Olympia London is the ideal platform from which to showcase your new collections to thousands of top retailers.
And with our carefully edited show sectors, we'll ensure that you are perfectly positioned to meet exactly the right type of buyers.
So who attends?
With over 7,000 high-calibre visitors attending each season to source from over 800 brands, our exhibitors are in a prime position to sell to and forge relationships with independent boutiques, multiples, department stores and online stores.
Key retailers include: Fenwick, Harrods, Liberty, Asos, Cocosa, Bottega, The Dressing Room and John Lewis.
Pure is an order writing tradeshow with over 82% of our visitors either directly responsible or influential in purchasing decisions. 52% of visitors intend to spend more than a quarter of their annual budget with brands they meet at Pure London.
Autumn Fair – 3 – 6 September

Yes, It is that time again to start thinking about Autumn Fair.
Autumn Fair is the season's number one wholesale gift and home trade event, showcasing amazing brands, new products, retail insight and bucket-loads of inspiration!
VISIT
Imagine finding all of the homewares, gifts and ideas you need to inspire and delight your customers, all in one place. Autumn Fair does just that, bringing visitors and exhibitors together across 12 carefully curated show sectors, under one (rather large) roof at the NEC. Getting to see and touch new products in person, along with making real-life connections with new and existing suppliers, is an experience that can't be replicated online. Taking place at a pivotal buying time in the year (just before Christmas) it's a great opportunity to re-stock, re-connect and re-charge your business for a successful year ahead.
EXHIBIT
Trend-led, fresh, inspirational design. These are just a few words to describe the products exhibitors bring to Autumn Fair. Exhibitors across all sectors are welcome, and if you deal in wholesale, licence a brand, have your own brand or make your own products, there's a spot just for you. Independents, multiples and online retailers visit the show to look for the most brilliant new products and innovations ahead of Christmas, Valentine's Day, Easter, Mother's Day and Spring. It's a chance to showcase your collections, launch new ones, scope out the competition, build on old relationships and spark new ones too.