 TRADE SHOWS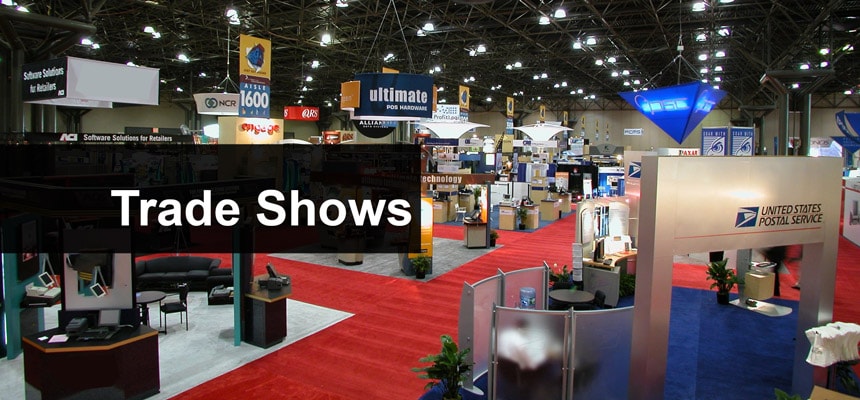 As we look towards the end of the year and Christmas, we are looking in advance to 2018 and the trade shows at the beginning of the year
EAST ANGLIA GIFT FAIR – 7-9TH January 2018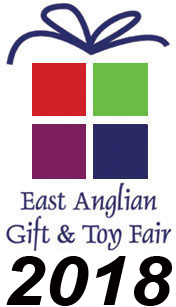 Are you looking for more customers within Norfolk, Suffolk, Cambridgeshire, Lincolnshire and Essex? Are you fed up with paying way too much for your trade fairs?

If the answer to both these questions is YES then the East Anglian Gift Fair could be the trade show for you!

EAGF18 is organised by a fellow exhibitor and floor space costs just £49.00 per m2.
EAGF18 will introduce you to decision makers from independent retailers, garden centres, heritage sites, tourist attractions and department stores looking to secure all the new and exciting products for 2018.

After last years successful show at St Andrew's and Blackfriars' Hall, we will be holding the 2018 EAGF at the same, excellent venue.

http://www.eastangliangiftfair.com/
Top Drawer – 14-16 January 2018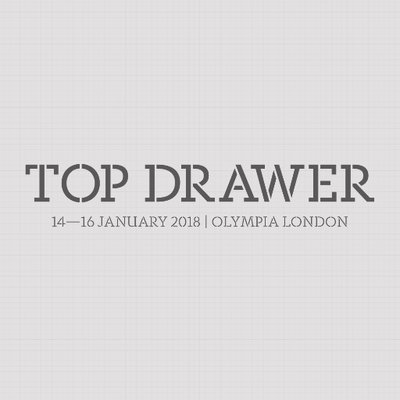 Whether you are an independent retailer, multiple, department store, an exclusively online retailer or contract buyer, Top Drawer will inspire you to dial up your creative instincts and business insights; source wonderful new products at a range of price points from names you know, and names you'll be thrilled to discover; find exciting new collaborations; stimulate your senses; access new trends; inject new impetus into your business and challenge your thinking.
Design-led, carefully curated, commercially appealing products
Immerse yourself in  beautifully curated worlds: Home | Gift | Fashion | Craft. They all feature a cherry picked edit of design-led products, many of them exclusive and revealed for the first time at Top Drawer. You'll find covetable collections chosen for their serious commercial appeal and great design credentials.
Ethical and Sustainable approach
We champion British and ethically sustainable products through our link with the Product GB initiative and via our Eco Trail.
Supporting Emerging Talent
We support new talents and emerging designers in our Spotted area.
Knowledge Exchange
The Academy, our online content platform, deepens your retail know-how and stimulates your curiosity, exposing you to new ideas and approaches. We take the Academy LIVE at the show: come and hear pioneering voices, and knowledgeable experts to keep your business fit for the future.
https://www.topdrawer.co.uk/?_ga=2.190822242.835222107.1509962692-220458231.1509962692#/
Giving and Living Trade Show - 14-17 January 2018
Giving & Living is the biggest Home & Gift trade show in the South West. A vibrant trade show, with a strong focus on the tourism sector and an unrivaled selection of products for those targeting the holidaymaker market.
If you're looking to get your products to market – this is your open door to South West buyers. If you're looking for the best products for your retail business, this is your chance to meet a great range of exhibitors at a relaxed, timely & effective show.
Scotland Trade Show – 21 – 23 January 2018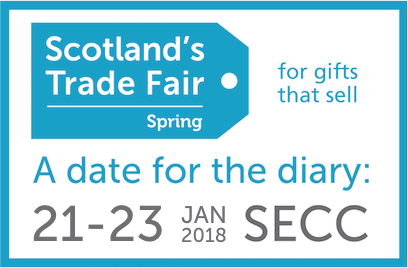 Scotland's Trade Fair Spring takes place over 3 days from 21st to 23rd January 2018 at Glasgow's SEC. Over 500 companies exhibit thousands of products to 5000 trade buyers from department stores, multiples, mail-order, online, tourist attractions and independent retail outlets who attend the show.
The show incorporates the following 4 Specialist Areas:
Home & Gift
Fashion & Accessories
Craft
Food & Drink
The food and drink sector is growing and becoming more and more popular year on year, so this is the show for you if you have any artisanal food products that you would like showcasing.
http://www.scotlandstradefairs.co.uk/spring/
The Furniture Show 21-24 January 2018

Are you a retailer, interior designer, contract buyer, architect or developer? If you buy furniture and interiors this is the big one for your diary. You'll discover the newest products from over 500 suppliers, the biggest brands and emerging designers and manufacturers.
All the leading UK names are here, joined by many international suppliers who you may not see again at any other UK event this year. You'll get an in depth view of what's available in the furniture and furnishings industry today, and keep an eye on the trends for tomorrow
Perfectly timed at the start of the year when you need to place orders for the year ahead, this is where suppliers launch thousands of new collections and designs. Over 21,000 of your industry peers and connections agree, and attend every year at the NEC. Easy to shop - less than 3hrs away for most of the UK. Five halls, packed with great products, and we'll help you find them!
http://januaryfurnitureshow.com/?utm_source=google&utm_medium=cpc&utm_campaign=brand&utm_content=1&gclid=CjwKCAiAxarQBRAmEiwA6YcGKLSNNlpSK7sHc8ELrakpuQF3PketRg7wfcHyHJUw_UX9WV08Z3R-PhoC3LEQAvD_BwE
The Toy Fair – 23 – 25 January 2018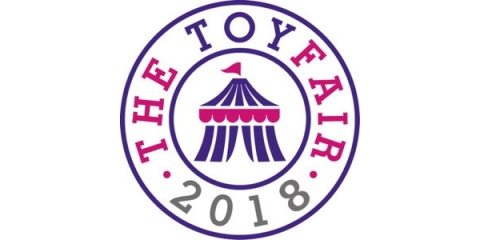 The Toy Fair is the UK's largest dedicated toy, game and hobby trade show taking place annually at the end of January at Olympia Grand and West Halls, London. The toy industry's showcase welcomes more than 270 companies exhibiting thousands of products to visito
 The Nursery Show 2-3 February 2018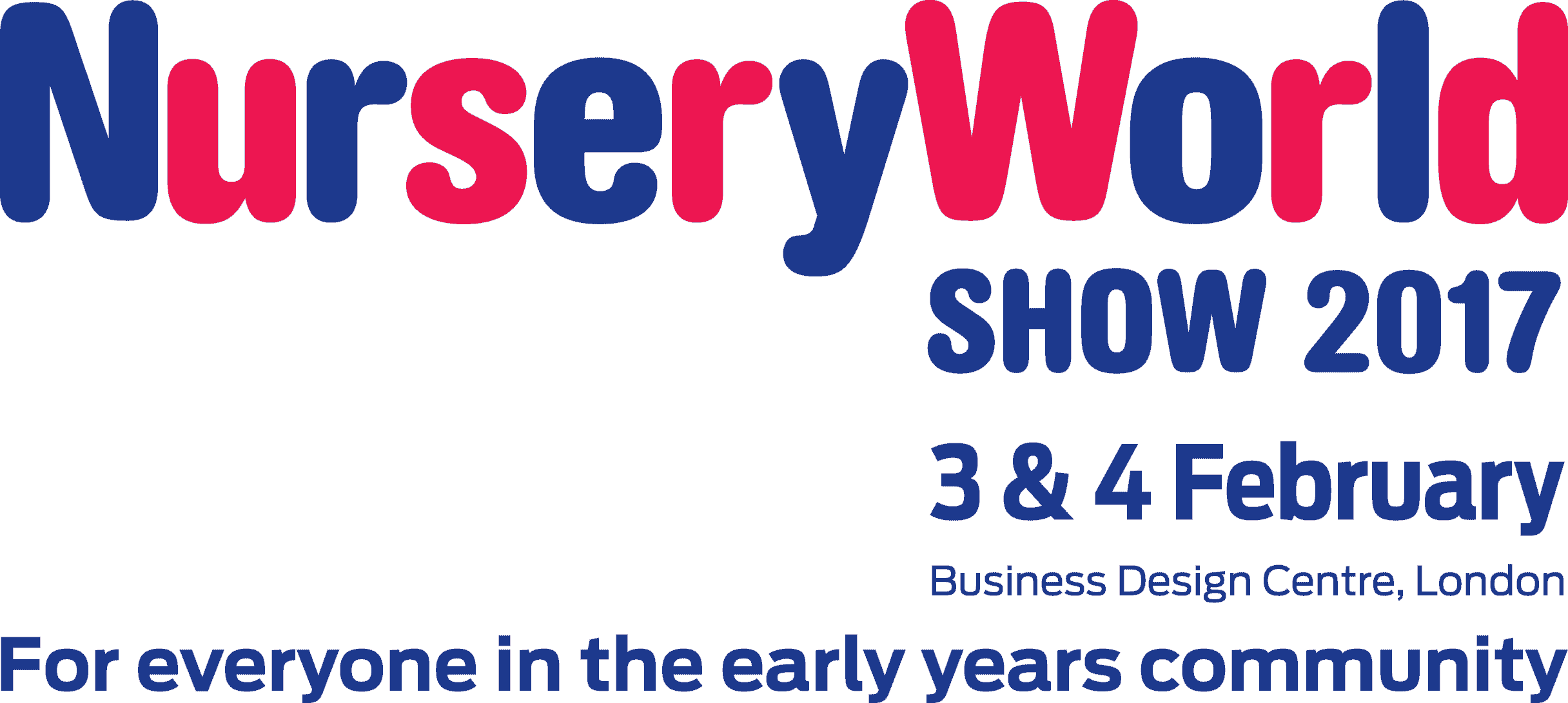 Nursery World is the leading title for everyone in the early years community.
The Nursery World Show is our annual flagship event in London and is the largest, most-established show in the early years and childcare sector. After three successful years, and due to increasing demand from visitors and exhibitors, the Nursery World Show expanded in 2017 with the launch of an additional, new event in May: Nursery World North.
Wherever you are based and whatever your aspirations in early years, we will deliver the right event for you. Choose from the Nursery World Show or Nursery World North below to find out more and be part of the best-attended events for early years and childcare professionals.
http://www.nurseryworldshow.com
 HANDMADE OXFORD ENTRIES - 18 - 20 May 2018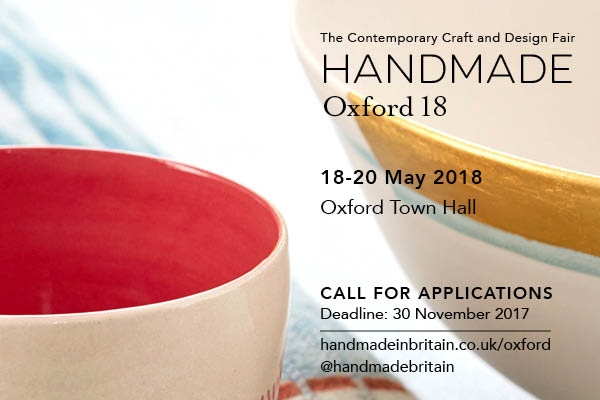 We would like to welcome you to the first edition of Handmade Oxford, the contemporary crafts & design fair at the elegant and historic Oxford Town Hall. The event will take place from Friday 18 May to Sunday 20 May 2018, with a private view evening reception on Thursday 17 May. Deadline for applications: Thursday 30 November
For the past decade, Handmade in Britain's shows have become the top contemporary craft selling events for designer makers in UK. This three day showcase sees the industry's biggest talents exhibiting alongside new graduates and emerging designer-makers. With innovative design alongside truly exceptional craftsmanship, visitors are treated to a unique event, set to the beautiful backdrop of Oxford Town Hall. The Town Hall is located at the heart of Oxford. It is a centre of local government in the city and also houses the Museum of Oxford.
The event targets and appeals to an informed and highly motivated audience of local and UK consumers, collectors and aficionados as well as a select audience of professionals; including those who represent corporate and public sector buyers. The consumer audience includes local residents; tourists; shoppers and craft/design collectors. Selected press, trade buyers, media and VIPs are also invited to attend.