 TRENDSET WINTER 2020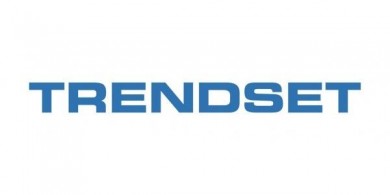 As the first Interiors & Lifestyle fair of the year, TrendSet Winter 2020 is presenting the latest trends for living, dining, leisure, and giving in Munich from 5 to 7 January 2020. For three days, trade visitors from all forms of trade can find out about new products for Spring/Summer 2020 and Easter 2020 and order them directly at TrendSet. The favourable timing with a Sunday and a following public holiday makes it easy for especially the retail trade to discover and order new products at TrendSet for two full days.
It will soon be time: TrendSet Winter 2020 will open its doors and present the latest trends from Interiors & Lifestyle for Spring/Summer 2020. Especially in the areas of floristry and decorations, the focus is on new products for the coming Easter festival. In 15 Interiors & Lifestyle Fair Areas and four Topic Areas, the exhibitors are presenting many inspiring products all around living and giving. In the Topic Areas as well, many new products and innovations will be waiting for trade visitors. In TrendSet Country & Style, there are trendy national costumes (Tracht) and modern Heimat Collections to discover. In TrendSet Newcomer, young companies and innovative product ideas will be waiting for visitors. TrendSet Bijoutex beckons with trendy products all about fashion, style, and fashion jewellery. In TrendSet Fine Arts, artists display their contemporary fine arts.
New placement of the TrendSet Topic Areas! The Topic Areas of TrendSet are even easier to find owing to their new placement: TrendSet Newcomer and TrendSet Country & Style in Hall B2, TrendSet Fine Arts in Hall B3, and TrendSet Bijoutex in Hall B4.
Admission tickets for TrendSet Winter 2020 can be ordered online in advance of the fair at shop.trendset.de or can be purchased directly at the fair. In the online admission ticket shop, TrendSet offers a limited-time-only earlybird discount on the 3-Day Ticket for online sales. In addition, once again, TrendSet is offering the discounted combination ticket in cooperation with German Railways (Deutsche Bahn). You can find more information about the trade fair, how to travel to it, and accommodations at www.trendset.de/en.
TrendSet Winter 2020: Where? When? How much does admission cost?
TrendSet – 115th International Trade Fair for Interiors, Inspiration and Lifestyle
from Sunday, 5 January to Tuesday, 7 January 2020
at Messe München (Munich Trade Fair Center)
in Halls A1 to A4 and B1 to B4.
Opening hours:
Sunday: 9.00 am – 6.00 pm (9.00 – 18.00 h)
Monday: 9.00 am – 6.00 pm (9.00 – 18.00 h)
Tuesday: 9.00 am – 5.00 pm (9.00 – 17.00 h)
Prices:
1-Day Ticket: € 18.00
3-Day Ticket: € 24.00