 UK NAMED POPULAR DESTINATION FOR RETAIL EXPANSION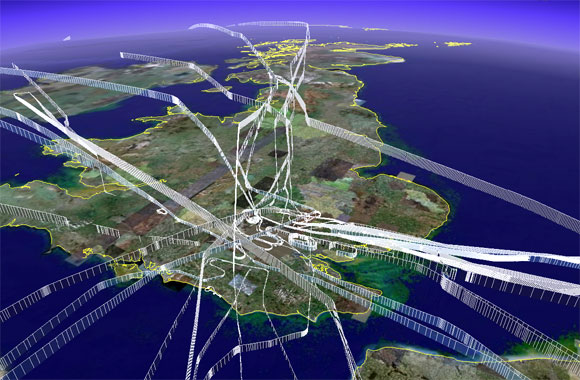 In a month where footfall has increased for two consecutive weeks (the first time this year), other good news for retailers is that the UK has been named most popular destination for retailer expansion, according to research from global property advisor CBRE. Around 65% of retailers surveyed cited the UK as their target market for expansion.
The survey asked retailers where they would be looking to expand their stores in Europe, the Middle East and Africa (EMEA) in 2017. With the UK topping the list of most attractive destination for expansions,  followed by France and Germany. see the top five below.
Top Target Markets in EMEA for 2017
| | | |
| --- | --- | --- |
| RANK | % OF RETAILERS TARGETING MARKET | COUNTRY |
| 1 | 65% | United Kingdom |
| 2 | 43% | France |
| 3 | 38% | Germany |
| 4 | 24% | United Arab Emirates |
| 5 | 19% | Spain |
| 5 | 19% | Netherlands |
| 5 | 19% | Hungary |
"Our research shows that retailers are committed to opening new stores and that the UK remains an attractive destination for retailer expansion. However, finding quality retail space in the right location remains a challenge and this has been a consistent rental driver in some of the most prime retail areas across EMEA pushing some of the traditional European retail Centre's to large rental growth throughout 2016. There is little expectation from retailers that this lack of quality space in key Western markets is likely to decrease in 2017. 
Andrew Phipps, Head of UK & EMEA Retail Research at CBRE"
Though this news may be short lived with expansions apparently slowing down with 70% indicating they only expect to open 10 stores or fewer in the future, this demonstrates a more cautious attitude to business in the light of Brexit and Europe's uncertainty.
The survey did pick up on a change in consumer spending, with a small amount of retailers believing that changes within consumer spending will allow them to generate the same level of sales but across fewer stores. This reflects the Bank of England's worries about consumer spending, with them keeping a close eye on people's spending as the pound weakens and the cost of living rises. It is thought that families will be dipping into savings to make ends meet.
Mark Camey, the Bank Governor, says  "At present, households appear to be entirely looking through Brexit-related uncertainties. The saving rate has fallen towards its pre-crisis lows, and consumer borrowing has accelerated notably,"
But he reiterated the Bank's fears that this important driver of growth was under threat this year as the pound's fall since the EU referendum pushes up the cost of imports and that is passed onto consumers as higher prices. Carney pointed to lessons from recent history that such growth tended to be both "slower and less durable".
The survey also revealed that 81% of the retailers believe that the growth of online retail will not deter from their physical store expansion plans in Europe. Whilst a small number of retailers believe that the internet will reduce the need for a large store network, they also believe that changes in consumer shopping will allow retailers to generate the same level of sales with fewer stores. This highlights that the role of the bricks-and-mortar store is changing, with more stores being used as an opportunity for brands to display experiential retail.
When it comes to investing in digital technology to improve customer service, 78% of retailers have, or are looking at, implementing an integrated store and social media platform. While 58% of retailers agreed (strongly agreed or agreed) that the use of in-store technology is growing in importance. More surprisingly, a third of retail brands indicated that they have or are looking at implementing interactive displays and fitting rooms, a trend that looks set to be popular in 2017.
For more information please contact us at enquiries@ga-uk.org