 WIDDOP LAUNCH LOOKING TO THE BRIGHTSIDE

An Autumn of Amazing New Products and Amazing New Activities!
It's been a whirlwind few months. Something none of us could have ever predicted and that hasn't been experienced in generations, if ever before. But as the world starts to re-open and shoppers venture out again with trepidation, our focus is to ensure that even in a shifting marketplace we continue to offer our customers the very best products, the most exciting trends and the most innovative new designs alongside our trademark, award winning service.

Throughout COVID-19, our Product Development and Design teams have been working
positively to ensure that despite everything going on, we would still bring you the most relevant, high quality new range for Autumn 2020. Reflecting the need to encourage, inspire, indulge and uplift after the trials of Spring 2020, we are proud to unveil our Autumn 2020 Look on the Brightside Launch Event that will run from August 27th to October 20th.
For all the updates and registration information please visit www.widdop.co.uk/brightsideshow
After the season we've all been through, this collection of 700 brand new items covers 14 key launches and as you would expect from a leader in our trade, it has been curated specifically in response to the economic climate, product needs and supply chain sustainability of the market we now face.

Here is just a snapshot of some of our key new products & ranges coming this Autumn.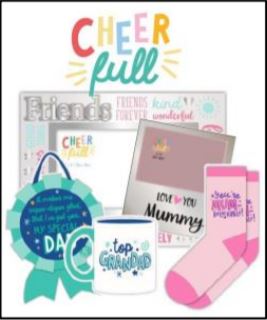 Cheerfull by Celebrations
Our signature launch this autumn, supporting the NHS Charities Together COVID-19 programme with 7% of all purchases. This bright, bold and encouraging impulse gift range will be incorporating much of our 2021 Mothers Day Range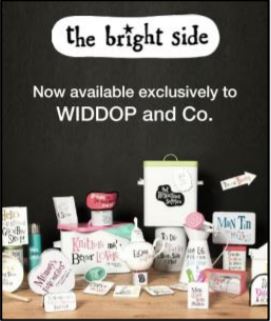 Brightside
Widdop is taking over the design and distribution of the Brightside giftware range from Really Good. We are excited to welcome this to our portfolio in our Autumn launch from September 1st 2020.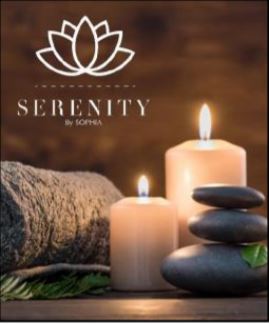 Serenity by Sophia
Indulgent, uplifting well being gifts from home fragrance to thoughtful cards and pamper kits. A wonderful Christmas gifting collection.

More significantly, given the social distancing and safety concerns and requirements we all
now must acknowledge, this launch will also see us completely transform, if only temporarily,
how we engage, share and present this launch to the market. Unfortunately, after attending
every Spring and Autumn Fair since they began, we will not be exhibiting at this year's Dublin
or NEC Autumn Fairs. Don't worry, you can still explore our products, in more exciting and
innovative ways than ever before.
Our Look on the Brightside campaign is comprised of 5 interactive channels to help you

Engage with WIDDOP and our 700 brand new products.
Exclusive Digital Content August 27th – September 1st
o Amazing new digital catalogues for you to browse and buy each of our 14 key product launches
o Exclusive video content on each launch available to download so you can use on your websites or in-store
o Browse our entire showroom online with our brand new 360-degree virtual showroom tour where you can even place orders as you browse online
o Your chance to nominate your retail heroes to win amazing prizes with our Brightside Awards programme

Digital Events – August 27th – October 20
o A signature launch webinar on Thursday 27th August to set the scene and introduce our new ranges and products, the trends and methodology behind them
o Exclusive webinars exploring the most crucial business & product trends in our industry, complete with special guest speakers & panellists
o The Evening Sessions – To prevent overcrowding in your store & so you can stay focussed during opening hours, we are offering you the chance to reserve meetings with your territory agents between 7 & 9pm in the evening
o Online Brightside Awards Event – 30th September to reward and acknowledge the retailers who have shone in these times and that you nominate
o eCRM Baby & Infant (https://ecrm.marketgate.com/Sessions/2020/10/EuropeanBabyInfantProgram) October 20th gives new specialist Baby & Infant buyers the chance to meet with our team to
discuss our brands and bespoke product options.

The Roadshow – September 28th – October 11th

o We'll be on the road in our amazing 450sqft mobile showroom between 28th September & 11th October with our 700 new products in person.
o 20 locations across the South West & South East of the UK to ensure that you have as little time away from your business as possible.
o A bespoke, personal tour of each of our new product launches, tailored to your specific requirements and in compliance with social distancing
o Gourmet food & refreshments provided safely by local restaurants
o Meet 1:1 with your territory agent or customer services advisor to discuss how we can support your business
Our Manchester Showroom- September 1st – 30th o The best way to see our entire range and experience the Widdop difference is at our 12,000sqft showroom where you can view all 8,000 of our products in the flesh with newly added capacity limits, appointment booking and in strict compliance with social distancing.
o View all 700 new products and their amazing new POS solutions in person
o Complimentary pre-packed gourmet lunch in the Celebrations Café
o Experience our multi-award-winning customer service first-hand
o Exclusive showroom offers & discounts available
o Your own personal customer services expert to guide you
o Our amazing Golden Ticket offers you financial support with travel expenses, catalogues,
a wellbeing and PPE kit, a pre-visit catalogue & webinar package and much more
Product Support, POS & Promotions- August 27th – October 11th
o 14 exciting new product launches – leading the way with all of the latest product and style trends from personal hygiene gifts to indulgent spa products
o Exclusive digital and showroom promotions
o Great deals in replenishable display units & stands
o Exclusive branded point of sale materials: posters, leaflets, video promos and more
o Brand new POS packs to accompany each of our 14 launches
o Innovative ways to increase your Average Sale Value & improve your in-store visual merchandising
o Bespoke advice from our showroom and sales team on making the most of your product displays in store
o Access to 100s of amazing Christmas products for 2020 for anyone whose buying plan was cut short and therefor still needs to top up their stock or get prepped for the season