 WILD LIFE WORLD EXCELS IN ANNIVERSARY YEAR

Following a strong start to 2018, leading wildlife product and habitat designer Wildlife World has been busy showcasing its popular products at exhibitions and working with a number of high profile organisations on exciting new ranges.
With GLEE 2018 just around the corner, Founder and MD of Wildlife World, Norman Sellers, said of the company's progression, "Our mission at Wildlife World is always to provide innovative and sustainable products that will benefit wildlife. The business is moving forward all the time and 2018 has seen us take on some big projects and expand our workforce to help with demand. We are very excited about what the future holds."
In addition to the company's ongoing research and product development, Wildlife World has also taken on more staff in a number of departments. The customer service team has welcomed new faces along with the product and design teams and the delivery and warehouse teams. The company's factory has also seen process improvements to help with the surge in demand this year.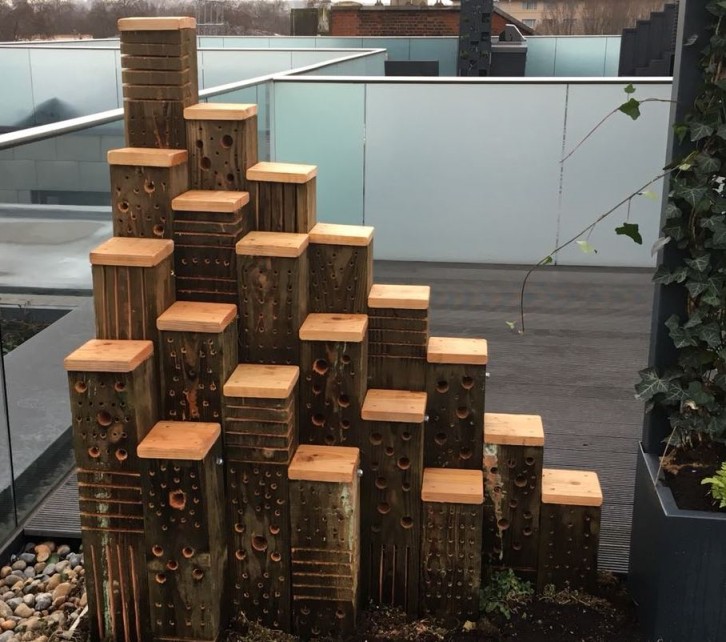 The larger teams are often working on bespoke products, which are made to order, and for instance recently worked on a pair of wooden bee tower bookends for a rooftop installation in central London.
When Wildlife World first started making wildlife products, the environmental impact of the business was a main consideration. With a strong commitment to the conservation of species, its efforts to produce innovative and valuable nesting habitats and feeders for birds, mammals, amphibians and insects are benefiting wildlife both in the UK and overseas.
Wildlife World is commited to ensuring it operates to the highest environmental standards. Its wooden products are exclusively manufactured from FSC® certified timber, which is sourced from well-managed forests and other controlled sources and the products are treated with water-based stains and sealants. Recycled materials are used in place of plastic and metals, giving single-use plastics a new lease of life in a sustainable product which is easy to assemble.
[gallery ids="4314,4312" type="rectangular"]
Recycled materials are also used in its packaging, which is made from recycled cardboard. The use of recycled materials reduces the use of bubble wrap, which minimises the use of plastic. Plastics that are sourced for production is in recycled format wherever possible.
Wildlife World continues to create new product ranges regularly and supports a wide variety of environmental and wildlife projects both in the UK and around the world. This summer will see the launch of a number of new products, which will make their debut at this year's GLEE.
Visit Wildlife World at the NEC Birmingham at this year's GLEE on stand 20W50-X51 to find out more about their upcoming products and ongoing conservation work.
Further information is available from Wildlife World on 01666 505333, by emailing david@wildlifeworld.co.uk or by visiting the company's website at www.wildlifeworld.co.uk