 50 Years of House of Marbles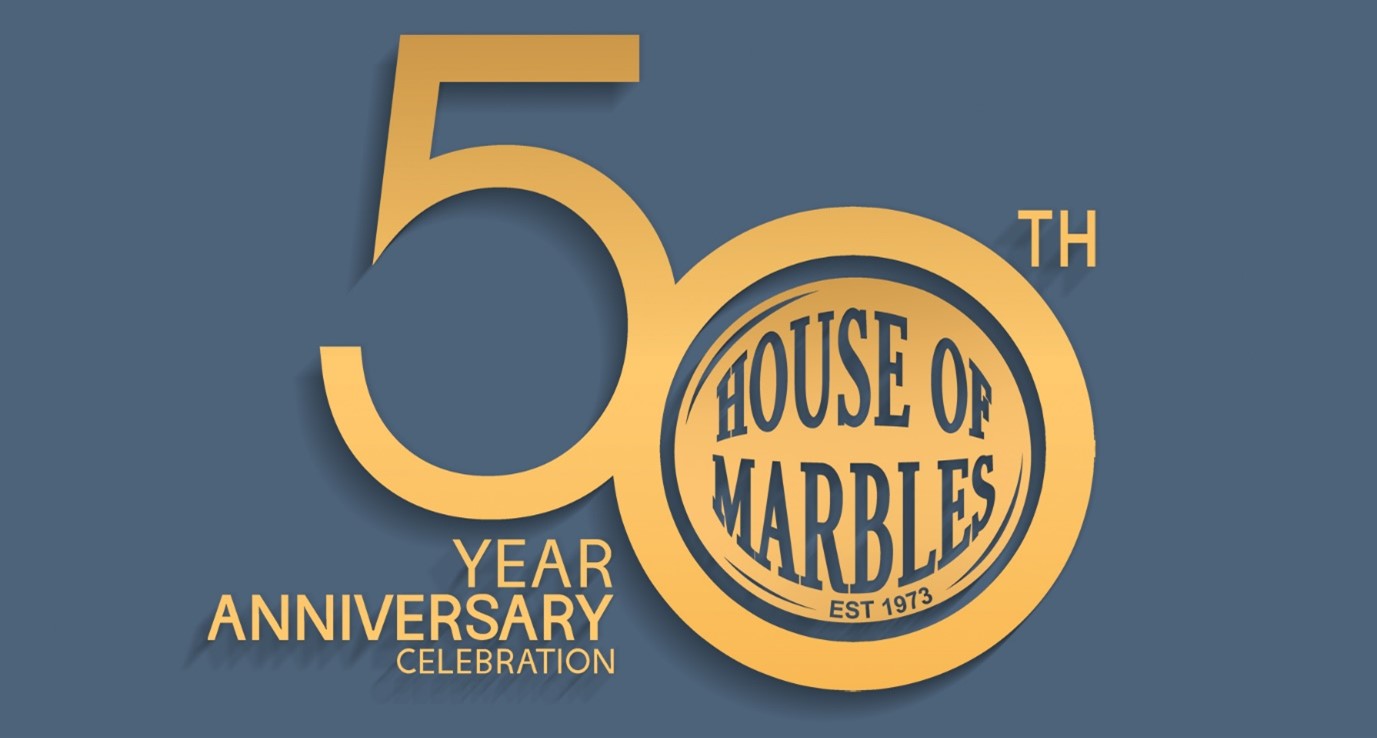 House of Marbles has been supplying the toy and gift trade with traditional games and toys since 1973, when their founder started making quality wooden board games to sell at local craft fairs. Over the years, it has grown to become one of the foremost suppliers in the gift trade with customers worldwide.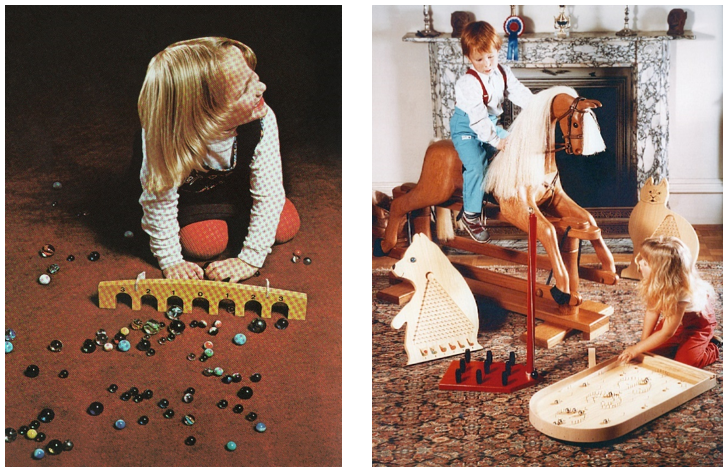 On the left: Girl playing with the original Marble Games Pack. On the right: Rocking horse, bagatelle and bar skittles are some of the earlier House of Marbles toys and games from the 1970s and 1980s.
This year the company turns 50, and to celebrate, it will launch its largest catalogue to date, with many new products to choose from and exciting collections for customers old and new.
Andrea Harkin, Managing Director, commented, "This is a real milestone for House of Marbles in 2023 to reach our 50th year in business. We are very proud to have so many wonderful and loyal customers, some of whom have been buying from us for as long as we have been trading! We want to thank everyone who has supported us this far, and we look forward to the next 50 years with great excitement."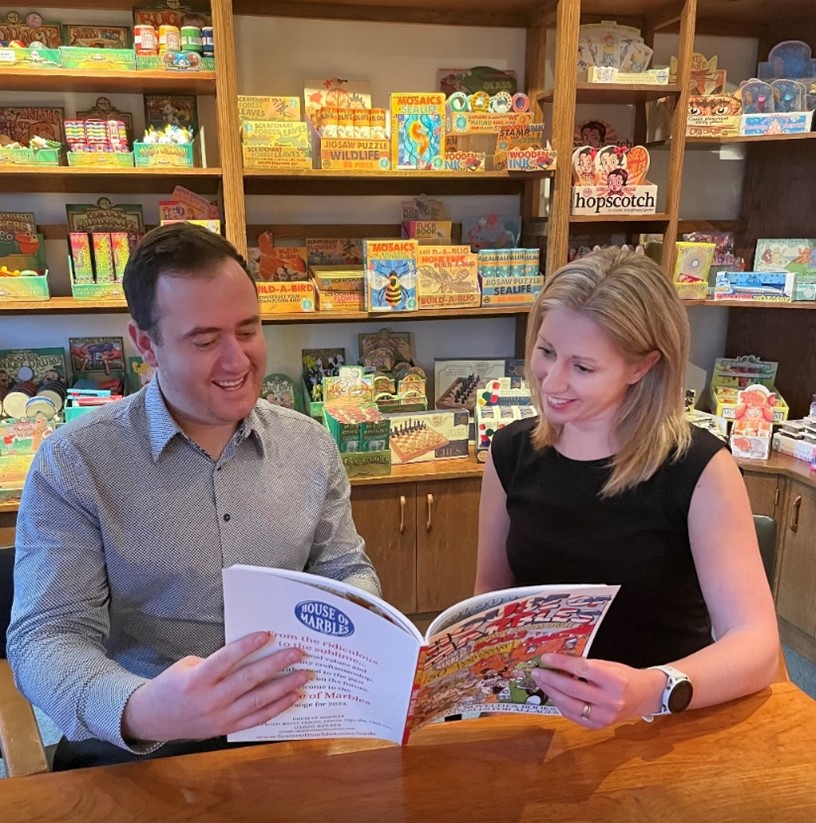 Among the many new products for 2023, customers will find an enhanced selection of traditional and retro toys, games and crafts - all brimming with nostalgic appeal and entertainment. There are plenty of pocket money favourites such as wooden whizzers, pop guns and spinning tops, plus classic family games which are bound to jog a memory or two!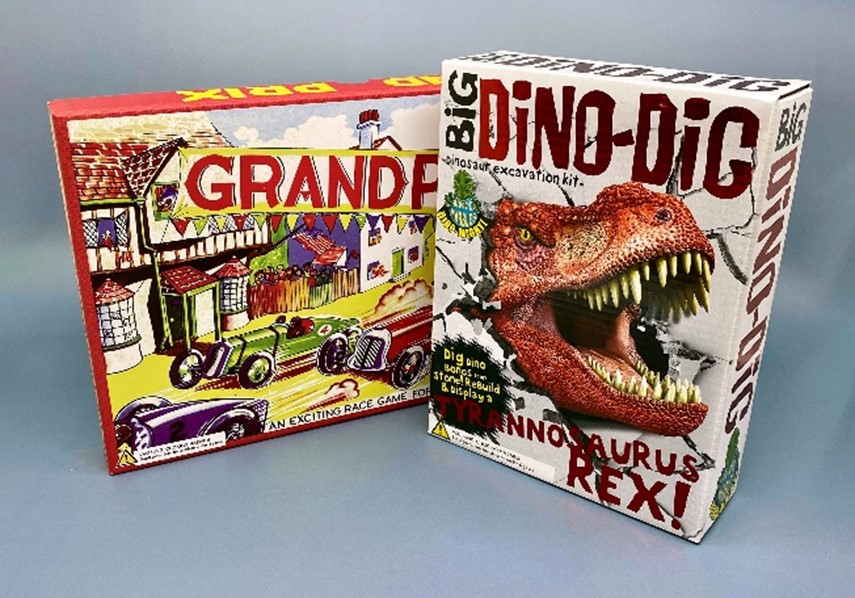 Grand Prix board game and Dino-Dig activity set from the current 2023 range.
You will also find a selection of their classic games from the last half century in special celebratory packaging, including Toppling Tower, a Deluxe Chess Set and counter display of Traditional Wooden Marble Games.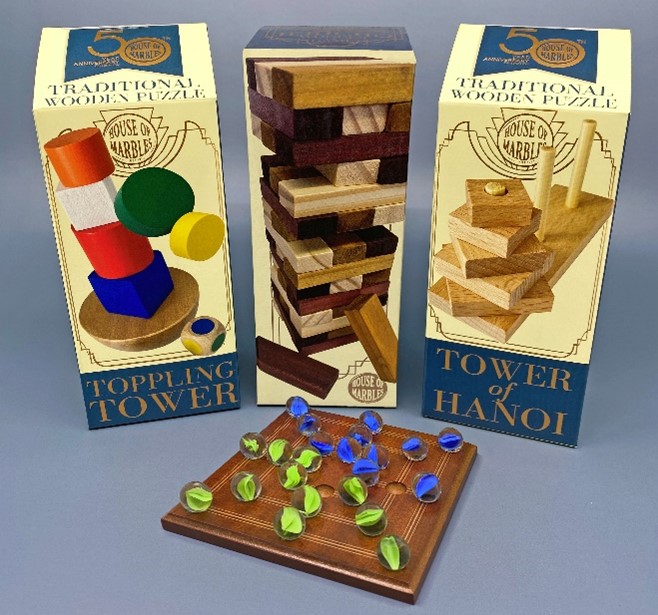 House of Marbles 50th Anniversary celebratory range
The product ranges found at House of Marbles are inspired by many eras – from Victorian parlour games and Georgian pastimes to retro '50s and '60s favourites. The 'Childhood Memories' range looks back at some of the most popular pocket money toys from the '70s and '80s. You will also find many popular themes throughout their collections, including the most recent Natural World range designed to reflect nature's beauty.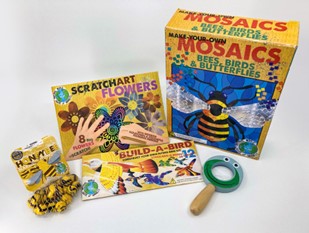 Selection from the House of Marbles 'Natural World' range.
With so much to choose from, there will be something to please everyone, whatever their age, taste or budget. House of Marbles believes that in this busy digital age, it is more important than ever to keep the spirit of traditional family entertainment alive and to make sure children and adults alike get to experience some of the games and toys which have brought joy to so many others before them.
The range is constantly evolving to attract a whole new generation too. Mark Neville, UK Sales Manager points out, "Not only do we make timeless classics, but we now have a wide range of toys, novelties and activity sets that have a much more modern appeal and at varied price points too which is crucial in these times."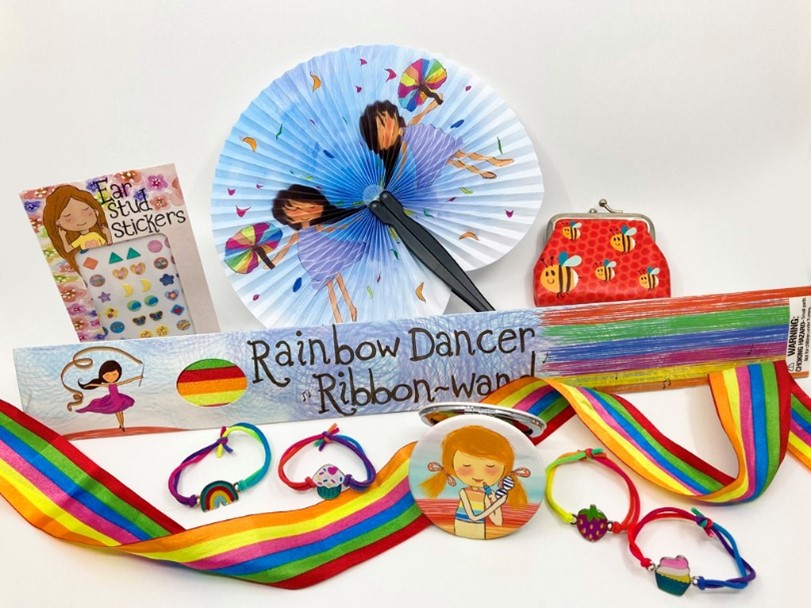 Selection from the House of Marbles 'Over The Rainbow' range.
House of Marbles has been recently recognised for their innovative designs within the industry. The company's festive Santa's Snowball Ski-Jump game has been shortlisted in the Gift of the Year awards by a panel of 90 judges recognising the best new products, talent and inspiration in the gift industry. They wait for the next round of judging live at the Spring Fair to find out if it makes the final. Their award recognised game and the whole House of Marbles collection can be seen in person on their stand at Spring Fair in Hall 5 Stand E18-F19.
As the company looks towards the future, it recently removed single-use plastic from much of its product catalogue to lessen the impact on the environment around us. They are excited to have an ever-growing range of Sustainably Sourced toys and games made from FSC-approved wood to ensure they meet regulated standards.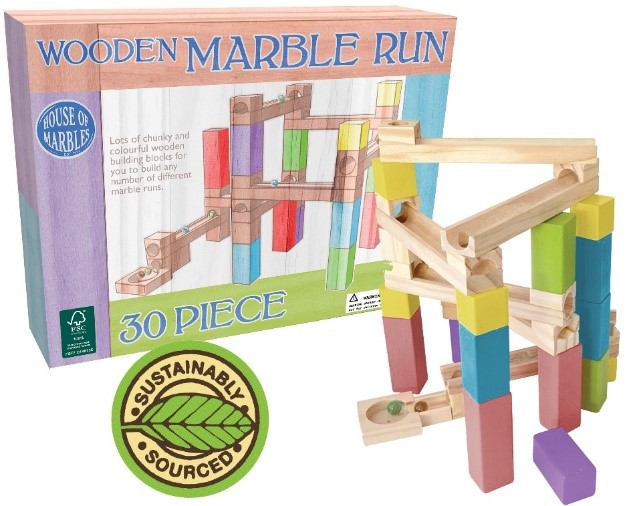 Brand new Wooden Marble Run from the 'Sustainably Sourced' range.
Today the company has an extensive book collection - its portfolio of Children's literature is incredibly popular, and this year there are many new titles for customers to choose from. The selection of Gift and Humour books for grown-ups has also grown to offer a very comprehensive and hand-picked range of witty, comical and informative ideas.
House of Marbles are making sure their products offer something fun and different, which are of great quality, and that they provide a customer service that can be relied on.
You can learn more about the company and explore their full product range here: www.houseofmarbles.com/tradeuk
, and download their catalogue here: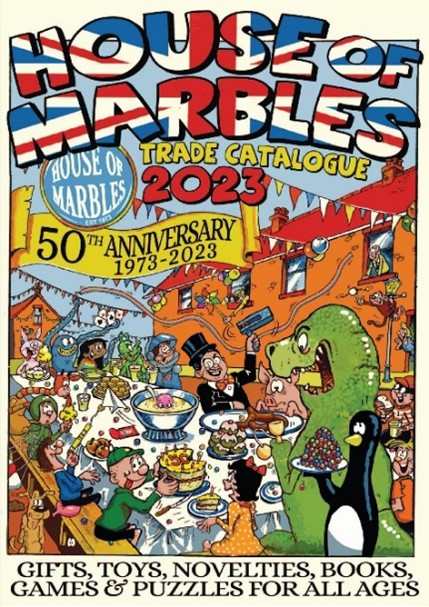 Newly released 2023 catalogue.
You can follow the company's social media accounts to keep up to date with their new products, ranges, events, news and marketing support.
https://twitter.com/HouseofMarbles
https://www.facebook.com/HoMTrade
https://www.instagram.com/HoMTrade/