 Ankorstart: Ankorstore's free support programme guides entrepreneurs to successfully launch and manage retail businesses
Ankorstart: Ankorstore's free support programme guides entrepreneurs to successfully launch and manage retail businesses
Ankorstart, the free and non-binding support programme offered by ankorstore, Europe's leading B2B marketplace, is celebrating its first year anniversary with remarkable success. Over the past year, ankorstart has supported more than 65,000 future retailers across the UK and Europe, enabling thousands of passionate entrepreneurs to achieve their dream of opening and managing their own businesses.
Ankorstart's mission is simple: to provide aspiring retailers with the necessary tools and guidance they need to successfully launch a physical or online business.
"We are not just an entry gate to ankorstore" says Thomas Lombard, ankorstore VP Market and ankorstart, "but provide a fully integrated shop opening service".
From developing comprehensive retail strategy to navigating the critical initial months of activity, ankorstart's team of over 20 experienced retail experts accompanies retailers every step of the way, ensuring they are well-equipped for the challenges ahead.
As Nicolas Loeuillet, director of ankorstart explains "ankorstart is a complete programme, which accompanies retailers at each key stage to launch their business in the best conditions, helping them to adopt the reflexes that will make them a true business professional, and to achieve lasting success."
The ankorstart programme is designed to adapt to the needs of each retailer, based on the stage they are at in their business journey, ensuring that support is provided in the most convenient and effective way possible. Whether it's pre-opening coaching, assisting with the construction of business plans, conducting market studies, securing commercial premises or even finding financing, ankorstart's dedicated experts and trusted partners are readily available to provide invaluable advice and tools.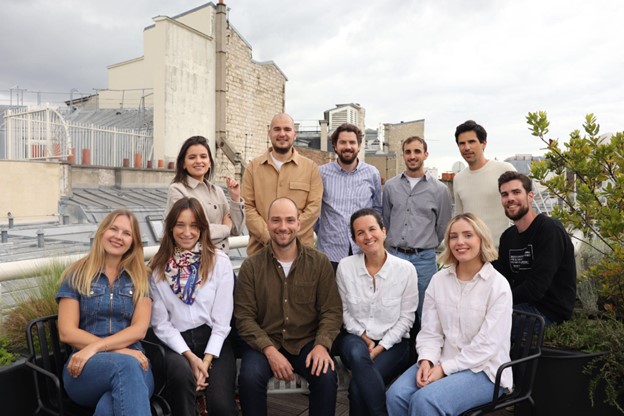 The ankorstart team
One of the main difficulties that retailers encounter when opening their shop is building a product assortment that attracts customers and is well calibrated in terms of number of pieces, variations, costs and margins.
That is why an important focus of the programme is dedicated to the assortment management guidance.
As part of the support offered, the ankorstart experts guide retailers on how to build a well-balanced product assortment and coach them on how to leverage and use specific assortment tools, such as the assortment file. They also share personalised product and brand recommendations, based on the preferences and needs of each retailer.
This is highlighted through the experience of Chloé Colas, who was supported by ankorstart in the process of opening her shop L'Hexagone in Greenwich Market, London last year. When talking about her dedicated retail expert, she shared: "She has been a blessing, she has helped us so much and still does. She helped us find new brands, new products and new ranges suitable for our shop, giving us ideas, explaining how Ankorstore works and explaining its benefits."
By empowering retailers on how to build a balanced product assortment and offering custom made suggestions, ankorstart experts give retailers the guidance they need to attract customer traffic and generate sales.
Retailers very much appreciate the support of the free programme, this message is echoed by Keith Hunt, the founder of Our Precious Earth in Minehead, who said "The ankorstart programme has been a huge bonus to my start-up. The initial consultations before placing any orders were really useful and guided me to find the correct suppliers for my shop."
Our Precious Earth, Minehead,
founded by Keith Hunt,
joiner of the ankorstart programme in January 2023
Ankorstore, Europe's leading B2B marketplace, created ankorstart with the goal of allowing not only established retailers to shop on ankorstore.com and build the best assortment for their store but also future entrepreneurs looking to set up their retail business. That is why the programme also offers support on how to use the ankorstore platform. By utilising the platform to its fullest potential, retailers can mitigate the financial risks associated with building their starting stock. With a minimum order value of £100 and free delivery on multi-brand orders over £300, retailers can test various products and start with minimal risk.
This is highly valued by small business owners, like Vickie Miller, founder of Brambles, Fine Country Living For All Seasons :
"As a small business, one of the reasons I chose to open my store with ankorstore is because of the smaller minimum order requirements. I went to several trade shows but was disappointed to learn most vendors required minimum orders over £1,000. Luckily one vendor recommended ankorstore. I was delighted to discover a minimum order requirement of £100 per vendor. This meant variety! I could offer my customers multiple vendors and products versus tying all of my funds into a handful of vendors only."
Furthermore, ankorstart experts assist retailers in obtaining payment facilities for their shop assortment, allowing them to preserve their cash flow at the initial stages of the shop launch.
It is in fact quite difficult for future retailers to obtain payment facilities while they are still in the process of opening their store, but ankorstart and its trusted financial partner make it possible through a seamless process. Ankorstart retailers can enjoy payment terms of up to 90 days and use their granted amount from their very first purchases, at their own pace, totally or partially and without any interest.
But the support of the programme does not end with the opening of the shop. Ankorstart experts are at the disposal of the retailers for 3 months after the store opening to help them monitor which products are selling well and what aspect of the product assortment could be improved to ensure increased store success.
The 3 months following the opening are in fact crucial to adapt and improve the retail strategy.
This is why ankorstart focuses on helping retailers with stock budgeting and the optimisation of stock management, ensuring a smooth transition into operations and enhancing the efficiency of inventory management.
The success of the ankorstart programme lies in its commitment to providing comprehensive support to retailers at every key stage of their business journey. By imparting the necessary knowledge and fostering a mindset of professionalism, ankorstart equips entrepreneurs with the skills needed to achieve long-term success, as explained in the short interview below by the director of ankorstart, Nicolas Loeuillet.
As ankorstart celebrates its first-year milestone, it stands as a testament to the positive impact it has had on the retail landscape. The programme's dedication to empowering and nurturing aspiring retailers has resulted in countless success stories, inspiring a new wave of entrepreneurs across the UK to pursue their dreams with confidence.
Among the success stories we can share, it is worth mentioning that of Vicky Hagan, an entrepreneur who successfully opened her personal styling boutique, Hattie & Vic in Leicester, and shared that: "Working with ankorstart has undoubtedly accelerated the potential of my business over this past year. Finding new brands to work with as a startup business can, at times, feel both overwhelming and unattainable. The curation of brands available through ankorstore has allowed me to build relationships with confidence in their commitment to my business. It has created opportunities to meet many other small business owners.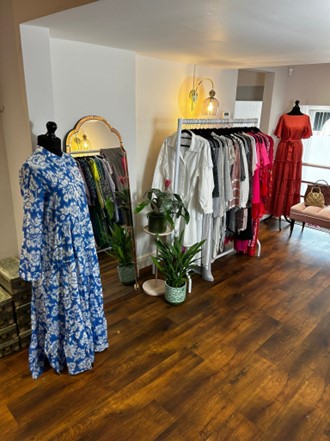 HATTIE & VIC, Leicester
Founded by Vicky Hagan
With the remarkable achievements of the ankorstart programme in its first year, ankorstore continues to solidify its position as a leader in supporting and shaping the future of retail entrepreneurship in the UK and Europe.
For more information about ankorstart and how to participate in the programme, please visit the ankorstart blog or sign up to the programme