 BIG THUMBS UP FOR GIVING AND LIVING 2018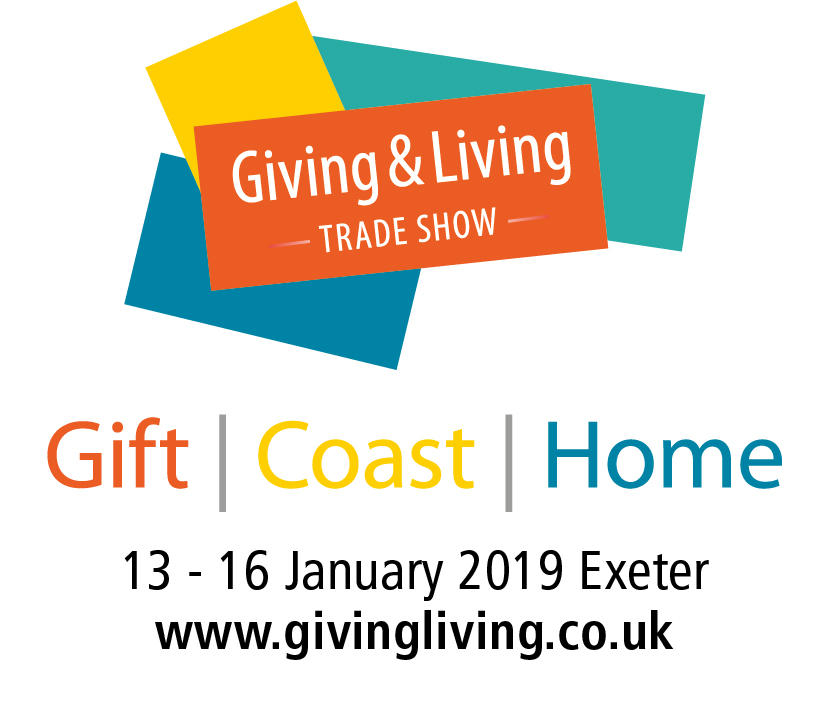 It looks like this year's Giving & Living trade show was a win win win for South West retail trade, with happy visitors placing orders, satisfied exhibitors finding new customers and leads, and one lucky visitor winning a Taste of the West hamper!
The visitor survey carried out by Hale Events, the show's organisers, showed that 90% of those who attended said they'd recommend the show to a colleague or related business. Almost 70% were very satisfied, or satisfied, with the variety of exhibitors and, best of all, over 93% of visitors said they'd be back next year!
"Compact, close to home, good opening hours, excellent range of suppliers (not overwhelming, as other larger exhibitions can be!!). I usually find 2 or 3 new suppliers and if I do, then I'm happy". Caroline Taysom, Small Matters Ltd
"Such a great chance to see what's available in reality rather than on websites". Sharan Bettridge, Aunty Em's Gatehouse
"It's a good show to find smaller suppliers and also more bespoke/personalised items." Marnie Edward, Box of Delights.
"Very convenient venue with plenty of suppliers attending, particularly smaller ones who don't attend the larger trade fairs such as Spring & Autumn Fairs". Maggie Jee, Peak Hill Llamas.
"We have a small seaside gift shop and basically we do all our buying for the year at the show, we don't buy elsewhere. We can see it, feel it, discuss it and there are always new products every year. If you close this show we close our shop!" Niki Tait, Appledore Quay Gift Shop.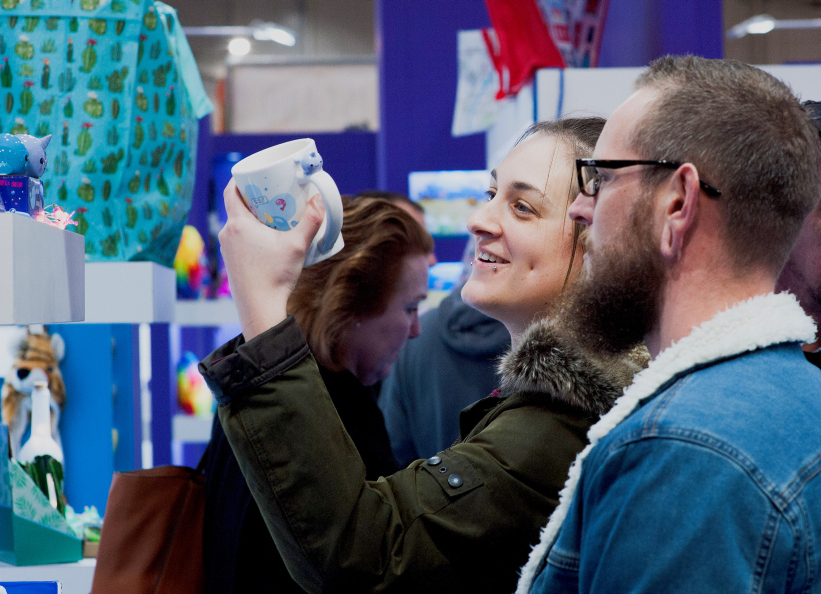 The show got the thumbs up from exhibitors too.  The survey showed that 87% of visitors placed orders at or shortly after the show, which would explain why nearly 100 companies are already booked in for the 2019 show:
Donald Clark of Proctor & Clark, who offer imaginative gift and homeware ranges to the trade, commented that "It's a good show for us, with a great atmosphere. We like it because it attracts buyers with a very specific interest in coastal themed products. This year we certainly generated some interest from a type of customer that we haven't seen before, so that was good".
Corrie at Yellow Publications, suppliers of user friendly walking and cycling maps, adds that "We have exhibited at Giving & Living for several years now and we always look forward to this particular show. We regard it as our local show because we work out of Bodmin….but we are always surprised how far some of our visitors come. Not only are the staff of Hale Events a pleasure to deal with, but the show itself is a very friendly affair. We see many faces, old and new, amongst both the exhibitors and visitors and we always go away with good leads and good ideas".
All the visitors who completed the survey were entered into a prize draw with the opportunity to enjoy a hamper filled with goodies from Taste of the West. We'd like to congratulate Julie Williams from A Dimond & Co, who was the lucky winner.  Independent stationers & newsagents, A. Dimond & Co. have been trading at the same address in Honiton for over 115 years. The company is owned by directors Anthony and Janet Dimond, the 4th generation of the family to run the business, and it was Julie's first visit to the show.  First time lucky!
Next year Giving & Living takes place from Sunday 13th to Wednesday 16th January 2019 – why not put those dates in your diary now? Maybe you'll be a winner next year too!
For more information about the show, to book a stand, or register to attend, please call 01934 733433, follow @giving_living, or visit www.givingliving.co.uk.