 BIRMINGHAM ASSAY OFFICE NEWS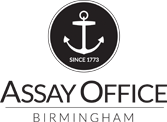 BirminghamAssay Office launch new Business Course for Creative Entrepreneurs
A new course aimed at creative entrepreneurs, led by Dr Gordon Hamme, will take place at the Birmingham Assay Office in March 2020.
The 12-week, fortnightly course, based onHamme's PhD thesis 'Crafting the 21st century UK Artisan-Silversmith', exploresall the elements needed to develop a commercially viable, craft business.Students will explore their business ideas by way of experimental real-worldexperiences whilst learning. The jargon lite programme follows the principlesof the successful Finnish Team Academy course, which Hamme studied, is designedto be more fluid and flexible than a standard business course aimed at artistcraftspeople
The course covers a range of topics including marketing and sales, finance, intellectual property rights and small batch manufacturing and a final day mock 'Dragons' Den' to financiers.  Industry experts, such as leading law firm, Barker Brettal, who specialise in Intellectual Property rights, will be just one of the guest specialists offering practical advice and guidance throughout the course. Other guest speakers include an industry entrepreneur, marketeer and financier.
I
Hamme said: "This course is ideal foranyone looking to launch their craft idea and skills into a commercially viablebusiness through a practical, pragmatic, experiential, 'learning by doing'business programme."
Both the National Association of Jewellers'Education Trust and The Benevolent Society welcome funding applications forbursaries from those wishing to undertake this course. Those applying successfully for funding can anticipatehaving a significant percentage of the course fee paid.
Birmingham Assay Office will be holdingan open evening on 16th January 2020 for those wishing to find outmore about the Business Course for Creative Entrepreneurs. Places can be reserved via Eventbrite or bycalling Kelly Fisher on 0121 794 1320.
The Course Leader
Dr Gordon Hamme is a jewellery andsilversmithing professional. He has been in the trade since leaving school inretail, wholesale and manufacturing. He and his wife built Exchange FindingsLtd, a precious metals, components and tools and machinery supply company,selling the company to Cookson Precious Metals, a FTSE 100 company, in 1996.From this purchase Cookson further developed the Cookson catalogue which is nowubiquitous in the jewellery trade.
Gordon carried on to publish and write the GoldsmithMagazine which covered the jewellery and silversmithing industries throughmaker profiles, commentary on products and markets and coverage of national andinternational trade shows.
Gordon serves on the National Associationof Jewellers education committee and is livery man of the Goldsmiths' Companyserving on the Goldsmiths' Craft & Design Council.
From 2014 he researched the PhD thesis'Crafting the 21st century artisan-silversmith: Exploring theelements of a silversmith development framework at the University of Edinburghgaining his doctorate in 2019. This course is based on his findings.

Birmingham Assay Office
The Assay Office Birmingham was founded in 1773 toprovide assaying (testing) and hallmarking of precious metal items as requiredby the Hallmarking Act. It has been acentre of expert opinion and independent assessment of jewellery and preciousmetals for 245 years. Today, itcontinues as a certification and educational institution providing hallmarking,wide ranging educational courses through the Academy, valuations through theSafeGuard business, metals testing through AnchorCert Analytical and diamondand synthetic diamond testing services through AnchorCert Gem Lab.
Formore information please contact:
Alison Pickerill,
Marketing Manager
Direct line: 0121 262 1029
Mobile: 07545 054 321
alison.pickerill@theassayoffice.co.uk
www.theassayoffice.com