 Diwali and Spice Gifts from £6 to £35, and Mamma Spice's festive sweet recipes
Diwali and Spice Gifts from £6 to £35, and Mamma Spice's festive sweet recipes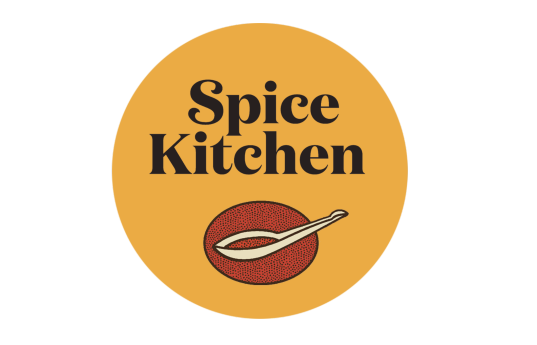 Below you'll find our favourite products for gifting and cooking with this Diwali. In addition to any product features, do let us know if we can provide cooking tips or recipe content for your readers.

My mum fully embraces the Diwali festival, making tons of Indian sweets and delivering them to friends and family members all around Birmingham…she became so famous for this that the 'i' newspaper even wrote about her! And so if you'd like one of her recipes to share – for example Cardamom and Saffron Kheer, Rose and Pistachio Sandesh, and Saffron and Almond Jalebi – let me know and we'll happily send something across.

Please don't hesitate to let us know if we can provide more information, high res photography, samples or recipes for your readers (our Street-Style Pav Bhaji recipe from our cookery book is going down a storm with our customers right now!).

Sanjay Aggarwal, Co-Founder
Our Diwali Gifts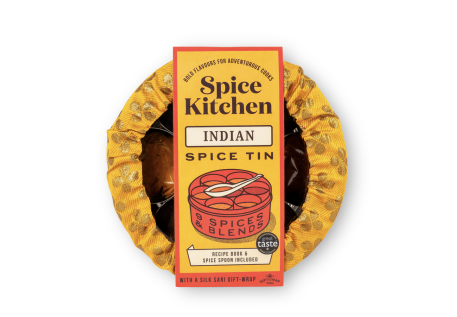 Indian Spice Tin with Hand-Sewn Silk Sari Gift Wrap (£35) Our Indian Spice Tin with Silk Sari Gift Wrap is a great choice for anyone who wants a memorable gift for a spice-lover this Diwali. Our original spice tin, traditionally known as a
Masala Dabba, holds a significant place in Indian culture.

Often offered as a heartfelt gift, it contains all of the essential Indian spices to make virtually any curry. We've dressed this tin with hand-sewn silk sari gift wrap making it extra special. So much so, it has won a Gift of the Year award twice, most recently in 2022, and includes our Great Taste award-winning garam masala.

This tin is available without the sari gift-wrap for £30. Trio of Masalas – Our Curry Collection (£18)

Our favourite curry masalas in beautiful packaging at an affordable price. Includes including our Great Taste award-winning Sri Lankan Curry Powder, Garam Masala and Tandoori Masala.

Award-Winning Chai Spiced Hot Chocolate Mini Tin (£6) For a thoughtful, deliciously sweet 'thinking of you gift' this Diwali, our Chai-Spiced Hot Chocolate offers a joyful option at an affordable price point.

Wishing You a Happy Diwali: From the Spice Kitchen Family to yours, we send our warmest
wishes for a Happy Diwali filled with love, lights, and obviously, loads of spice.

Sanjay


Keywords: Members, Spice Kitchen, Award Winning, Gift of the Year