 DOING BUSINESS IN THE CZECH REPUBLIC...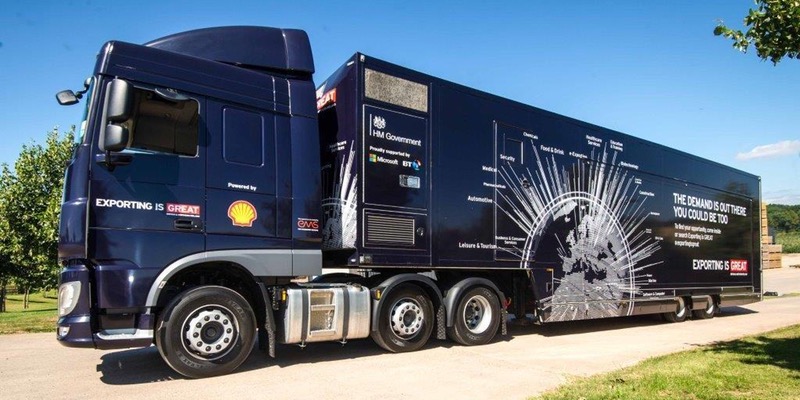 The Department for International Trade (DIT) is leading a visit to Prague, Czech Republic, exclusively for consumer sector companies including retail, fashion, creative and giftware from 13-16 March 2017. This all-inclusive trip will give businesses a taste of a new market, what to expect when trading internationally and build contacts to keep you connected once you're back in the UK.
In lead up to this trip DIT are hosting a morning mission briefing onboard the Export Hub which will be parked at the NEC during Spring Fair which Chief Executive of the Giftware Association, Sarah Ward will be attending. This event is a must for businesses that have already registered to attend the visit but would also benefit companies who would like to find out more and meet the team before confirming their space.
Agenda:
10:00-10:30 - Arrival and networking
10:30-10:50 - Welcome and overview of the visit
Andy Smith, International Relationships Manager for DIT will welcome you to the morning and give an overview of the visit and the programme for the three days in the market.
11:00-11:45 - Live Skype call to British Chamber of Commerce, Czech Republic
Hear from Stephen Ridgeway from the British Chamber of Commerce who is based in the market. This will give you a chance to meet the team in Prague, get a taster of live export opportunities and hear the latest developments in terms of the mission programme.
11:45-12:30 - Cultural considerations when doing business in the Czech Republic
Different cultures and languages must be taken into account when doing business in other countries. Gerti Willis, Communication & Culture Adviser at DIT will take you through business culture, negotiation styles, communication and local customs in the Czech Republic giving you a great head start for when you arrive.
12:30-13:30 - Canapes, networking and a chance to meet fellow companies that will also be joining the visit
If you are already signed up to go on the visit this is a great chance to meet fellow delegates before you fly. If you haven't signed up, take this chance to learn more about the visit over a relaxed drink and canapes.