 DOUBLE AWARD WIN FOR A PERRY LTD IN MIDLANDS BUSINESS AWARDS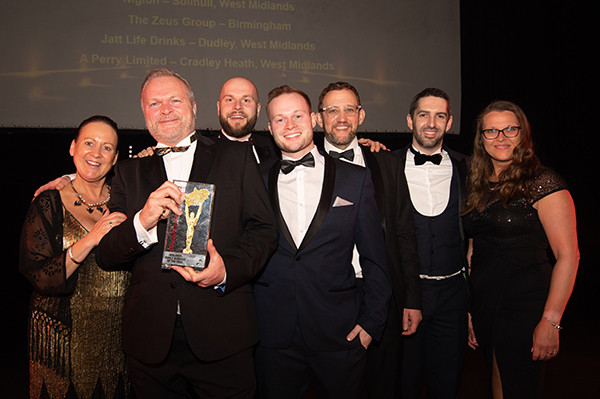 A Perry Ltd, the UK Family run wholesaling business, supplying garden centres and gift shops within their Primus brand, is celebrating having scooped a double award win at the coveted Midlands Business Awards.
The fourth-generation firm, which was founded in 1925, were crowned winners in both the Midlands Family Business of the Year; and Manufacturer of the Year categories.
The prestigious event was a celebration of businesses from all industries and sectors and promotes wealth creation, innovation and entrepreneurship and to secure two of the 11 awards was a huge coup for the company.
Commenting on the double award win, Steve Perry, Marketing Director said: "The past 18 months has been a very challenging time for the manufacturing sector and so to be recognised for our efforts and achievements against all the odds is something we are fiercely proud of.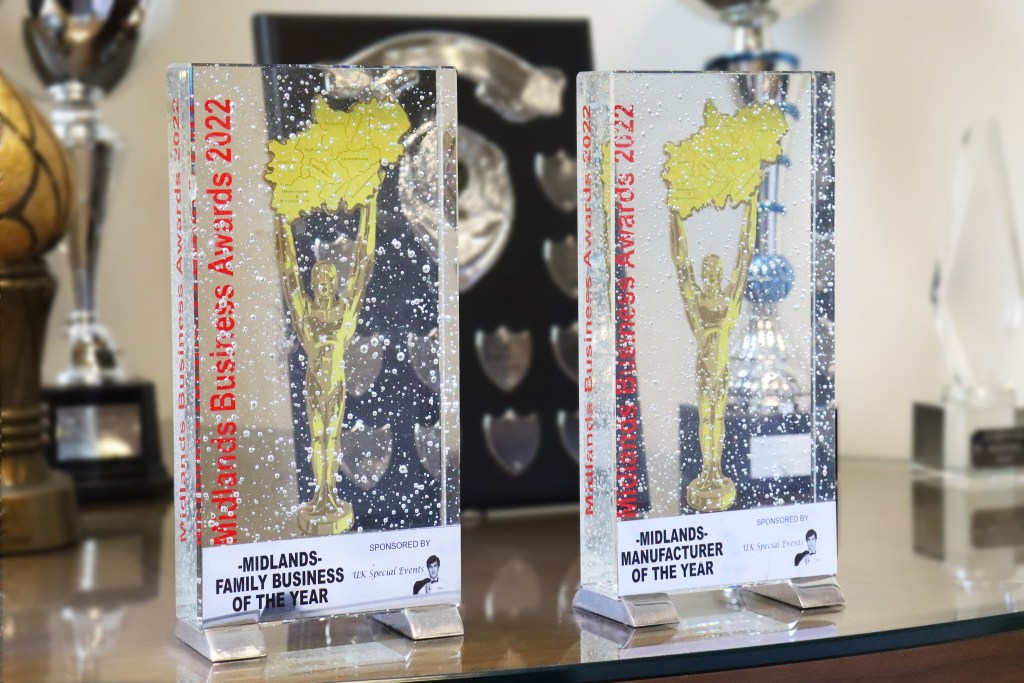 "The whole team has worked tirelessly to continue our pattern of growth year on year and to ensure our customer experience remained second to none. It was a challenge we faced head on and to adapt to the changing state of the market, we significantly invested in our supply chain infrastructure to guarantee autonomy of our business with a new purpose built facility. This move paid dividends as it meant we were able to continue the supply of our top quality manufactured products to meet the demand of our customers when our competitors were more reliant on third party resources."
In addition, the company recently invested £1.2m in picking robots to handle a significant rise in demand during lockdown for products and to ensure the customer experience was second to none with reduced delivery times. Furthermore, to bolster its green credentials A. Perry also put a key focus on sustainability and reducing its environmental impact which further set the firm apart from its competitors.
Steve added: "We were in the finals with incredible businesses who all deserve their own recognition and so to go on to win is very humbling and much appreciated. The awards are without doubt testament to the dedication and hard work of our team and of course, our family heritage. From innovative product development for the home, garden and equestrian markets, to leading the way in lowering the environmental impact of the hardware industry, we're constantly striving to deliver more for our customers and to raise standards across the entire sector."
For more information, visit www.midlandsbusinessawards.com and www.perrytrade.co.uk
For an interview with Steve Perry or for more information, please call Kara Rose at KRPR on 01257 262 498 or email kara@kr-pr.co.uk