 MEMBER SPOTLIGHT - SARAH PERRY
THE GIFTWARE ASSOCIATION X SARAH PERRY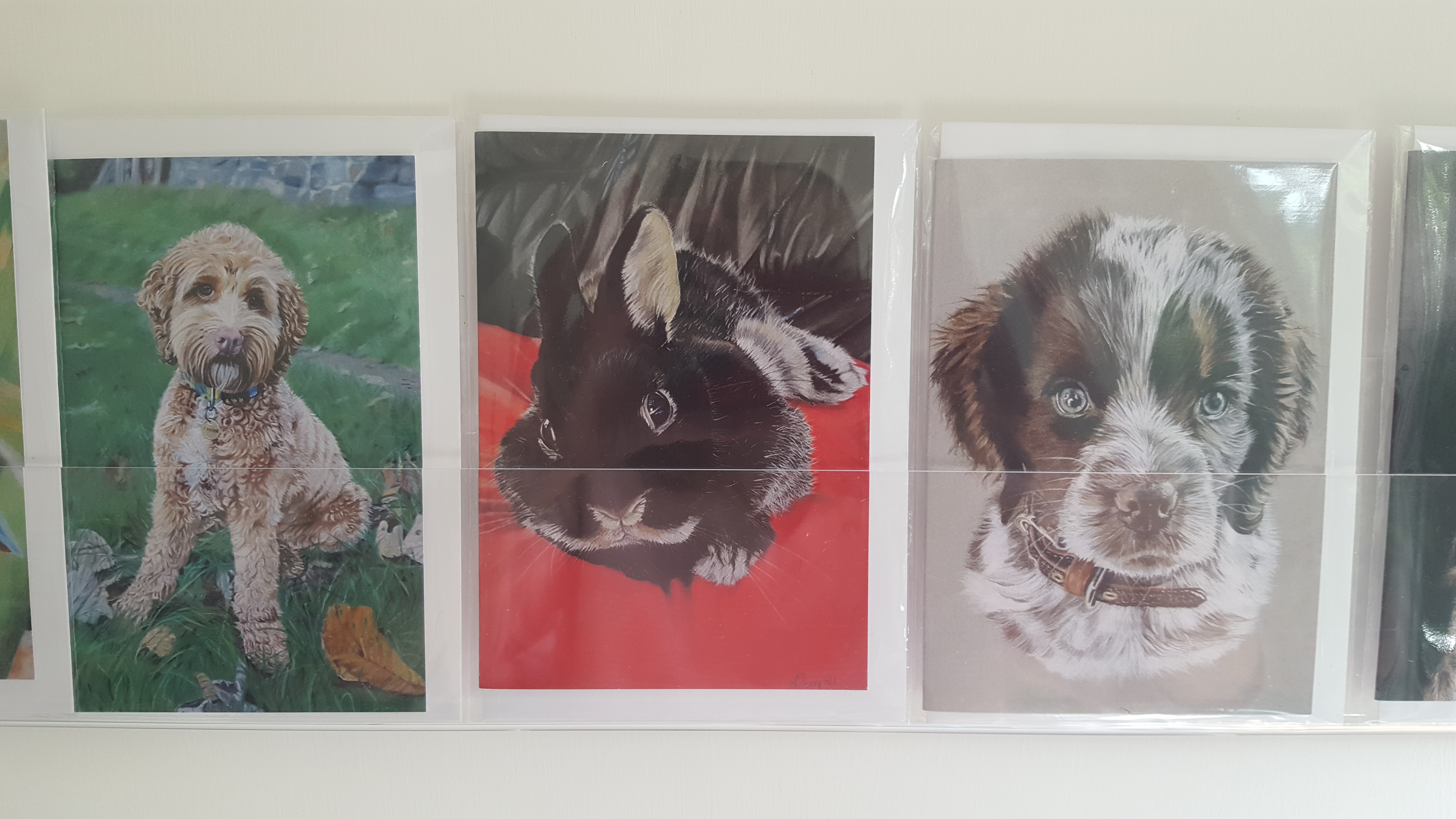 Can you tell us a bit about yourself, what type of products do you design, create and sell?
Originally from Cheshire, I have lived in Leeds for almost 35 years. Prior to starting my Fine Art Pet Portrait business, I worked as a researcher for 30 years at Leeds University. The opportunity came for me to change career direction after I took voluntary redundancy in 2020.
The majority of my work comes from pet portrait commissions although some clients have also asked for wildlife portraits. My portraits are realistic in style with a lot of very fine detail and are mostly drawn using pastels although I also use coloured pencil or graphite for portraits depending on the client's preference.
As well as commissions, I draw original artworks of dogs, horses and wildlife. I sell a range of professionally printed giclee prints, both from commissions and my original artwork, as well as greetings cards. The greetings cards are professionally printed onto FSC sourced card and wrapped in compostable cello bags. I also have limited edition prints on canvas in two sizes (A4 and A3) from two of my original artworks.
Who is your target audience and how do you target them?
My target audience are pet and horse owners. In order to target clients, I have a Google business page, website and social media pages. Clients have contacted me through all these channels as well as by word of mouth. Clients also find me via my Etsy shop but the majority of my clients come from visiting my stall at artisan markets both locally and around North Yorkshire. I also take part in our annual 'Walk of Art' weekend in July and this has really helped me to target clients in my own area. My original work is also sold on Artfinder, a highly respected and popular international e-gallery.
How long have you been trading and what is the history of the company?
I have been trading for 20 months. Becoming a pet portrait artist happened completely by accident after drawing a horse as a gift for a family member. Although I have always drawn, I had never considered it as a full-time career however, after completing this portrait, it suddenly became a real possibility and with my love of animals, this was the natural direction to pursue. I began by drawing portraits of friend's pets for free to build my portfolio and then got my first paid commission in October 2020. Since then I have completed over 60 commissions, mostly in the last 12 months.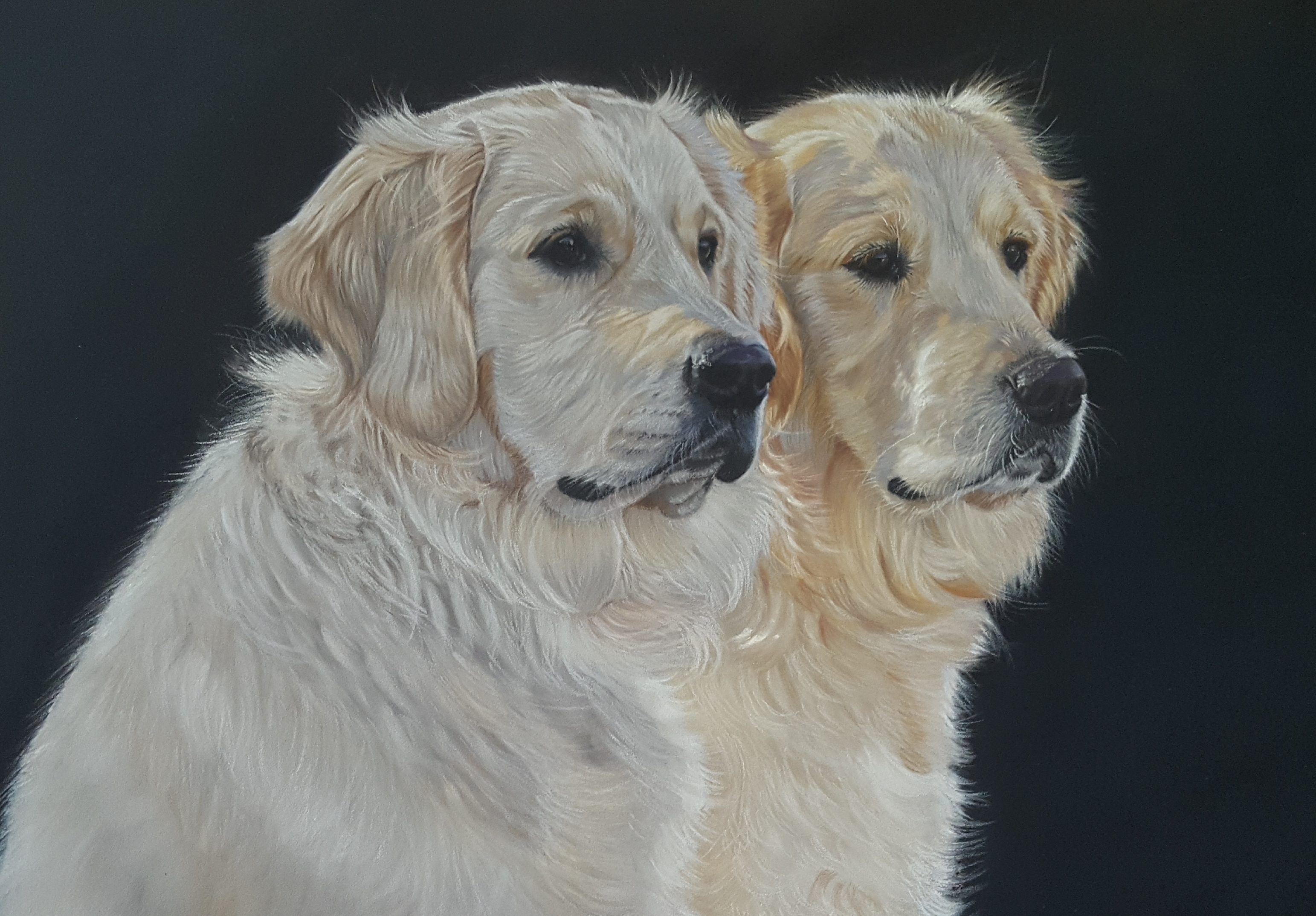 What are your key goals in the UK market? And beyond…..
I'd like to increase my waiting list for commissions from 3 months which I have currently, to 6 months.
I would like to also become known as a pet portrait artist internationally as well as nationally and I have just recently sold an original artwork and a limited-edition print to buyers in the USA. Approximately half of Etsy sales for my cards also come from USA.
I want to continue to increase my range of greetings cards and prints over the next 6 to 12 months and get them into larger stores as well as small independents and galleries.
I would love to have my original artworks in a UK gallery.
What three words best describe your business and its products?
Bespoke
Heartfelt
Artistic
Where do you find your inspiration for your products?
My inspiration comes from looking at reference photographs (copyright free) or taking my own photographs of animals. I immediately know which of those I'm drawn to and would work for a piece of beautiful original art.
Do you use social media to promote your business? How has this landscape changed over the years within the home and gift industry?
I use Instagram and Facebook producing reels, stories and posts. Having only recently set up in business, these have always been available to me. I have found the value of social media for promoting these items has grown hugely especially as a result of the pandemic.
I think the use of social media and online shopping, especially since the pandemic, has become an increasingly popular way for businesses to promote and sell their products. With easy ways for buyers to purchase and view items it has become a valuable tool in promoting gifts and homeware products.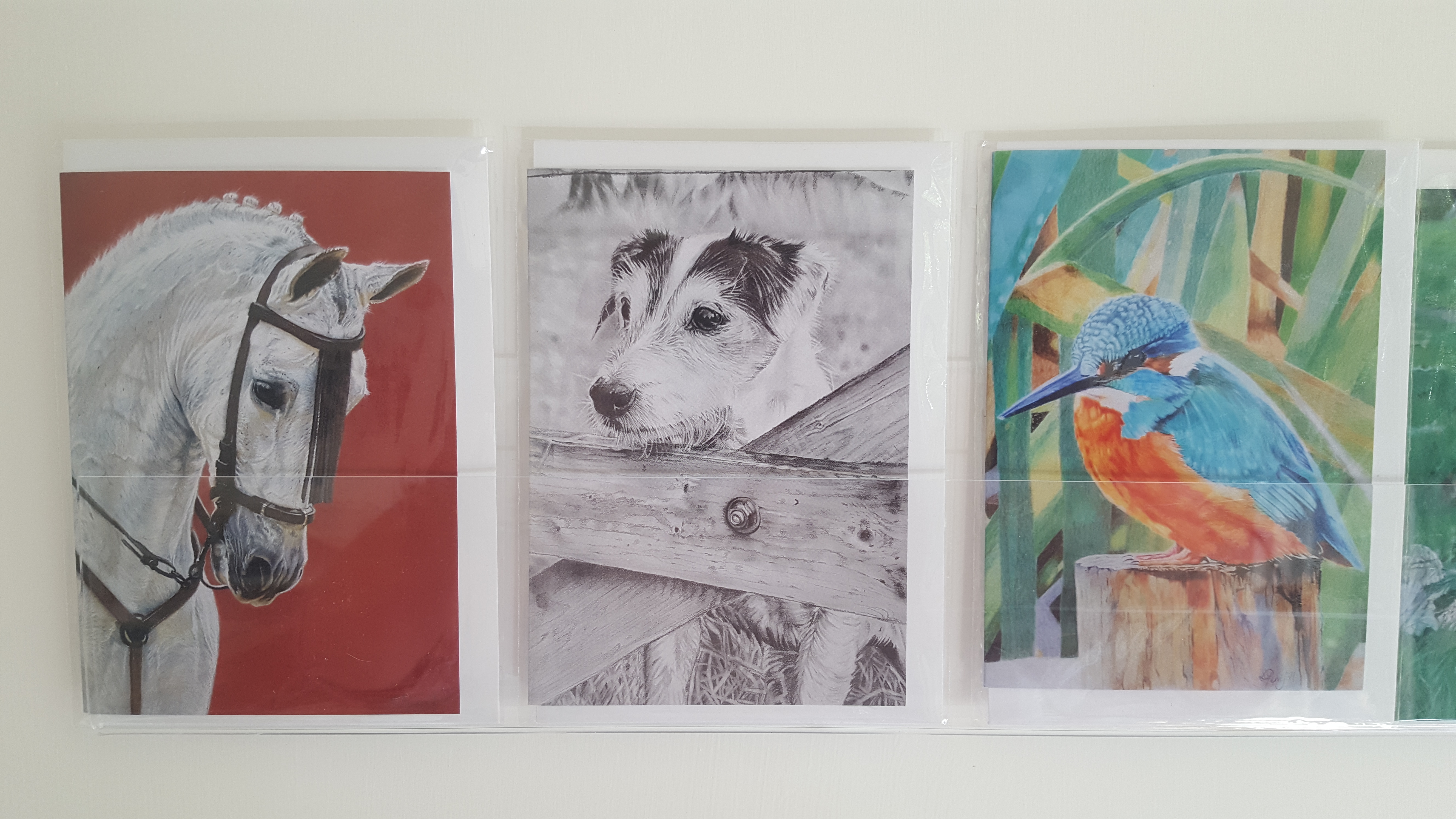 Do you do any advertising/PR?
I have used advertising on Etsy for high value items for short periods of time. I have also advertised in a national dog magazine for two months as well as local media however I found that I got more enquiries from potential buyers doing Google searches and via social media so I haven't pursued paid advertising further. I have on the whole, found it can be costly with very little reward so I decided to build my local audience first. I have my own subscribers to my website and I create monthly updates, offers, as well as letting people know when and where I'm doing events or exhibitions so I use this as PR for my business.
What do you wish you'd known at the very beginning of starting your business that you know now?
Not to waste money on magazine advertising.
Do you feel the economic climate is improving or is it getting tougher to trade? Have your pivoted at all throughout the pandemic?
I think for many retailers the economic climate is getting much tougher. However, I think consumers really value well-made, locally produced items and many re-discovered the value of their local high street and small independents during the pandemic. Having started my business in the middle of the pandemic the only way of showcasing my work and advertising was through social media and word of mouth. I used this time to get my website set up, get my Google business page established and create various Instagram promotions such as a give-away pet portrait in order to increase followers and awareness of my pet portraits.
Fortunately for me, even though cost of living is rising, as a nation of animal lovers people adore their pets and during lockdown so many realised the true value of having a pet. For many, a pet portrait is something special so I have noticed people are still happy to spend money on a commission with memorial portraits making up a third of my commissions. I also offer payment plans for commissions so people could, if they wanted to, spread the cost over several months. Therefore, I've not really pivoted but I have been able to get my brand in front of a wider audience by trading at local markets and fairs which we weren't able to do during much of during lockdown.
What do you see as being the biggest problem for giftware suppliers and retailers in the gift industry?
I think the biggest problem for suppliers is the rapidly increasing cost of materials (including fuel and energy) as well as lack of availability of some raw materials to produce their goods. Many suppliers are also experiencing staff shortages leading to delays in output. Costs then increase and have to be passed on to retailers and inevitably consumers. For retailers, the biggest issue is the amount of available cash people have to buy giftware. This means although consumers may still need to buy gifts for others they are probably spending less and also not buying the little luxuries for themselves they might well have bought previously.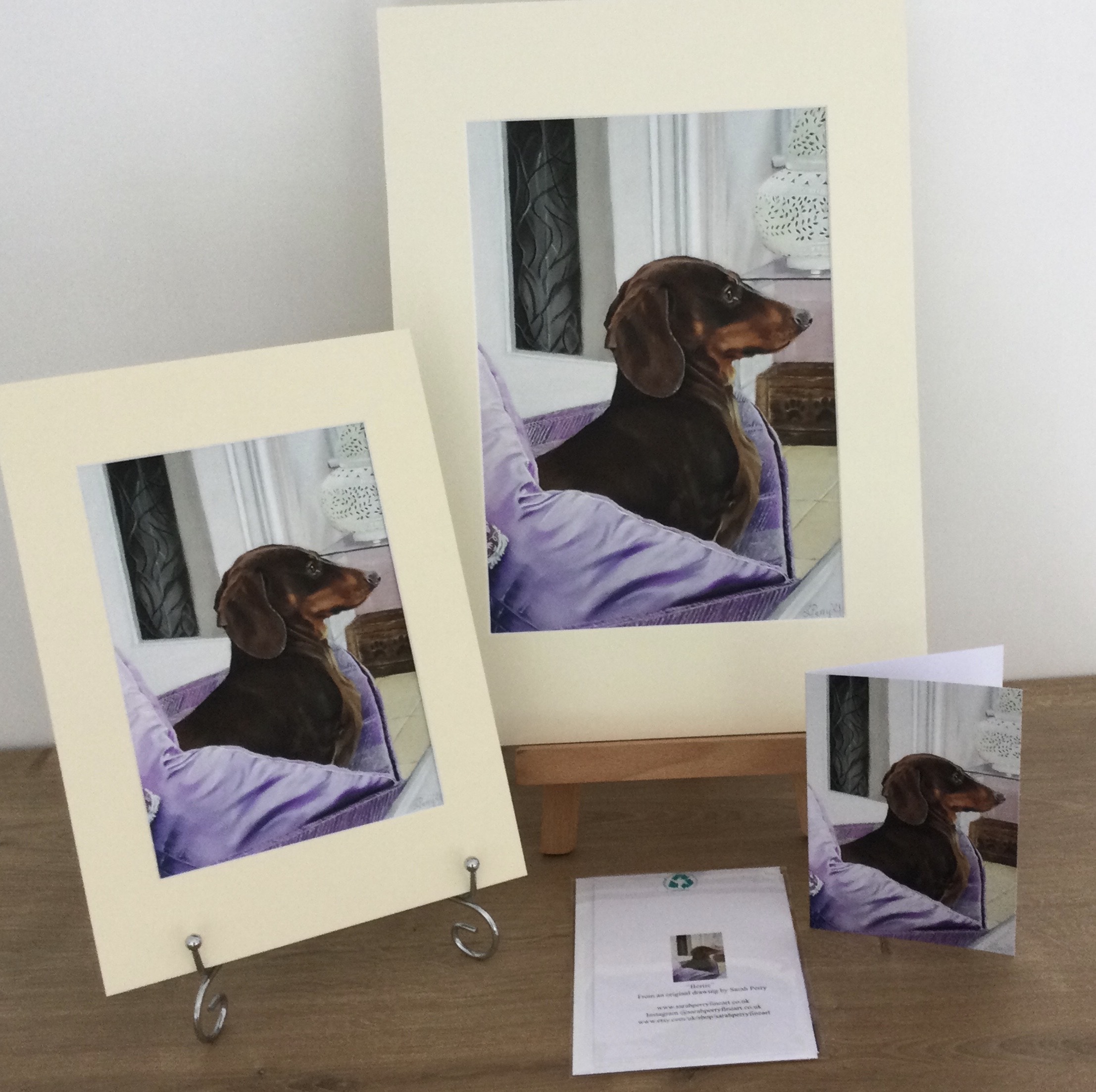 If we could help you with one aspect of your business, what would that be?
Networking to introduce my commissions to a wider audience and retailers who may be interested in my cards and prints.
What news do you have to share with us so we can celebrate your achievements in 2022?
Selling my first original artwork and a limited-edition print to two American buyers. I also exhibited at my first trade show at the BCTF in Harrogate in 2022. A fantastic experience and a wonderful way to meet other makers and small business owners, new and experienced. It was here that I met Sarah (Ward) and learned all about the Giftware Association and how it could help and guide me as a new business owner.
What are you looking to achieve in 2022?
To build my commission base both here and internationally and get my cards and prints into more UK retailers.