 EXCLUSIVELY SHOWS FOCUS ON FUTURE TRENDS AND KITCHEN NEEDS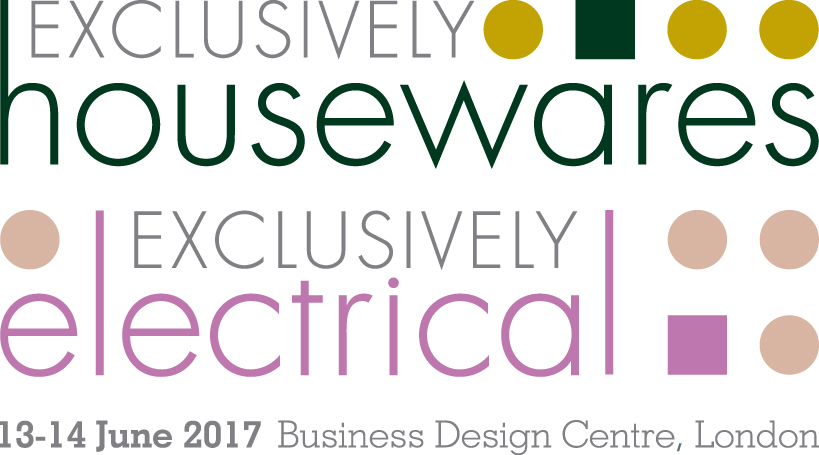 The 2017 Exclusively Shows have their sights firmly set on what will be in the kitchen of the future.
As Exclusively Housewares marks its 16th show, and Exclusively Electrical its 3rd, organisers Brooke House have confirmed that 'what comes next for housewares' will be a key theme for both shows.
"BHETA has once again sponsored the work we undertook with trend forecasters Scarlet Opus last year to present On Trend product displays and run 'Trend Tours' around the shows, and we are building a specific 'Tomorrow's Kitchen' feature to look even further into what the future might hold for housewares," says show director, Simon Boyd.
"We see product development driven by increased interest in recycling, the need for smarter storage, the desire for low-fat, healthy cooking, better portion control, cooking and sharing food as entertainment, the desire for colour co-ordinated kitchen gadgets and appliances and a continuing interest in the gifting of functional products which also look fantastic.
"Our exhibitors don't miss a thing – from the re-design of the simplest kitchen tool, to a top end, high-tech, smart multi-function cooker, the shows will have it all.  We want to highlight what consumers will be looking for, not just for next season, but further into the future.  The more ideas and information we can show and share the better prepared the industry is will be, not only to face next season, but to develop and present the sorts of products consumers want to buy."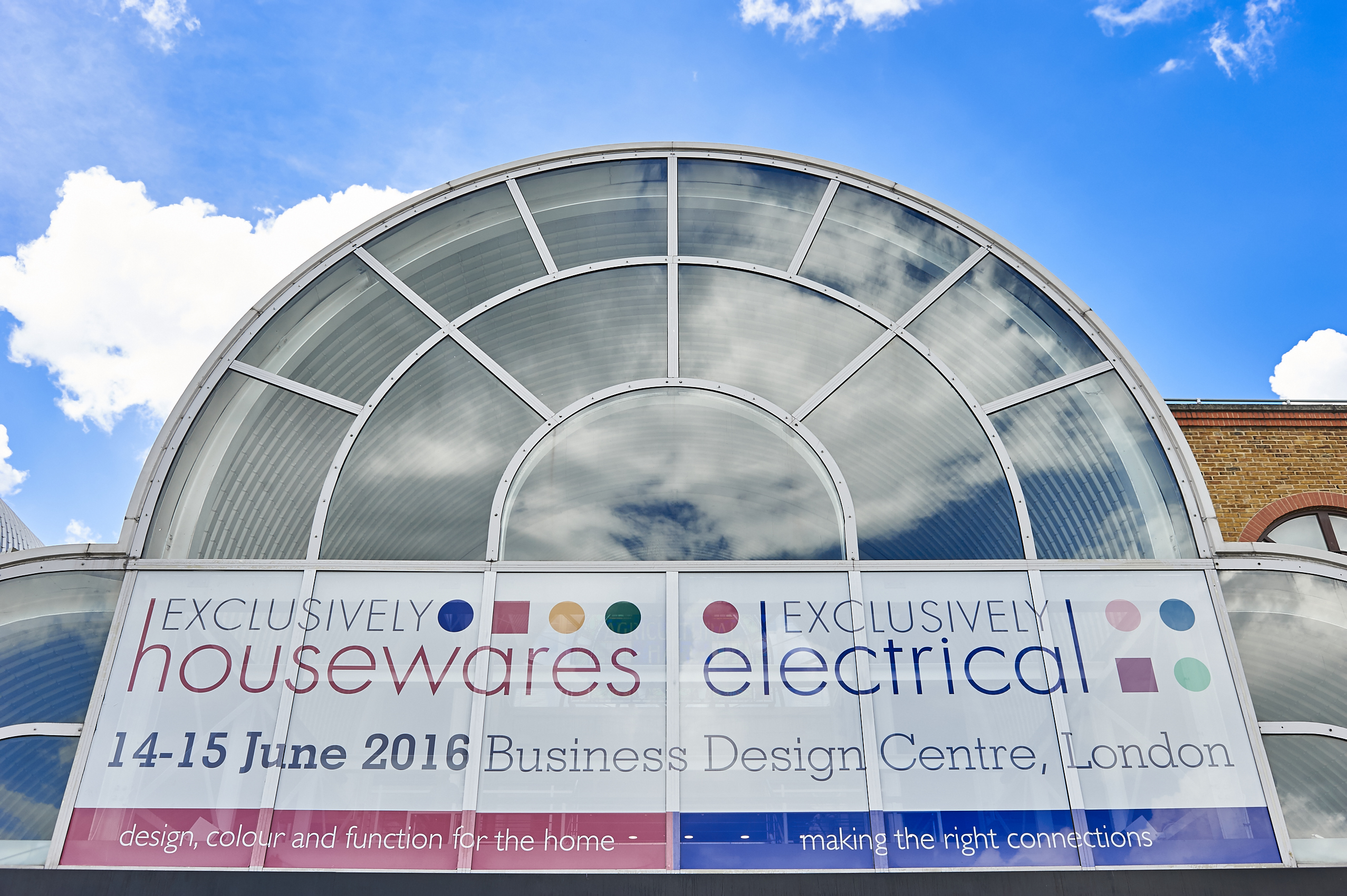 Product Demonstrations and Seminars
The new 'Tomorrow's Kitchen' feature, located in The Gallery Atrium will have a product demo area built into it for use on the first day of the shows, Tuesday, 13 June.  This will transform into a seminar area for the second day of the shows, Wednesday, 14 June.
The shows are delighted that Ken Hom, the Chinese chef, legend of the wok and pioneer of fusion cooking, will be appearing in the demo kitchen on Tuesday in conjunction with regular Exclusively Housewares exhibitor, DKB Household UK Ltd.  He will be joined by a selection of exhibitors who have new products and retail sales ideas to present.
The Wednesday seminar programme will feature trend forecasters Scarlet Opus, who will cover three separate topics; Christmas 2017, spring/summer 2018 and technology in the kitchen.  Further seminar speakers will be confirmed shortly.
Popular 'Trend Tours' to return
In addition, the 'Trend Tours' led by trend forecasters Scarlet Opus, introduced last year in a new initiative sponsored by BHETA, will run again this year.
Each Trend Tour, which encompasses both shows, is a 25-30 minute tour of 8-10 products around the shows which the trend forecasters feel sum up the key consumer trends that will be playing out in the housewares market in the coming months. Following requests from last year, visitors will be offered the opportunity to request their own 'team tour', or they can simply book a place on a timed tour.  Places are limited to 6-7 people on each tour.
The 'On Trend' product display, and use of trend trail signage around the shows, also return this year.  The signage identifies exhibitor's products that characterise the various trends identified by Scarlet Opus and each product will also be displayed together in an 'On Trend' area to give visitors an easy overview of each of the trends.
The display area will include trend 'mood boards' and an example of a merchandised Christmas window display to help retailers understand how they can interpret the trends in their own stores.
[gallery ids="1260,1259" type="rectangular"]
2017 Exhibitor Line Up
Exclusively Housewares has 120 leading housewares suppliers exhibiting, representing many more brands.  Show regulars include Amefa, Bodum, Brabantia, Denby, Elia, Gilberts, Grunwerg, Joseph Joseph, Kilner, Le Creuset, Maxwell & Williams, Pyrex, Robert Welch Designs, Tefal, Western House and Zwilling JA Henckels.
Companies new to the show this year are CIE Europe, Coravin Europe, EKO Utility, Groupe SASA-Demarle, Ital Trade, Jersey Pottery, Kambukka, Lavazza Coffee, Original Clean 1886 and Proplas.  In addition, Brewed by Hand, Ladelle, LSA International, What More and Zak Designs are making a welcome return to the show after a break.
In Exclusively Electrical there are 50 suppliers and brands represented including Benross Marketing, Dualit, EPE International, Europasonic, Jura Products, KitchenAid, Magimix, RKW, Sage Appliances, SMART Worldwide, Ultimate Products and VitaMix, which all exhibited last year.
They are joined this year by some great new names; Ecovacs Europe, Espresso Supply, Luba Distribution, Melitta, New Dawn Distribution, NSA UK, Pik-A-Pak Home Electrical, SMEG and Vybra Solutions.
"Once again, the line-up for Exclusively Electrical is strong this year, with all the areas of small kitchen and domestic appliances (SKA/SDA) – coffee and tea makers, food prep, floor cleaning, laundry and cookware - covered by leading suppliers," says Simon Boyd.
[gallery ids="1264,1261" type="rectangular"]
 By the industry, for the industry
Through its links with the British Home Enhancement Trade Association (BHETA) the Exclusively Shows stay in close touch with the industry's leading housewares and SKA/SDA suppliers and can respond to growth in certain product areas and retail channels, adapting its marketing strategy and product mix for the show accordingly.
"We are confident anyone who currently sells housewares and SKA/SDA products, or is thinking of doing so, will find the shows a great addition to their buying calendar – they are focused, easy to get around and a great environment for buying, reviewing and networking – a good use of time for any busy owner or buyer," says Will Jones, chairman of Brooke House Exhibitions and housewares sector director of BHETA.
The shows' legendary hospitality means that all visitors are very well looked after, with free refreshments, including a free tea and coffee trollies, sponsored by Brita, that tour the show floor and a two-course lunch.  A Buyer's Lounge, with free refreshments and wifi available is also available and is sponsored this year by RKW brands Tower, Morphy Richards and Swan.
Exclusively Housewares and Exclusively Electrical run on Tuesday, 13 and Wednesday 14 June at the Business Design Centre in London.  The shows are free to visit for bona fide trade buyers.
Buyers interested in visiting either show can browse the full exhibitor lists and register their interest online via www.exclusivelyhousewares.co.uk or www.exclusivelyelectrical.co.uk or by calling 0121 237 1130.
Show Essentials:
Show:  Exclusively Housewares & Exclusively Electrical 2017
Dates:  Tuesday, 13 and Wednesday, 14 June 2017
Venue:  Business Design Centre, 52 Upper Street, Islington, London N1 0QH
Tel:  +44 (0)121 237 1130
Fax: +44 (0)121 237 1133
E-Mail: info@exclusivelyhousewares.co.uk or info@exclusivelyelectrical.co.uk
Web: www.exclusivelyhousewares.co.uk or www.exclusivelyelectrical.co.uk
Twitter:  @ExclusivelyHW or @ExclusivelyElec