 GERT SCHYBERG TAKES OVER FROM JEREMY CORNER AS CHAIRMAN OF THE GA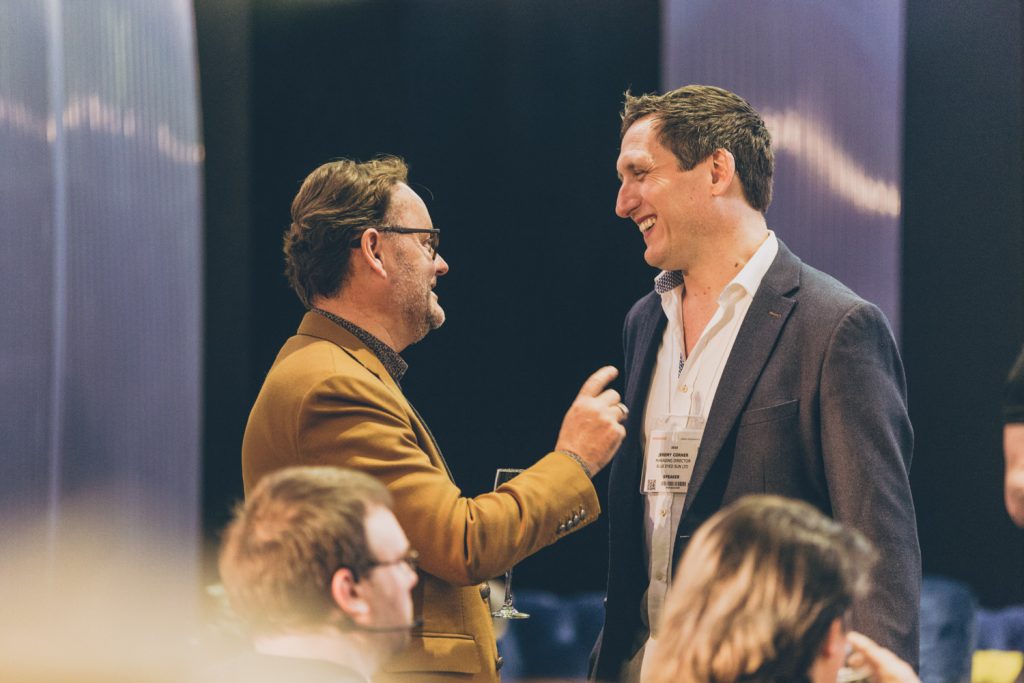 Gert Schyberg (left) and Jeremy Corner at a Gift of the Year Awards Ceremony
The GA is excited to welcome in our new chairman, Gert Schyberg from Sebnini, who takes over from Jeremy Corner from Blue Eyed Sun who moves over to the Deputy Chairman role after serving as Chairman for the past two years.
Previously Vice-Chairman and an active member of the GA National Committee for the past 8 years, Gert also sits on the board of the British Allied Trade Federation (BATF) that oversees the Giftware Association and other trade bodies. Gert has over 30 years' experience within the candle and diffuser industry with his company Sebnini.
The handover of the title of Chairman would ordinarily happen at The GA's annual Members Day and AGM, but due to the ongoing health crisis this has been postponed and Gert has assumed his new role over the Summer.
National Committee meetings and GA oversight continue regularly by video conferencing apps. Similarly, the GA team continue to support their members with ongoing Webinar Training and advice as well as an exciting new Gift of the Year website which is launching soon.
Gert Schyberg states. " It's a privilege to take over as Chairman , and help guide The GA into its future, we have strong foundations to build on and have been creating brand new initiatives like our popular webinars and excitingly for this year a brand new competition system for Gift of the Year. This will allow us to promote entrants to even more buyers and retailers during these difficult times. I'd also like to thank Jeremy for his contribution."
Sarah Ward Says "I would like to personally welcome Gert into the role of Chairman. Gert has actually been a valued and respected member of our committee for a number of years so to have him our helm is fantastic for the association and its future. "
Jeremy Corner comments "I'm grateful to have chaired such an active and dedicated National Committee who volunteer their time to contribute to our wonderful industry. I'm also pleased to have supported the wonderful work our CEO Sarah Ward and GA team have done with the rebranding of the GA, the growing of Gift of the Year and the move into an engaged and active digital presence online."
The GA National Committee, which is made up of industry peers, decides on The GA's strategy and future planning and acts as a sounding board for any new projects, using the expertise of the committee and the abilities of different backgrounds.
If you'd like to join the committee and help to shape the future of the organization, please do get in touch with Sarah Ward on sarah.ward@ga-uk.org