 GIFT OF THE YEAR 2020 IS NOW OPEN FOR ENTRIES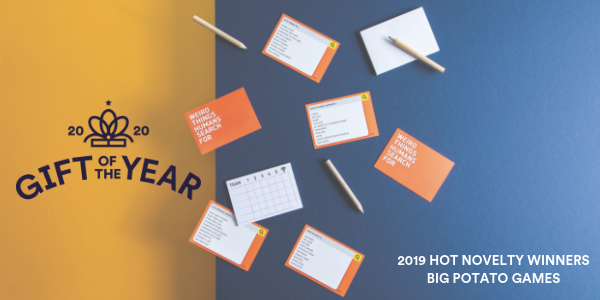 The Giftware Associaton is excited to announce the launch of its 2020 Gift of the Year competition, and it's set to be the biggest and best yet.
 The largest competition in the giftware sector, now in its 42nd year, celebrates all things home and gift. With 20 categories to choose from there is absolutely a way for your products and ranges to be recognised and celebrated.
Enter Now for your products and ranges to be given an exclusive platform and seen by buyers, retailers and industry experts. You can read previous success stories from the competition at the bottom of this email and on our blog as well as how this award has elevated companies in the industry.
As ever there is no limit to how many products or categories you can enter, or how many categories you can put the same product into. Our panel of retailers, trade press and industry experts will judge each entry on its own commercial merits (and of course, the mysterious X-factor).

Entries start at £55 for members of the GA, JDA, BTAA, NAJ and DesignGAP, and a 20% discount applies to ALL ENTRANTS until the end of September.
For more information, you can visit www.giftoftheyear.co.uk or call 0121 237 1142.