 HORNBY LICENSE JOINS KIDICRAFT PORTFOLIO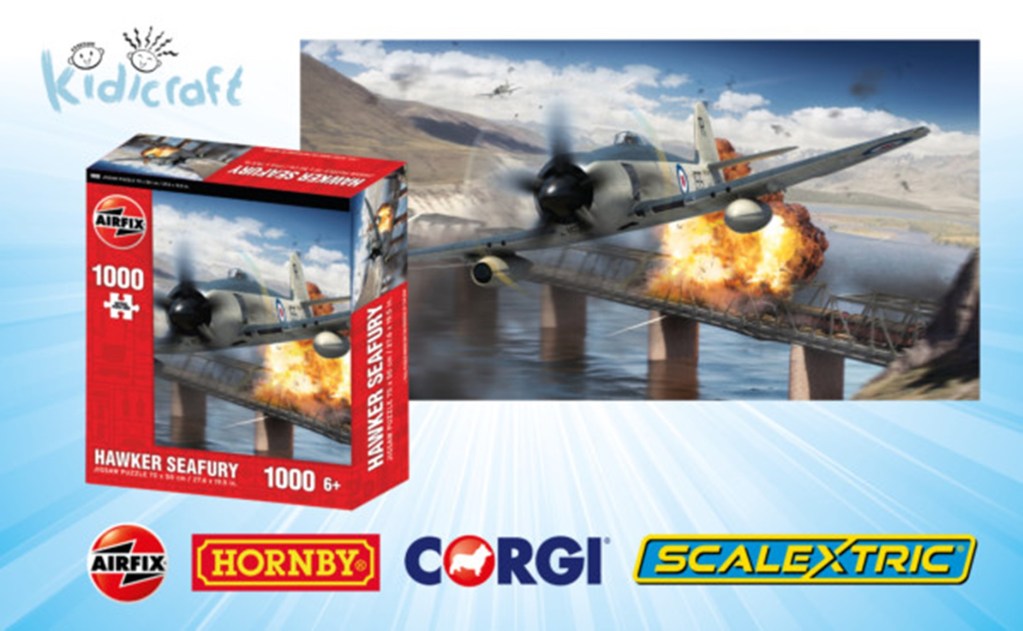 Under the agreement, Kidicraft will bring to market a collection of jigsaw puzzles based on popular and classic Hornby brands.
Kidicraft is thrilled to have secured a worldwide licence agreement with Hornby. The initial ranges will comprise of 25 jigsaw puzzles across the Hornby, Airfix, Corgi and Scalextric brands. Additionally, a special edition 3000pc jigsaw puzzle of the Airfix Spitfire will also contain an actual Spitfire Model. Stock will be available in the UK from August.
Roy Greenwood, director at Kidicraft, commented: "We are absolutely thrilled to have this worldwide licence agreement with Hornby for these iconic brands. The images from the Hornby product archives are amazing and we cannot wait to have the products available domestically in Q3 this year. A presentation will be available from Tuesday next week, for buyers to find out more about the collection. Kidicraft will continue to expand its ranges and designs in August; we already have more than 50 new product ideas planned."
Kidicraft is looking forward to a bumper new year, with an expanding team and a raft of new product on the back of all the new licensing agreements. The Hornby collection joins over 30 new product designs launched by the company in January across both its Premium and Prime 3D puzzle ranges. New lines for 2022 include Star Wars, Marvel and Discovery (Space and Monuments).
"It's a huge start to the year, and with the new Hornby agreement, it's only going to get bigger," said Roy. "It's projected that our growth for 2022 is going to be 100% up on last year, which was up 51% on the 2020 figure."
For further details Kidicraft can be contacted on +(44)1282 505988 or sales@kidicraft.com.