 INSTAGRAM MASTERCLASS WITH LOUISE WELSBY - KEEP YOUR CREATIVE IN-HOUSE
T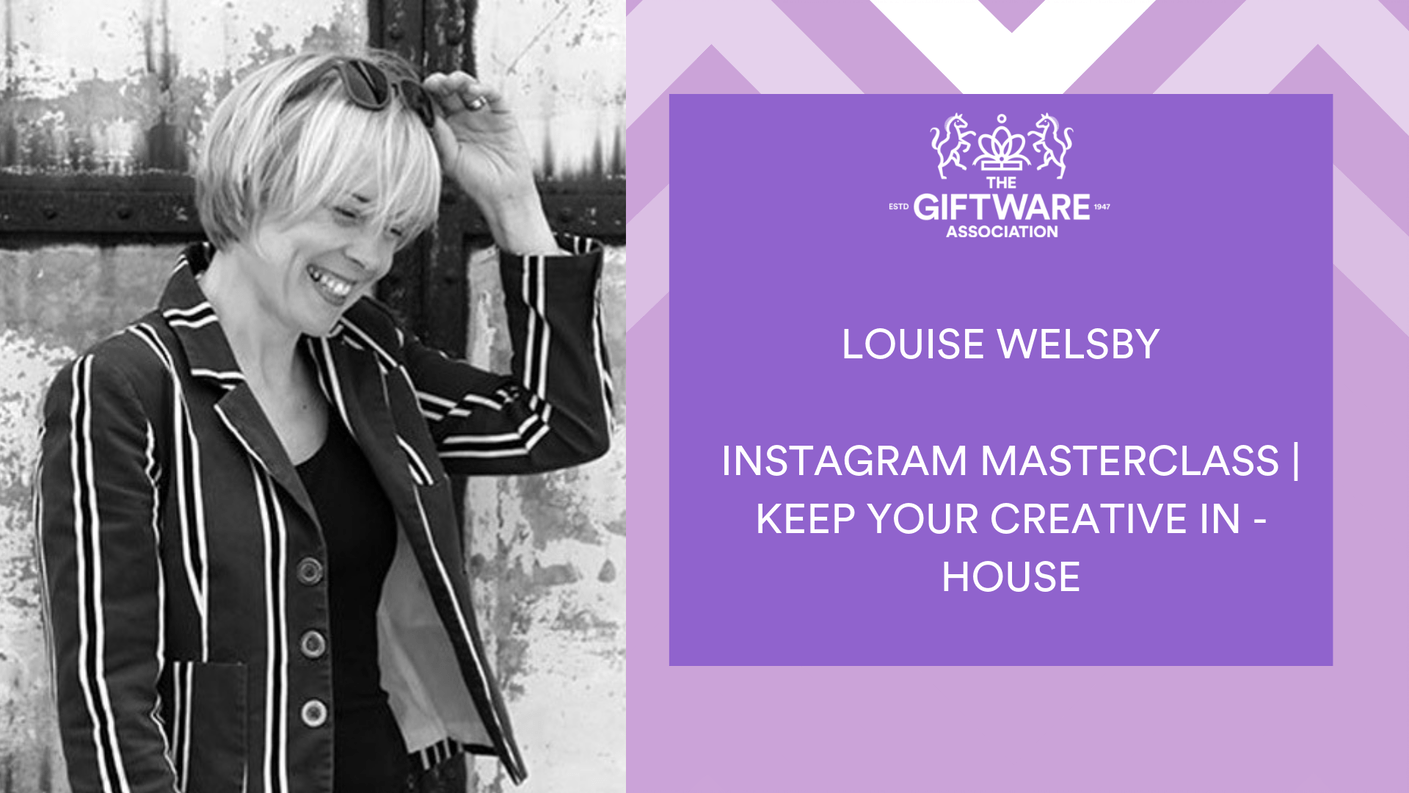 WHEN: 9TH MAY

WHERE:??THE GIFTWARE ASSOCIATION OFFICES IN?BIRMINGHAM

The Giftware Association welcomes Louise Welsby from Buy From Creative Agency with her Instagram masterclass. Louise says about Social Media "Instagram is the best way to reach your gift buying audience, but it can be challenging managing the platform in house and growing your audience so that you can make a real difference on your ROI"

This four-hour masterclass is designed for anyone who is looking to build their brand online - whether you are a solo entrepreneur or are looking to bring your social media in-house and want your team to feel empowered to take it on.

WHAT THE COURSE WILL COVER:
How Instagram's algorithms work
Knowing your audience
What?is the differences between your 'Feed' and your 'Stories'
Creating dynamic content
Telling your story
Influencer engagement
Strategy

WHAT YOU WILL TAKE AWAY:
* An MOT of your current social media output
* A content creation guide
* An Instagram Success Guide
* Knowledge, excitement and motivation

This will be a practical workshop, so you will need both a laptop and the phone that is used to update Instagram. If you don't yet use Instagram but this is the beginning, please get the app set up before you come and we can take it from there.


To book your place on this event use the above link or to arrange a 30-day invoice, please contact?Simone on Simone.rose@ga-uk.org