 LANKA KADE LAUNCH APPEAL TO RAISE FUNDS FOR FLOOD VICTIMS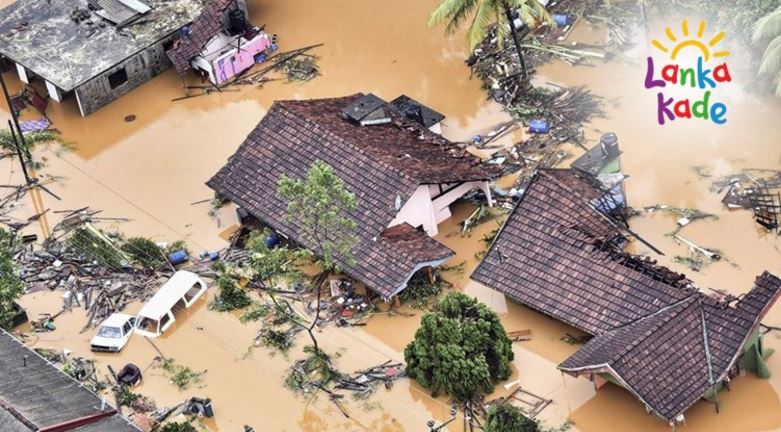 Fair trade toy company Lanka Kade was founded in 1994 when husband and wife team, Upul and Diane, returned to the UK having met in Sri Lanka whilst working for the Red Cross. They did not want to lose contact with the country and the people they both love; therefore they set up a small import business to maintain links with Sri Lanka.
Last weekend Sri Lanka suffered devastating floods believed to be the worst since 2003 causing the displacement of over 630,000 people, with over 200 people confirmed to have lost their lives. We have been in constant contact with our Sri Lankan office since who have advised that four of the primary schools supported by the Lanka Kade Educational Foundation have been severely affected. The schools affected are Samaranayakapura Rerukana, Kimmanthudawa, Gallappahala and Kobawaka Sri Rahula. We have received the sad news that four pupils and their families have been killed in landslides, with many buildings submerged by up to 30 feet of water.
Whilst the government in Sri Lanka will contribute to the rebuilding of the schools over the coming years, this will take time. In the immediacy the schools will require the very basics such as pens, pencils, books and other essential classroom equipment so that they can reopen.
The purpose of fair trade is that trade is not aid – however, due to the magnitude of the floods and the sheer number of people affected; we are appealing for donations so that we can help these schools recover, and continue to offer the education so desperately needed and cherished by Sri Lankan children. We are looking to raise £10,000 to buy equipment for the schools supported by our Educational Foundation. Any donation, big or small will be gratefully received and directly help those affected.
Lanka Kade has launched an appeal on Just Giving where all money raised will be used to buy the following educational equipment in Sri Lanka:
pencils, pens and sharpeners

crayons or felt pens

art materials

colouring and picture books

classroom furniture including desks, chairs and chalkboards

lined and plain paper and notebooks
The link to our just giving page is: https://www.justgiving.com/crowdfunding/Lanka-Kade-Appeal
Lanka Kade is also arranging for a container to depart the UK at the beginning of July to support the families of pupils affected by the floods. We would gratefully receive any of the following:
summer clothes – both adult and child sizes; t-shirts and shorts (Unfortunately we can't accept coats, jumpers or thick clothing due to the climate in Sri Lanka.)

group play toys  for example, building blocks, wooden train tracks, dominoes and dolls (please no battery operated toys)
You can drop off or post your donations to us at our UK Warehouse which in open Monday to Friday, 9am – until 5pm:
Lanka Kade (UK) Ltd
Unit C, Riverside End
Market Harborough
Leicestershire
LE16 7PU
We thank you in advance for your support – donations are hugely appreciated and we ask you to keep an eye on our social media pages for updates from Sri Lanka!  If you have any questions or queries please do not hesitate to contact Millie on 01858 463850.