 LUCY HEATH APPOINTMENT AS RETAIL SALES DIRECTOR AT VENT FOR CHANGE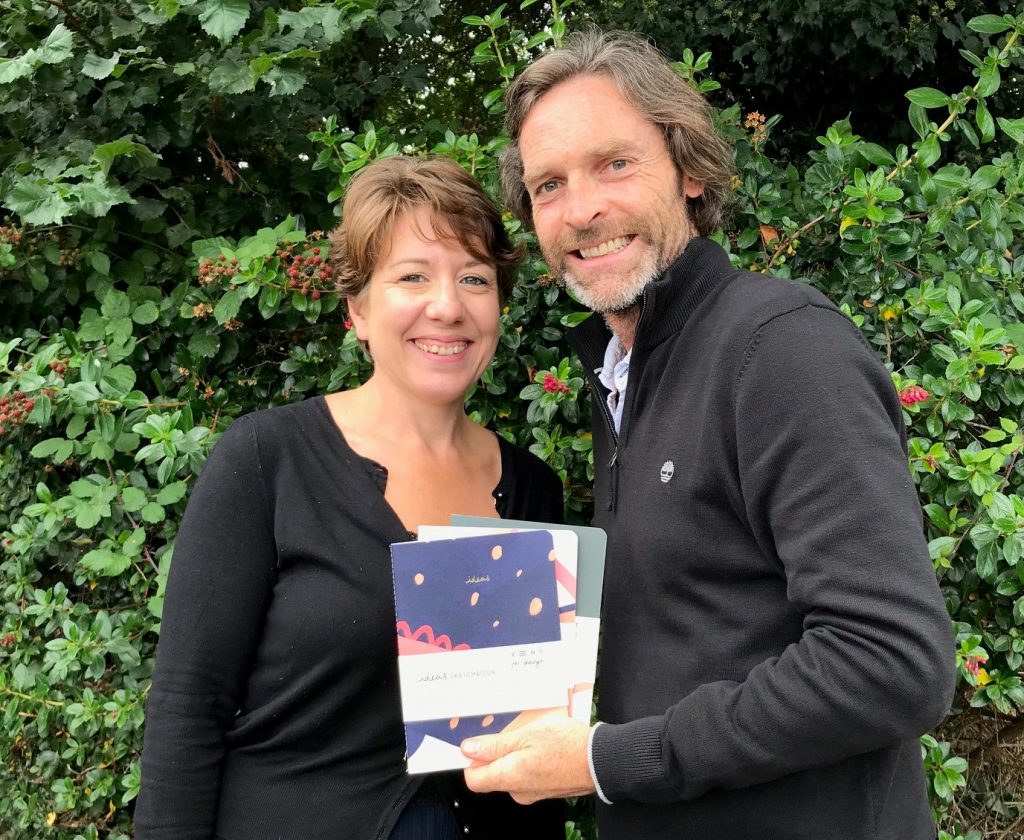 VENT for Change, the sustainable stationery brand that supports children's education projects worldwide is delighted to announce the appointment of Lucy Heath as Retail Sales Director.
Lucy comes with a wealth of experience in the retail sector,most recently as Sales Director at Gemma International where she worked for 11years. Previously Lucy has worked with Santoro and Russ Berrie alongside bothBritish and French retailers.
"We are very excited to have Lucy join the team, her expertise and experience in the retail sector is going to help us enormously. The further she can spread the range nationwide the more support we can give to children's education projects worldwide." Evan Lewis Founder VENT for Change.
The timing of Lucy's appointment is perfect as VENT forChange prepare for the imminent launch of their new raw recycled range forpre-Christmas sales. VENT for Change picked up a multiple retail, stationeryand design awards at the start of the year showing that sustainability can becombined with stylish design. Everything in the VENT range is produced with theenvironment in mind and proceeds from every sale made go towards children'seducation projects worldwide.
Anyone wishing to arrange a telephone call or meeting withLucy should email before her diary fills up Email: lucy@ventforchange.co.uk
ABOUT VENT for Change
One Machine, One Million Pencils, One Mission.
In 2014 environmental entrepreneur Evan Lewis, bought anageing run-down facility producing pencils from recycled CD cases. After 18months of hard work and improvements he was producing an additional onemillion pencils a year.
At around the same time there was a string of devastatingnatural and man-made disasters which were effecting children worldwide,especially their education. Whole communities had been affected andchildren had lost their chance of going to school.
"Pencils are the most iconic educationaltool going back centuries and I wanted to do something with them, somethinginspirational." Evan Lewis Founder of VENT for Change
After months of research,speaking with NGOs and charities large and small, local, national and internationalit was clear education was a priority the world over. Evan had a potential onemillion spare pencils but the key was money. Money to rebuild schools, payteachers and provide essential materials. Evan then fell upon a solution. Sellhis pencils and other stationery here in the UK and from the proceeds supportexisting education projects around the world.